Posted on September 14, 2020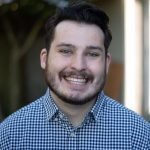 By Cody Schoeler of Dash Sports TV for SuperWest Sports
T
here are a lot of possible answers to the question who is the best running back in the Pac-12. All of those answers are wrong except for one: Max Borghi.
The WSU junior running back might not be a household name for Pac-12 fans right now, but that is about to change as soon as players step back on the field.

Borghi finished the season as the No. 10 rusher in the Conference last year with 817 yards. He has the potential to finish a lot higher in that category this season for a handful of reasons.
Six of the nine players to finish ahead of Borghi in that statistic have graduated or moved on to the NFL.
That may create an opportunity for guys to take over prolific rushing attacks at schools such as Stanford or Utah, but none of those players will be at Borghi's level in their first year.
Even if Borghi does not surpass any of the players that finished ahead of him in 2019, he should still finish fourth in rushing.
It is almost a guarantee that Borghi will increase his rushing totals. Among the top-10 rushers in the Pac-12 last season, Borghi easily had the fewest carries with 127. The next fewest was 146, and five players had over 200 carries.
Luckily for Borghi, there is a new head coach in Pullman, and a run-happy offense is incoming.

In Nick Rolovich's four years as Hawai'i's head football coach, his starting running back averaged 182 carries a season. That would mean an extra 55 carries for Borghi, who is more capable than any back Rolovich had.
There is a legitimate argument that Borghi was already the best runner in the conference last year. He averaged 6.4 yards per carry in 2019. That number led the Pac-12 and was tied for 21st in the country, better than running backs like Wisconsin's Jonathan Taylor, Georgia's D'Andre Swift and Alabama's Najee Harris.
If Borghi gets the previously mentioned 182 carries in 2020 and averages the same 6.4 yards per carry, he would rush for 1,164 yards. That would've made him the third-best rusher in the Pac-12 in 2019. Only one returning player, CJ Verdell, was more effective.
Some Borghi critics, if there even are any, may argue that Borghi will not be able to handle an increased workload like the one being projected. Maybe there is a reason he has carried the ball just 199 times in his two seasons in Pullman.

There is a reason for the low carry numbers for Borghi. It is not because he can not handle it, it is because Mike Leach's offense did not allow it.
In high school, Borghi had no shortage of carries. He carried the ball 407 times in his last three seasons, averaging over 10 carries per game.
When Borghi was more involved last season, 10 or more carries in a game, he averaged 4.4 yards per carry in each game. He cleared seven yards per carry four times and his best outing resulted in a 12.8 average.
If you're not convinced yet, another reason Borghi will take over the mantle of best Pac-12 running back is his ability to contribute in the passing game.
A good running back is effective at running the ball, while a great running back can produce on the ground and through the air.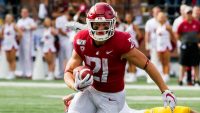 It is indisputable that he is already the best receiving back in the Conference; he caught 86 passes last year for 597 yards. That made him easily the best pass-catching back in the Pac-12, finishing with 31 more receptions than the running back in second.
He also tied for second in receptions in the Pac-12, led the nation in receptions for a running back, and grabbed the 15th-most receptions in the NCAA.
Borghi is a triple threat. He can rush, catch, and score touchdowns (he has 28 total scores in two years). He can and will be the best running back in the Pac-12.

The combination of increased workload that should come his way in Rolovich's offense and Borghi's elite skill set in the backfield will result in an all-time season whenever Pac-12 football resumes.
To all the writers that vote for the Pac-12 All-Conference teams: just write Max Borghi's name in on the first team right now, it is going to happen.
You can watch the Companion Talk Show for Schoeler's Column and his other Cougar Dash Sports Talk Shows on Dash Sports TV, and read his other sports articles at the Daily Evergreen.
---
—More from Cody Schoeler—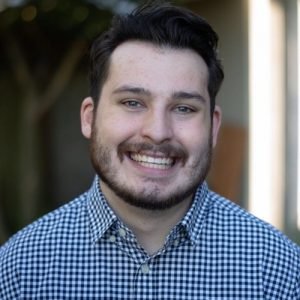 Latest posts by Cody Schoeler
(see all)