Posted on July 28, 2023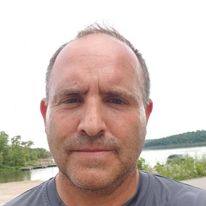 Dane Miller, Stephen Vilardo & Greg Kokot
T
here are a lot of moving parts and players that go into a successful Formula 1 team.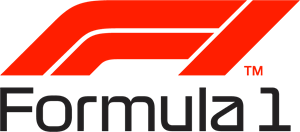 From the principal to the technical director and mechanics, the team can include anywhere from 300 to 1,200 people.
But the drivers and constructors shoulder the better part of the glory and blame.
Each week, or Formula 1 "Round," our team of writers and broadcasters vote on awards for the top Driver, Rookie, and Constructor (which designs and builds the engine and chassis).
Our selections for last week's Hungarian Grand Prix appear below, along with a table showing how each writer-broadcaster voted.
— Dane Miller, Series Editor
Driver of the Week – George Russell, Mercedes
G
eorge Russell overcame a mistake in qualifying to finish sixth in Hungary. The British driver started the race from 18th after his team botched his qualifying run on Saturday.
Leaving him in the pits until the very last moment, Mercedes put him out into traffic which prevented Russell from clocking in a quick enough lap.

The mistake was sharply juxtaposed by teammate Lewis Hamilton securing pole position later in Qualifying. But despite the team's error on Saturday, Russell drove through the field to salvage the weekend.
His 12 positions gained were more than any other driver at the Hungarian Grand Prix. And even after fighting through traffic in the race, Russell finished just 26 seconds behind Hamilton.
The gap between the teammates was roughly equivalent to the time it takes to do one pit stop, indicating the race-pace struggles that Hamilton was dealing with.
Had Mercedes not ruined Russell's qualifying, he likely would have outperformed Hamilton and had a realistic chance of a podium finish.
Constructor of the Week – McLaren
I
t's becoming a bit of a broken record, but the strength McLaren has shown over the last few weeks must be recognized.
Lando Norris finished second in Budapest to secure his second-straight podium finish while teammate Oscar Piastri finished a respectable fifth.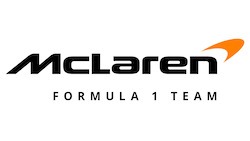 The upgrades McLaren has brought midseason have been nothing short of shocking. The team went from one of the worst cars on the grid to the second-fastest outfit in Formula 1.
Norris even finished above Red Bull's Sergio Perez despite the Mexican driver having a substantially faster car.
Some of McLaren's success is attributable to Perez's qualifying mistakes, but the British team has been in a position to take advantage.
Their strength is contrasted with Aston Martin's corresponding downfall. For most of the season, Aston Martin was head and shoulders above every team in the field outside of Red Bull.
But a Pirelli tire change and some questionable upgrades have dropped the Aston's down the pecking order. Still, McLaren is almost 100 points behind Aston Martin in the Constructor's Standings and 80 behind Ferrari.
With 11 races left, the papaya orange team has a tall hill to climb to overtake the big boys.
Rookie of the Week – Oscar Piastri, McLaren
A
fter finishing fifth in the Hungarian Grand Prix, it is becoming more and more obvious that Oscar Piastri is a generational talent.
He drives his McLaren like a seasoned veteran and puts up results that turn heads.
There's little to no chance that McLaren is able to hold onto him in the long term. It's no secret that Red Bull is going to have an open seat in the near future and eventually Lewis Hamilton is going to retire at Mercedes.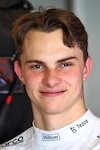 Those two seats are probably the only opportunities that Piastri would jump for. Ferrari is a mess and the writing is on the wall for its drivers to want out. And Aston Martin is too hit-or-miss.
There will be a lot of competition for the rides at Red Bull and Mercedes, but realistically Piastri is probably only competing with Williams' Alex Albon and teammate Lando Norris for those jobs.
Albon already had his shot at Red Bull and didn't perform. That might leave Norris as his lone competitor. It's an interesting dynamic at the team already, and one that's exponentially magnified by future opportunities.
McLaren has demonstrated it will give Norris favorable strategies during the race at the expense of Piastri—a move that is sure to ruffle Piastri's camp.
And with former Red Bull driver Mark Webber as Piastri's agent, he might have the inside track for the job at Red Bull.
How Our Writers and Broadcasters Voted
—Driver of the Week—

Dane
George Russell
Greg
George Russell
Stephen
Sergio Perez

—Rookie of the Week—

Dane
Oscar Piastri
Greg
Oscar Piastri
Stephen
Oscar Piastri

—Constructor of the Week—

Dane

McLaren
Greg
McLaren
Stephen
Red Bull
---
—More from Dane Miller—

Latest posts by Dane Miller
(see all)