Posted on May 13, 2021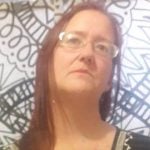 By Kim Doss, SuperWest Sports
Before his introductory press conference, new Pac-12 Commissioner George Kliavkoff's selection was met with a bit of head scratching.

Like outgoing commissioner Larry Scott, Kliavkoff was not a traditional hire. But according to University of Oregon president Michael Schill, the CEOs were not looking for the traditional.
"He is very much a new prototype for the sports commissioner," Schill said. "He is the sort of person we need for this decade and the decades beyond."
What sort of person is Kliavkoff? His major accomplishments come in the arena of media, particularly digital media.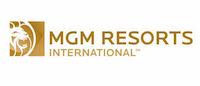 His most recent position has been as president of entertainment and sports for MGM Resorts International. During that time, he also sat on the WNBA's Board of Governors and managed the WNBA's Las Vegas Aces.
With media rights being such a contentious issue for the Pac-12, his background in the television arena may be his biggest recommendation. While the Pac-12's media deal was the richest ever at the time it was signed, the conference has fallen well behind its competitors in the amount of money distributed to the schools.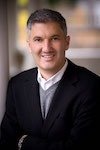 Kliavkoff was the co-leader of the division of Hearst Entertainment and Syndication that oversaw that organizations interests in several cable television networks. That position involved negotiating complex media deals for networks such as ESPN, giving him a leg-up in the kind of negotiations the Pac-12 will be undertaking in the not-too-distant future.
With digital markets becoming more important in sports delivery, Kliavkoff's background as the first chief digital officer of NBCUniversal, and one of the forces behind the creation of Hulu, give him experience to draw on when deciding the direction of Pac-12 media delivery.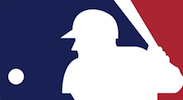 In the sports media world, Kliavkoff was a senior executive responsible for helping establish Major League Baseball's early forays into advanced media, specifically managing the licensing and subscriptions across digital platforms. That could play into the expansion of Pac-12 sports delivery in the digital sphere.
Kliavkoff highlighted his experience in brokering complex media deals during a time when media has evolved from the world of traditional television to one of digital media delivery. To that end, he believes that the Pac-12 Network will continue to be an important component of Pac-12 media, but its availability needs to be expanded.

"I also think about the media rights in the Pac-12 Network as being a small slice of the media rights that we can create and distribute," Kliavkoff said.
"There are some very obvious and perhaps not so obvious ideas to optimize the revenue from distribution of our content, and slicing and dicing that content is candidly what I've done in many of my previous roles with great success. But just to be clear, I'm not going to get into those ideas before doing the work to validate them."
There are still lingering questions about the hire, though. Kliavkoff's lack of experience in higher education is a major one. He suggested that he might bring in another individual who has that experience, but did not want to discuss the details of what such a role might look like.
That was not the only question about Kliavkoff's background and how it might differ from the outgoing commissioner.

If there's one thing about Scott that some media pundits have criticized, it is his perceived champagne style and lack of football savvy. Whether that view is accurate or not, it has been driven home time and again over the years by various columnists across the Pac-12 footprint.
The new commissioner would seem to answer none of the demands Scott's biggest critics have made for the past several years. He's not a "football guy." He's a former collegiate rower from Boston University who has no experience in collegiate athletics administration. 
Given that onslaught of criticism aimed at Scott's perceived lack of focus on football and men's basketball, Kliavkoff spent his introductory press conference trying to assuage fears that his primary focus would be anything other than those two sports.

Although he called himself a "supporter of women's sports," he made it clear that the two men's sports were on the top of his agenda.
"Again, I want to be clear, we know where the bread is buttered," Kliavkoff said in response to a question about women's basketball and Stanford's recent championship in that sport. "We're focused on the revenue sports and winning in men's basketball and football."
To that end, the new commissioner advocates for changes in college football's method of determining a national champion. Kliavkoff pointed to the fact that only three percent of college football players can expect to participate in the playoffs under the sport's current postseason format compared to 18-25 percent in other sports.

"I want to go on the record at the Pac-12 is in favor about the expansion of the College Football Playoffs to more teams and the implementation of consistent guidelines for name, image and likeness," Kliavkoff said.
"We think that both CFP expansion and NIL legislation are good for college sports fans, good for our student-athletes, and can be a significant competitive advantage for the Pac-12."
Kliavkoff also spoke to the need to address recruiting at the conference level by taking lessons from the corporate world.
"I think we have to learn some of these lessons, particularly perhaps from our Silicon Valley friends," he said. "We need to make sure that high school athletes understand the lifetime value of a Pac-12 education.

"We need to be more aggressive about teaching the legacy of the Pac-12 as the Conference of Champions. At the conference level, we will invest to give Pac-12 athletes, football players and others, an opportunity to create a bigger social platform."
Schill stressed that the role of Pac-12 Commissioner was one that many found desirable, noting that Kliavkoff was selected out of 200 applicants. His vision carried the day.
But why did he want the job?
"I believe I am transitioning from the best job in entertainment to the best job in sports," Kliavkoff said." I made this jump because I'm passionate about the mission of the Pac-12 Conference to drive financial results, help protect and expand scholarships, and support the other educational goals of our member institutions.
"I understand that I was not on any of the media's shortlist for this role, and that my name will be new to many of you, but I believe my personal style and work experience lineup well with the enormous opportunities immediately in front of the Pac-12."
---
—More from Kim Doss—