Publisher's Note: Beginning with the 2022-23 season, SuperWest Sports will be covering men's college basketball for three conferences.
Dane Miller will produce Previews and Power Rankings for the Pac-12, Nick Bartlett will do the same for the West Coast Conference, Matt Wadleigh will keep tabs on the Mountain West, and Stephen Vilardo will provide a regional and national overview.
We begin with Matt's Preseason All-Mountain West Conference First, Second, and Third teams. You'll also want to read his Preseason Power Rankings.
Posted on October 22, 2022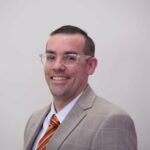 By Matt Wadleigh, SuperWest Sports
2022 Preseason All-Mountain West First Team 

Isaiah Stevens | Colorado State | Senior Guard
The loss of David Roddy sends Isaiah Stevens' role way up, and the Rams need Stevens to lead the team this season if they want a fighting chance.
Stevens averaged 14.8 points and three boards last year, and he could average nearly 20 a game if he plays as well as we think he will.

Jaelen House | New Mexico | Senior Guard
Jaelen House earned Third-Team All-MWC honors last season, but he deserves this inclusion in the first team.
The former Arizona State guard had 16.9 PPG and 4.4 assists last season, and in his second year in New Mexico, he should be the top player on the Lobos—which just happens to be one of the sleepers in the MWC.

Matt Bradley | San Diego State | Senior Guard
Matt Bradley could have left for the NBA after last season, but that three-point loss to Creighton surely has him wanting revenge.
Bradley could win the MWC Player of the year award if all goes as planned.
The Cal transfer got off to a slow start in SDSU, but he finished the year with 17.8 PPG and 5.3 boards as he became the go-to option for Brian Dutcher's team.

Hunter Maldonado | Wyoming | Senior Guard
Hunter Maldonado is the easy choice to win MWC Player of the Year, and it will likely be a two-man race between him and Bradley.
This is his final year in Laramie, and he played 37 minutes last year while averaging a career-high 18.5 PPG.
Maldonado is the heart and soul of this Cowboys team, and Wyoming is expected to make the Big Dance once again, largely due to the play of Maldonado. He's that good.

Graham Ike | Wyoming | Junior Forward
The Cowboys have the best 1-2 punch in the MWC with Hunter Maldonado and Graham Ike.
Both players are projected All-MWC first-team picks.
Ike had 19.9 PPG and 9.6 rebounds as he showed the world that basically nobody could contain him.
Oh, and Ike is only a junior, so he will be on this list for a long time if he decides to finish out his college career in Laramie.
2022 Preseason All-Mountain West Second Team 
Jarod Lucas, Nevada, Senior Guard
Jamal Mashburn Jr., New Mexico, Junior Guard
Nathan Mensah, SDSU, Senior Forward
Isaih Moore, Fresno State, Grad Forward
Marcus Shaver, Boise State, Senior Guard
2022 Preseason All-Mountain West Third Team 
Darrion Trammell, SDSU, Senior Guard
Tyson Degenhart, Boise State, Freshman Forward
Max Agbonkpolo, Wyoming, Junior Guard/Forward
Taylor Funk, Utah State, Grad Forward
Luis Rodriguez, UNLV, Senior Guard
2022 Preseason All-Mountain West Honorable Mention
Patrick Cartier, Colorado State, Grad Forward
Lamont Butler, SDSU, Junior Guard
Morris Udeze, New Mexico, Grad Forward
Elijah Parquet, UNLV, Grad Guard
Keshad Johnson, SDSU, Senior Forward
---
—More from Matt Wadleigh—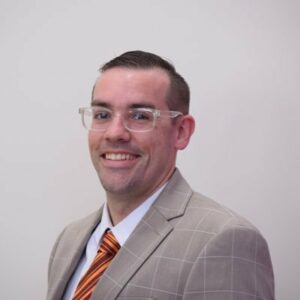 Latest posts by Matt Wadleigh
(see all)