Posted on February 14, 2023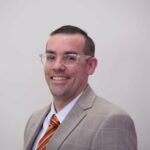 By Matt Wadleigh, SuperWest Sports
T
he last week in the Mountain West was a wild one.
Colorado State beat Air Force, San Jose State lost to Fresno State, and Nevada squeaked out a win over New Mexico. Then, Air Force upset New Mexico, and San Jose State stunned Utah State.
What will happen this week? Who knows, but here's a few picks for the week.
San Jose State at UNLV
Tuesday, February 14
7:00 pm PT, Mountain West Network
T
he Rebels lost to San Diego State, and San Jose State lost to lowly Fresno State only to turn around and defeat Utah State.
That doesn't make sense, but then again, it's the beauty of the MWC.
Omari Moore was electric for the Spartans, finishing with 27 points in the win against Utah State.
EJ Harkless (24 points) and Keshon Gilbert (19 points) did all they could against a tough Aztecs team.
UNLV lost to San Jose State by three in the first meeting of the year, and the Spartans ride their best win of the year by making it two in a row and a season sweep of UNLV.
Prediction: San Jose State 77, UNLV 71
New Mexico at San Jose State
Friday, February 17
7:30 pm PT, CBS Sports
O
n one hand, picking San Jose State to upset the Lobos is a fun pick to make. On the other, the Lobos won't let this happen.
New Mexico has lost three in a row and four of the last five games to come crashing back down to Earth.
However, it likely won't sustain.
The Lobos have a nice bounce-back game against Wyoming, and they walk into Northern California and get another statement win before facing Boise State and San Diego State next week.
Jamal Mashburn Jr. does what he does best and puts the team on his back, and even a 25-point outing from Omari Moore is not enough for a Spartans victory.
Prediction: New Mexico 81, San Jose State 70
Nevada at Utah State
Saturday, February 18
5:00 pm PT, CBS Sports
T
his has all the makings of the best game of the entire week. The Wolfpack hit the road to face the Utah State Aggies, whose at-large bid took a massive blow with a loss to San Jose State.
Nevada crushed Utah State, 85-70, in the first meeting of the year in Reno, so they have a lot to make up for this time around.
Nevada has won four in a row entering this game and has the benefit of an entire week off—the last game they played was Friday against Fresno State.
That helps the Wolfpack, and they get another signature win on the road in a close game.
Prediction: Nevada 74, Utah State 70
UNLV at Boise State
Sunday, February 19
6:00 pm PT, FS1
T
he Broncos are another team looking to snag an at-large bid unless they can win the MWC Tournament.
Boise State enters the week with four wins in the last five games, and the last two losses have come against New Mexico and San Diego State.
UNLV is a tough team to figure out; one night they are on, the next night they are off really badly.
The Broncos get this win at home and prepare for the remainder of the schedule: New Mexico, San Jose State, San Diego State, and Utah State.
Prediction: Boise State 71, UNLV 68
Remaining Games
Tuesday Predictions:
Utah State 78, Air Force 61
New Mexico 84, Wyoming 68
Wednesday Predictions:
Boise State 75, Colorado State 67
San Diego State 81, Fresno State 74
Friday Predictions:
Air Force 65, Wyoming 62
Saturday Predictions:
Fresno State 70, Colorado State 65
---
—More from Matt Wadleigh—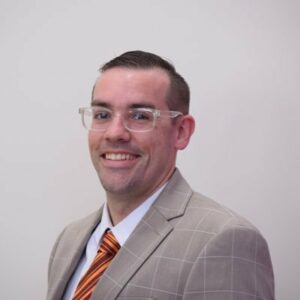 Latest posts by Matt Wadleigh
(see all)