Posted on October 22, 2022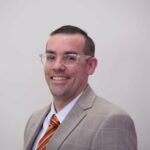 By Matt Wadleigh, SuperWest Sports
T
he 2022-2023 college basketball season is almost here.
The Mountain West Conference should once again have a number of tournament-worthy teams after seeing four teams make it in 2022: Boise State, Colorado State, Wyoming, and San Diego State.
The four-bid MWC was the most since 2013, and there are expectations that four teams could make it once again this season.
Here are my preseason rankings and predictions for the MWC men's basketball season.
1. San Diego State Aztecs

The return of Matt Bradley was a massive decision for the Aztecs, who lost by three to Creighton in a gut-wrenching NCAA Tournament game.
Bradley should be one of the best players in the MWC, and Lamont Butler, Keshad Johnson, Nathan Mensah, and Seattle transfer Darrion Trammell have the Aztecs looking like a Top 25 team.
2. Wyoming Cowboys

Wyoming returns Hunter Maldonado (one of the MWC player of the year candidates) and Graham Ike.
On top of that, the Cowboys worked wonders in the transfer market: Pac-12 transfers Ethan Anderson (USC), Max Agbonkpolo (USC), and Jake Kyman (UCLA) all should play big roles in Laramie.
If everything clicks as expected, Wyoming finishes second in the MWC and pushes SDSU for the conference title.
3. Colorado State Rams

The Rams lost David Roddy to the NBA, but they still have a loaded roster with Isaiah Stevens set to make another big step.
Unfortunately, the Aztecs are far too talented and the Rams finish second in the MWC this season while earning an NCAA tourney berth.
4. Boise State Broncos

The Broncos won the MWC last season yet are projected to finish fourth here.
The above teams all arguably got better, but the Broncos have a lot of new faces that need time to mesh and blend together.
Boise State could put everything together and aim for another MWC title, but a 3 or 4 seed in the MWC tourney seems more reasonable.
5. New Mexico Lobos

New Mexico is one of the bigger sleeper teams in all of college basketball.
The Lobos return MWC Third-Team players Jaelen House and Jamal Mashburn and they return their top five players in terms of minutes played last season.
That's important, and there's a path to the Lobos passing Boise State and Colorado State.
6. Fresno State Bulldogs

The Bulldogs watched Orlando Robinson leave for the NBA (although he surprisingly went undrafted).
The loss of Robinson is one of the biggest losses in the entire MWC, and Justin Hutson has his work cut out for him.
However, the Bulldogs have plenty of athletic players who can make things tough for opposing teams.
Fresno State is one of the biggest wild cards of all: They could finish in the top six, or they could be one of the worst teams in the MWC.
7. UNLV Runnin' Rebels

Bryce Hamilton is no longer in Las Vegas, and that's a massive hole to fill this season for Kevin Kruger's team.
UNLV did a masterful job in the transfer portal, adding five transfers who combined to start 102 games last season.
But as is the case with this many new faces, it remains a question mark on whether or not it will work.
8. Nevada Wolfpack

Steve Alford lost three starters to the transfer portal, including Grant Sherfield, Desmond Cambridge, and Warren Washington.
That hurts big time, but he softened the blow a little by adding Oregon State transfer Jarod Lucas and Elon transfer Hunter McIntosh.
The Wolfpack have a rough year ahead of them.
9. Utah State Aggies

Ryan Odom's team came crashing back down to earth after a few top-three finishes, and the 2022-2023 season doesn't get much better for them.
The Aggies did add St. Joe's transfer Taylor Funk, who had 100 career starts on his resume, but Utah State won't be very fun to watch this year.
10. Air Force Falcons

Air Force stunned the world by beginning the year 7-1 last season, but that was all for nothing as they finished with just 11 wins.
The Falcons' leading scorer, AJ Walker, is out of town, so that's a massive blow for this team.
11. San Jose State Spartans

The Spartans also started last year strong at 7-5, but they dropped 18 of the final 19 games and lost Ibrahima Diallo.
The Spartans football team is having a good year, so that makes things easier.
---
—More from Matt Wadleigh—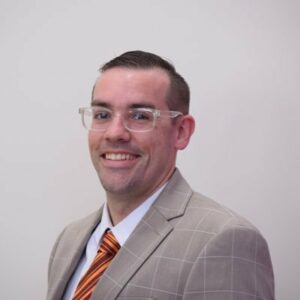 Latest posts by Matt Wadleigh
(see all)