Posted on January 7, 2020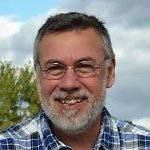 By Mik Dietlin, SuperWest Sports
I
sat on my basement couch tossing a tennis ball, lost in contemplation, trying to come up with an idea for a new column. An antique desk lamp emits a soft, solitary light, perfect for my mood.
Covering the entire wall is my high-performance computing system. XSEDE is the virtual application I use
It functions primarily with biochemistry, physics, environmental modeling, and classified government computation systems.
All that has no interest for me. I use it solely to deepen my understanding of college football.Suddenly I froze, the tennis ball bouncing harmlessly off my head. Could it be? No… It wasn't possible!
I rushed to my computers, setting up the algorithm, entering all relevant data and analytics. I anxiously stood and waited, confident I would see something spectacular.
There it was.
My theory had just been confirmed. I had the scientific evidence to show a realistic path for Appalachian State to make the playoff in 2020.
A moment later, my smile faded. The college football world wasn't ready for this. I would be forever known as the Village Idiot of sportswriters. I couldn't risk the pain to my loved ones.
Thankfully, my only other technological basement gadget caught my eye, and an alternative story idea instantly popped into my head, relieving me of the horrific burden.
So, with some help from my Magic 8 Ball—which answered "the game's mystery question" after every game analysis—I've ranked the Top Eight most interesting September non-conference games of the 2020 Pac-12 season.
Let's face it, college football is over before it begins. It's unjust. Might as well start yapping about next year folks.
1. Michigan @ Washington
September 5
Both teams will be breaking in new quarterbacks who rarely saw action this past season. This can be either frustrating, funny, or revealing to watch. A loss by either team will really squash dreams of a Playoff appearance.
Newly promoted Husky head coach Jimmy Lake will have to improve a dismal offense (138th nationally) if the Huskies plan on keeping pace with Oregon and an undoubtedly improved Stanford.
Michigan is losing three starting offensive linemen to the draft, as well as top receiver Donovan Peoples-Jones and tight end Sean McKeon. Michigan's defense should retain it's resilience and toughness to help what should be a struggling offense.
The game's mystery question: Will this game bring comfort to Husky fans after a sluggish 2019?
Magic 8 Ball Answer: My Reply Is No.
2. BYU @ Arizona State
September 19
I'm jonesin' for some Sun Devil football next year. ASU defensive line coach Jamar Cain and linebacker coach Antonio Pierce are two of the best recruiters in the conference, as their California clean up this past Early Signing Period proves.
Head coach Herm Edwards is truly building something special. He hasn't rushed the process, displaying a nurturing patience with player development. His wisdom has a trickle down effect throughout the entire program.
How the Devils went toe-to-toe against Oregon this year, coming out on top in Tempe, was a taste of things to come. But they still lack game stability.
BYU is not the best gauge to evaluate growth, but presumably after easy wins against Northern Arizona and UNLV, a blowout performance and 3-0 start should get plenty of people talking.
The game's mystery question: Is this game an indicator of the sweltering torture visiting teams will face at Sun Devil Stadium in 2020?
Magic 8 Ball Answer: You May Rely On It.
3. Ohio State @ Oregon
September 12
Justin Fields vs…who? Tyler Shough? Early-enrolled Jay Butterfield? Whoever the Ducks start at quarterback, it won't be a fair fight. At least not in 2020.
Granted, the Buckeyes lose key players in J.K. Dobbins, Chase Young, and Jeff Okudah. And if it weren't for Shaun Wade returning they'd have to find four new starters for their secondary. But at Ohio State, finding players is never an issue. As the saying goes, they don't rebuild—everybody say it with me—THEY JUST RELOAD.
Oregon's offense sputtered against the better teams on their schedule last year. Replacing and developing three new starters on the offensive line is paramount to the team's future success, not an ideal situation when breaking in a new QB.
Too many three-and-outs can kill even a stout defense… and a team's potential playoff aspirations. Can Oregon's defense rise to the desired level to slow down the always-potent Buckeye offense? Oregon's offense has to find a rhythm by game two or the Buckeye's defense will turn it into duck foie gras.
The game's mystery question: Considering the unlikelihood that Oregon's offense can sustain many drives, how bad will this hurt?
Magic 8 Ball's Answer: Concentrate and Ask Again.
The game's mystery question asked again: Will Ohio State hurt Oregon?
Magic 8 Ball Answer: Yes, Definitely.
4. BYU @ Utah
September 5
What, again with BYU?  So I decided to make BYU my sacrificial lamb, who cares?
This game is always a tough rumble. It's at number four because Utah is losing a slew of excellent defensive players to the NFL (literally too many names to mention in the brief space I have), plus their two most dynamic offensive performers in running back Zack Moss, and quarterback Tyler Huntley (there's always space reserved to name offensive players).
Wherever this war is played, a bloodbath ensues. Utah needs a good win to ease the haunting memory of how they gacked away their best shot ever to make the final four in 2019.
The game's mystery question: Is it true in Utah they don't reload—they rebuild, sometimes lasting a few years?
Magic 8 Ball Answer: It Is Decidedly So.
5. TCU @ Cal
September 5
Cal's hiring of Bill Musgrave as offensive coordinator should provide a positive charge to an embarrassingly anemic offense (197.0 yards per game and 131.5 rushing yards per game) last season.
This team dropped out of the North Division race after quarterback Chase Garbers got injured, but finished strong, capping off the season nicely with a 35-20 win over Illinois in the Redbox Bowl. Garbers returning next year is great news for Cal fans.
Despite TCU's 5-7 record, they did, and always will, be able to run the football. However, the Bears will take the Horned Frogs legs out from underneath them in California Memorial Stadium.
The game's mystery question: Will Cal's revamped offense and their rugged swarming defense not only take the Horned Frogs legs out from underneath them, but also have them for a tasty post-game snack?
Magic 8 Ball Answer: Signs Point To Yes
6. Colorado @ Texas A&M
September 19
The only way Colorado stays in this game is if they clone Ralphie the Buffalo four more times to construct the most savage offensive line in CFB history. Why then, you ask, is this game "interesting?"
The answer to that is in the mystery question.
The game's mystery question: Is there a danger of a STD outbreak due to the frequency of open-mouthed kissing because of the Aggies lighting up the scoreboard?
Magic 8 Ball Answer: Cannot Predict Now.
7. UCLA @ Hawaii
September 9
Mela Kalikimaka may be the greeting Hawaiians send from the land where palm trees sway, but this game from Honolulu won't be a Christmas vacation for the Bruins. Just ask Arizona, who began a hopeful 2019 season there with a devastating 45-38 loss.
Hard to tell if UCLA improved at all last year, based on the second half of the season. What team will we see in the South Pacific in September? The team with a nice three-game winning streak against Stanford, Arizona State, and Colorado? Or the team that finished the year getting outscored 129-56 by Utah, USC, and Cal?
The game's mystery question: Will this game be the beginning of the end for Chip Kelly at UCLA?
Magic 8 Ball Answer: Outlook Good.
8. USC vs. Alabama 
September 5
The only interest this game holds for Trojan fans is to see if the horror movie produces another sequel.
In this possible chapter of the bloody saga to be filmed in Arlington, Texas—and hopefully, its final installation—a young five-star quarterback and life-long Trojan fan has a storied high school career, commits to the college of his dreams (that's USC, just to remind you), and after a long courtship, jumps ship, committing to a school far away called Alabama.
This young man is so talented and blessed with such strong natural leadership ability, he wins the starting job at this Southern football school. In a hilarious twist of fate, this Southern football school plays USC in the very first game of the season! The team he once loved!
His new teammates are awfully angry about how the previous season ended, and vow to suck all opponents into their inescapable Crimson Tide.
The star quarterback leads his angry teammates to a glorious 48-10 win. But the good news for USC fans is the Trojans play New Mexico next. They'll be 1-1, still undefeated in Pac-12 play, and have every single goal left on the table.
The game's mystery question: Can USC back out of this game right now?
Magic 8 Ball Answer: My Sources Say No.
---
—More from Mik Dietlin—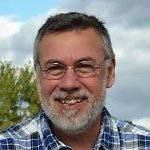 Latest posts by Mik Dietlin
(see all)