Posted on April 20, 2020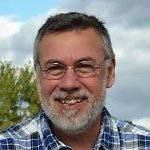 By Mik Dietlin, SuperWest Sports
"All human evil comes from a single cause, man's inability to sit still in a room."
y publisher has been busting my chops lately wondering where my next column's been hiding. 
"You do know there's a world crisis grinding sports to a halt," I emailed back.
His response wasn't what I hoped for. 
"You're only being lazy. Sports are embedded in our DNA, perpetually lingering in the mist surrounding us. They haven't checked out—you have. For the love of Edgar Allan Poe, use your imagination!"

After pounding the delete button, I thought about his words. He was right. I had checked out. 

Being quarantined can do that to a person.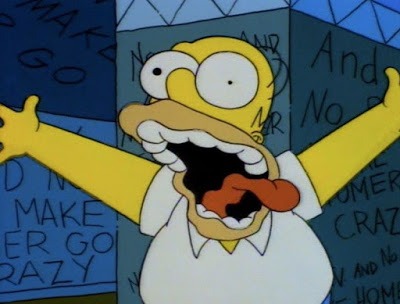 The result of working excessive Wordscapes and Googe anagrams. | medium.com
The past few weeks my imagination has been reserved for things like, "I wonder what kind of cookies my wife will bake next?" Or, "Should I cheat on Wordscapes and Google anagrams for OIHYTS?"
So I decided to buckle down. For this column, I was intending to examine the upcoming USC quarterback competition between JT Daniels and Kedon Slovis. 
Really, I had wanted to start a massive quarterback controversy encompassing all media outlets throughout the world between Daniels and Slovis. For some reason (nothing better to do) there was a burning desire to get everyone in both camps riled up. 
I think you achieve that aim by presenting a solid case for both players, then inserting half-truths and pushing baseless innuendo. You know, what is usually referred to as "responsible journalism" today, like this:
"Daniels was a 5-star out of high school, Slovis only a three, so Daniels should begin camp as the starter because he's two stars better"—or—"Sam Darnold was a 3-star, and ran two 5-star QB's out of town; Slovis will do the same to Daniels." 
"No matter how well Slovis played last year, he doesn't possess the cannon Daniels has"—or—"I don't care about Daniels' arm strength, Slovis is slippery in the pocket and can buy enough time to hit the open receiver. Daniels doesn't exactly dance like Twitch back there." 
"While both quarterbacks aren't thick as a brick and do get hurt, Daniels gets hurt worse"—or—"Daniels makes better decisions at the line of scrimmage and gets the ball out better than Slovis, avoiding more hits." 
It'd go on and on like that ad nauseum.
♫ Well, I read the news today…oh boy. And Kedon Slovis had just won the war. ????

Exhibit 1 in the Case of Mik Dietlin Rips Off the Lyrics of 'Day in the Life' by the Beatles | YouTube.com
Daniels is portal-bound. 
His storied rise to the starting QB position at USC may turn out to be… a short story. Just like that, I checked out again, and went about the vital business of putting Amazon Prime documentaries on my "watch later" list.
I remember the good old days, way back in December of 2019, when JT's dad, Stephen Daniels, said the following, shortly after then AD Lynn Swann announced that The Cat was returning: 

"JT is definitely staying. He's happy for Clay and has a great relationship with him but to be honest, no matter what happened with the coaching situation, JT was going to stay and compete. He loves it at SC, he has an SC tattoo on his leg so he's pretty committed to the program."
Tattoo artists everywhere tell countless grotesque tales of kids making bad decisions, usually after they close up shop, submerged in an endless Pall Mall plume. 

The Daniel's family has nothing to fear, however. An expert tattoo artist can easily turn those USC letters to LSU. Just add some blue ink to the existing red and you get purple. Works for the University of Washington as well.
I really wish everyone associated with college football, from coaches to players, media to families, and university officials to mascots, would terminate the practice of trying to convince us of their loyalty, dedication, and competitive drive. 

I can't help but picture a horse's lips flapping when I hear or read the refrain. 
Such platitudes sound like a Chopin piano concerto until an unknown and undervalued 3-star QB from Arizona coached by Hall of Fame quarterback Mark Warner accepts a scholarship to your school. Then you're one agonizing play from the portal.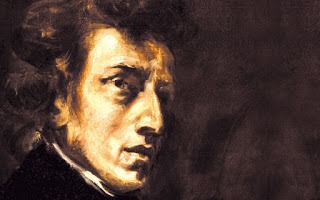 We should have seen this coming. When
OC Graham Harrell named Daniels as the starter for Fresno State last August, it wasn't without a clear admiration for the effort of the true freshman Slovis, almost to the point of regret that he couldn't name him the starter.
"You know, he (Daniels) was just the most consistent throughout and in this offense that is what you have to be, you got to be consistent," Harrell explained. "And he was the most consistent so he won the job." 
Not exactly brimming with elation. It's like a boss trying to complement an employee and only able to come up with, "I like the fact you don't call in sick too much." 

Compare it to what he had to say about the way Slovis competed: 

"Kedon is a special talent. I think, talent-wise, he's as good as I've ever seen. But what Kedon did the best was come in and expect to play well. He came out and didn't hesitate. He never acted like a freshman." 
It was only a matter of time before Slovis dethroned Daniels. Had they enrolled together in 2018, Slovis would have won the job. 


Slovis was so impressive during camp he was named backup over Matt Fink and Jack Sears, two much more experienced players. His effectiveness paved the road for either Sears or Fink to skip town. It turned out to be Sears, who's visited several schools searching for the right fit, such as Northwestern, Virginia, and North Carolina State.
Daniels is getting a lot of understanding in the press about his decision. It makes sense, they say, and is logical. Valid arguments or not, if the NCAA votes on May 20th not to grant immediate eligibility for transfers having to sit out a year, he has to decide whether to still transfer and miss the 2020 season, or return to USC.
Reuniting with teammates, some of whom are right now scratching their heads over this won't be a good look, especially after you've said publicly you're going to fight to get your job back. The locker room will be mixed. 

If I were a player…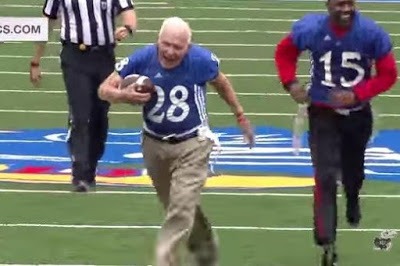 Well, first I'd have to be 30 pounds lighter, 40 years younger, and a whole lot faster—but never mind that—if I was, I couldn't look at Daniels the same way. His persona would reveal significant tarnish, a strong competitor who this time considered the path of least resistance.
This isn't a player used to losing; in fact, he's won almost every game he's played. The 2018 team was abysmal, but at least he was their fearless leader. It was going to get better. And it did, except Slovis was the leader who made it better.
Could Daniels have led the 2019 team to their comeback 8-5 season? Absolutely. But he didn't. Now, faced with his biggest one-on-one challenge ever, he's considering leaving without even throwing a punch.

I like JT. He truly does love USC. I know that. I thought he was cut from that unbreakable Mater Dei-USC bond, that once united, lasts forever. Against my better judgment, I bought his father's particular brand of horse-bleep when he spoke glowingly about his son's willingness to clash for playing time. 

But I know what time it really is…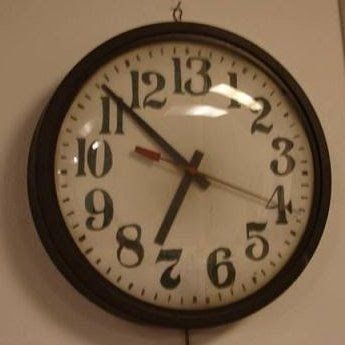 It's time I stop paying one sliver of attention to all this mental jujitsu. The days when an athlete allowed integrity to be his or her guide, if they ever existed, are over. In May, when the NCAA votes, in all likelihood they'll be gone for good. Competitive drive will deliver another awkward hit to football's solar plexus, then get flagged for leading with the head. 
I had fully intended to sing Daniel's praises in the column I was going to write. 
Even if he returns, and the coaching staff fabricates a QB competition, that column, if it's written, must take a totally different tone. Whether anyone cares to admit it or not, Daniels and the team will have a strained relationship going forward, however slight it may be. 
To think that Daniels, should he stay, would be content to watch Slovis from the bench, performing even better than his freshman season for another two years—at most—is insanity. Just as insane is Daniel's rationale that "USC remains one of my options." 
For what? Test his patience? 

He's already shown a reluctance to compete for a position he ought to feel has been stripped from him because of injury. He'd garnish much more respect from everyone if he fought for his job, failed, then transferred next season. 
His senior season would be available to showcase his talents as a legitimate NFL starting quarterback, much in the way ex-Stanford QB K.J. Costello has set himself up for a nice senior season by transferring to Mississippi State. 

But maybe that's not the end game here. Is Daniels in a rush to get to the NFL as soon as possible? In all likelihood he'll get a transfer this year to a top school where he can step right in and start, produce big numbers and win games. Though he'll have another year of eligibility, he could decide to bolt for the NFL after significantly raising his stock.
The NFL will be there for Daniels no matter what he does, drafted or not. If you can prove your worth you belong. But sometimes where you belong is in a dogfight. It builds the character needed to advance in the world. 

There are various paths to accomplish goals. I'd be careful following the Joe Burrow model of success. The Green isn't always greener on the other side of the portal. 
---
—More from Mik Dietlin—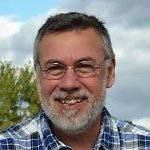 Latest posts by Mik Dietlin
(see all)