Posted on March 21, 2020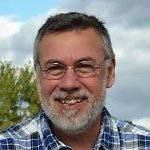 By Mik Dietlin, SuperWest Sports
've been trying to care enough to put words on a screen lately. When human contact suddenly means dozens, hundreds, or even thousands of lives hang in the balance, self-preservation mode kicks in, escorting life as we knew it to the curb. 
Compassion, usually up and down like a yo-yo inside all of us, rises to the forefront of consciousness.  

We want everyone to be healthy and safe, especially friends and loved ones. We look after our personal well-being much more than ever before. Priority one is implementing safe behavior patterns, following common sense procedures outlined by doctors and scientists. We expect local and federal law makers to heed and implement their recommendations.
Figuring out what our new pattern of living is going to be for the indeterminable future, then getting comfortable in it, is the new normal. I'm pretty much a go-to-work then come-home-and-stay-put kind of a guy, so adjusting thus far hasn't been too much of a strain. 
My problem has been, what the hell am I going to write about, when I feel like writing it?

The answer of course is, as always, "When the wind blows, the cradle will rock."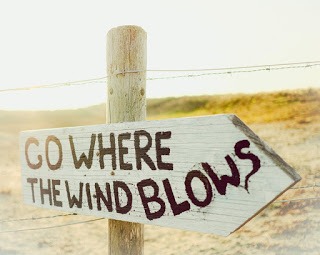 Today the wind blew. More of a light breeze than a hurricane, to be sure, but enough to nudge me into action. I didn't sweat the topic. The first thing sounding interesting enough to lay about 1,500 words down was good enough. 
I believe humanity is moving far too fast, to the point we're in danger of speeding out of control. For decades now I've wished for the world to slow down. 

Now it has. 
None of us wanted it this way, but here we are. Strangely, I'm in my element at the moment, despite the possibility of disease and perhaps death facing some of us. 

So here I begin again, writing a column about a college football team playing in a conference called The Pac-12 (for now), theorizing if they're now dealing with a different new normal. In the grand scheme of things, this column, like all the others, is a meaningless exercise just to pass time. 

But because of a slight push from a gentle breeze, somehow it matters.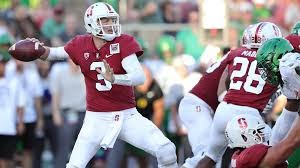 K.J. Costello had his best season as quarterback for the Stanford Cardinal in 2018. 
His 29 touchdowns and 65.1% passing completion mark garnered him second team Pac-12 honors. His 3,540 passing yards was the second highest in team history. 
At a school not known for spreading out opposing defenses with an overpowering passing attack, Costello had one of the finest seasons of any Stanford quarterback in history.

Injuries in 2019 derailed what looked like a building of the previous year's success. He played in only five games. Behind capable but inexperienced back-up David Mills, his team sputtered to a 4-8 record, their worst since Jim Harbaugh's first year in Palo Alto in 2007. 

The Cardinal running game, normally the strength of the team, couldn't relieve the pressure off Mills, averaging, for them, a bizarrely inept 105 yards a game. To be fair, the offensive line was riddled with injuries. 
I do not use injuries to excuse poor performance. They are the great equalizer in athletic competition. If your team is relatively injury-free one season, you can be certain the following season will resemble a M.A.S.H unit.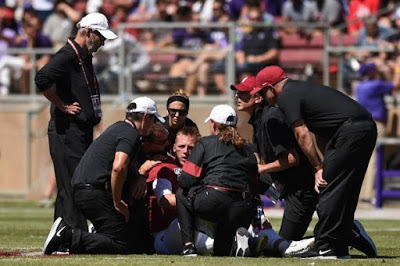 Walker Little, a preseason All-American left tackle in 2018, was lost for the season in the first game of 2019 against Northwestern. So when you lose your veteran quarterback 4 games later, it is a significant hit. 

The defense, usually a brutish bunch to score on, became a sieve, giving up 32 red zone touchdowns from 48 opportunities. 

The injury bug continued to infect many more bodies. At one point nine players were listed as out. Mills was also banged up. 
When the nightmarish season finally ended, the troubles didn't stop. 
Over the next few months 16 players would enter the transfer portal. As of mid-March, only three remain a Cardinal. Costello was one who jumped ship, eventually joining new Mississippi State coach Mike Leach in Starkville.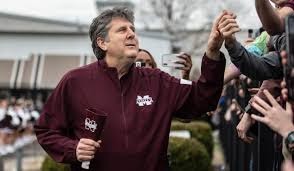 "I remember dreaming about playing at Stanford since I was a little kid," Costello said on Twitter announcing the move. "The legacy and tradition was something I always knew I wanted to be part of. I feel so fortunate to have spent my last four years at the top institution in the world. I decided to attend Stanford because I felt it would drive me to become the best version of myself. It did just that."

I have no doubt Costello's blood always has, and always will continue to bleed Cardinal red. But right now, when an NFL career and the monetary benefits that follow are in the balance, that shade of blood has shifted toward maroon.
Obviously, Costello doesn't believe enough in his old team's ability to rebound strongly to stay for his final year. If he truly believed he could reach "the best version of himself" on the field he would have remained where he was. 

Costello knows he has more to show the pro scouts, and Leach is the one who'll showcase it, not his former head coach David Shaw.

It's tempting to assume the sky is falling on The Farm, but what's happening can, as much as anything else, be attributed to the uniqueness of being a collegiate athlete at Stanford University. 
Shaw encourages his players to seek graduate programs with other universities via the portal, as Stanford's graduate programs are incredibly difficult to enter. But not all are seeking post-graduate opportunities, leaving some to question whether there's more to the jailbreak than just academics.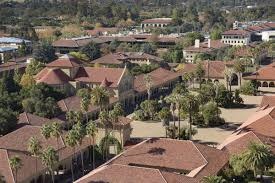 The NCAA established the transfer portal in October of 2018. In just its second year you have to wonder, with nine defections so far, and possibly four more to come, if this will be the new normal for Shaw. 
Will he be forced to continually adjust to depth issues year after year as older players explore easier academic paths elsewhere? 

Will fielding a team of primarily freshmen and sophomores due to transfer loss cost him one or two less victories per year? 
How can he recruit consistently, as in the past, when an unforeseeable rash of injuries magnifies the continual lack of depth, leading to the occasional 4-8 record?
There's no concern about an annual mass exodus coming from coach Shaw. 

"I think we're one of the few places in America that has zero undergrads in the transfer portal," he explains. "Most people get nervous about the graduates and transfer portal, I said it. I've said it repeatedly. I'm a big fan of the transfer portal for grad transfers, I think they have a year left to play and they're graduating, they have an opportunity to find a better situation, I'll be the first one to help them. If you find a better situation, great. Take it. If you don't find a better situation, some of these guys are going to come back and that's fine." 
"This is not a negative and some people see it as a negative and want to portray that myth or have their own agenda," Shaw continued. "That doesn't bother me, because that's not our agenda."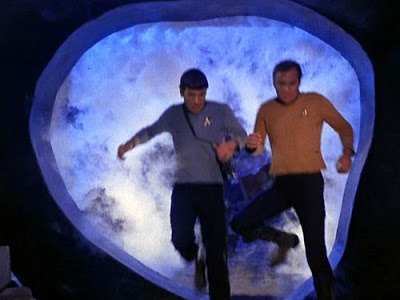 Nothing is amiss within the Stanford football family that would suggest cultural issues. Still, 16 players entering the portal are 16 players seeking a better situation. Unless the University relaxes graduate program admission requirements for athletes—the likelihood of which no one should hold their breath—this portal party could be a yearly mess Shaw has to clean up. 
Stanford is blessed with a great football coach, who no doubt can navigate through whatever turbulence gets tossed his way. How successfully he can maintain the status quo depends on how quickly the entire program can adapt to what could be their new normal. 
Time will tell. 
In the meantime, the coaching staff must scramble to erase the bad memories of a 2019 season that caved in almost immediately. 

Shaw was heavily rumored for the Washington Redskins job. If Stanford's performance in 2020 becomes more typical of 2019 than the previous 8 years of Shaw's tenure, expect at least one hungry NFL team to make Shaw an offer he'll finally accept.
---
—More from Mik Dietlin—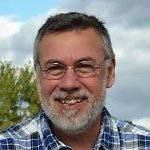 Latest posts by Mik Dietlin
(see all)