Posted on March 5, 2020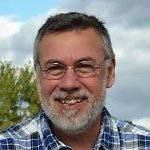 By Mik Dietlin, SuperWest Sports
USC Athletic Director Mike Bohn has been in Los Angeles only a few months and already he has outworked his predecessor, Lynn Swann, who "served" as Trojan AD for three years.  
How on earth could anyone possibly outwork Swann, you ask?
Bohn reversed Swann's referendum implementing the scheduling of Football Championship Subdivision schools. Unlike Swann, he listened to angst-ridden fans and white-outed UC Davis from the 2021 schedule, agreeing it would be unsavory if such a prestigious University were seen in the same building as those degenerates from a decrepit subdivision.
See Lynn? It wasn't that hard. The preservation of honor only cost $725,000.

Clearly Bohn is practicing selective listening, typical behavior of privileged suits. There is solid evidence for this. The relentless anger and pleading from the overwhelming majority of Trojan faithful for The Cat's permanent kenneling have gone unheeded.
But in an effort to minimize the agony of The Cat still lounging around campus licking his paws, Bohn has granted our wish. UC Davis is history, baby! The streak of never playing a FCS team remains intact. Notre Dame and UCLA got nothing on us.
Okay…Thank you?
Deep down, I'm unsure how much it matters, or what it all means. What if the Aggies are as good as San Jose State, UNLV, or Arkansas State, previous FBS behemoths USC has had to battle? Does anybody really know how good they are? Does anybody really care? If so, I can't imagine why.
If UC Davis can't compete with those teams, exactly how much worse are they? The point is, a weak team is a weak team. Southern California ought to be able to whip both Arkansas State and UC Davis 50-6.
Trojan fans, I love your civil disobedience.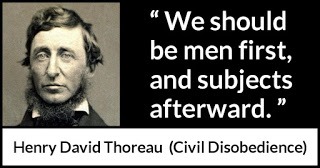 I love your kamikaze dive-bombs on social media when the powers that be lie, cheat, and steal. I get a kick when you threaten not to renew your season seats, or shake a warning finger you'll pull the plug on donations. I understand it's much easier hurling threats than throwing a punch, but I enjoy the passion all the same.
Your love of tradition kept USC's athletic administration from acting in opposition to your wishes. Congratulations!
But tradition isn't all it's cracked up to be.
Tradition should be a guide, not a bible. Tradition is historical context meant to show when and where a particular custom took root. It can be used to help mold the future, but is not required to. To hold steadfast to its comfort can stifle growth.
The present must be malleable for the future to realize what most would consider remarkable accomplishments.
Truthfully, I really don't believe in any of this past, present, and future hogwash. (That's another column.) But for the sake of this one, let's pretend they exist
Tradition all too often is an albatross passed from generation to generation, mother to daughter, father to son. Though names may change each face retains the mask it wore.
Let's briefly examine a little Trojan tradition.
In my view, Traveler should always have a male rider. That's a tradition that just feels right to me. I understand a woman can ride a horse as well as a man, but women can't bring the same kampf to the cherished mascot ritual like men can. This is hand-to-hand combat we're about to undertake here.
USC claims to be the only FBS team never to wear names on their jerseys. I dislike the pride associated with this tradition. It's stupid.
Stitch the stinkin' names on.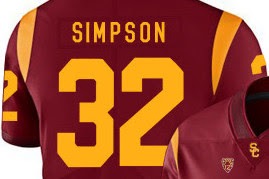 A mock O.J. Simpson jersey. | artfire.com
A name on a team jersey doesn't promote selfish behavior. Prohibiting names on jersey's is a meaningless exercise muddying the ideal of teamwork, having no basis in reality. 
Every team winning a national championship has names on jerseys. We put our names—our identities—on everything in life, except football uniforms. 
Brilliant.
There you have it. Two separate Trojan football traditions considered independent of tradition.
I'll tell you one guy that may say he values tradition but really could care less—Nick Saban.
Saban figured out early in his tenure at Alabama how scheduling cupcake opponents before a huge game like Auburn or LSU would benefit his players. 
In came Citadel, Western Carolina, Mercer, Chattanooga, Georgia State, Charleston Southern, Georgia Southern, and Southern Fried Chicken.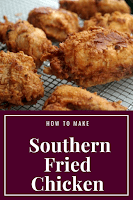 Average score for the 11 games: 50-6. 
"I can promise you that we want to play more games against Power Five teams and should play more games against Power Five teams, all of us," Saban quipped in an interview with ESPN last August. "If we don't, fans are going to quit coming, and I can't say I blame them." 
One of the more disingenuous comments you'll ever hear.
Well Nick, let's assume you're being honest with us. As Lieutenant Columbo would often say, there's just one problem. You have TWO FCS teams scheduled in 2020.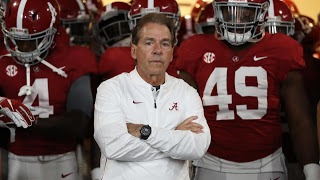 Georgia State is the bland but ultimately satisfying piece of baloney sandwiched between USC (9/5) and Georgia (9/19). Later in the year, Tennessee Martin are the stale leftovers after LSU (11/7) and before Texas A&M (11/21). 

Oh, they also have always deadly Kent State to sweat bullets over after the Georgia game. 
Yes folks, cupcake scheduling is the perfect remedy for maintaining health and vitality through a tough football season. Does anyone really think they're preparing for the financial backlash of a few thousand empty seats this year?
Saban obviously owns Tuscaloosa to the extent he can kick the mayor out of his own office chair, clip another fat cigar, then plop his shoes on the mayor's desk while calling security to remove the still stunned figurehead. 
So why treat us like toddlers by implying you've got no control over your non-conference schedule?
It's anyone's guess when he plans on beginning his courageous quest to play more Power Five teams. Maybe he thinks it'll cost too much money to cancel a game, or take too much effort from what he's actually paid to do—coach. 
Well, Nick, our AD did it basically by snapping his fingers, and it disappeared. 
I am sure of one thing. When Saban has coached his final game, he'll be remembered as the greatest college football coach in history, winning 6 championships through 2020. There could be more. Public and media perception of his sweet tooth scheduling won't even enter the picture.
And it shouldn't. 
Since his arrival at Alabama, no team in the country has been tougher to beat. It's not even up for debate. His teams always show up in big games, and much more often than not, win them. They win them many times convincingly. 
Has Alabama's "targeted" scheduling aided his team in getting to all these big games? Perhaps. But the SEC for years has been the best conference in the country. The Tide do play several rough games a year. Besides, they aren't the only team in the country employing this tactic.
The only way to prevent Power Five teams from scheduling FCS opponents is for the NCAA to ban the practice. Otherwise, let's stop deceiving ourselves into believing that just because USC holds to their tradition by not scheduling them, that somehow we've got more integrity.
UC Davis, New Mexico, or Western Carolina—it's a moot point. 
Let's focus on what really matters: blocking, tackling, game discipline, work ethic. If USC can do those things at an elite level this upcoming season, they'll reach the playoff. All other analysis is a waste of time.
Mike Bohn has spearheaded a great deal of conversation about Pac-12 Commissioner Larry Scott's ability to raise the viability of the Conference devising creative revenue streams. It feels like desperate times may be looming. 
USC feels Scott has overlooked an opportunity by not propping Trojan football as the national super-commodity it deserves to be. 
When asked about potential strategies, Bohn replied, "Everything is on the table."
Not surprisingly, alarm bells went off. Will USC leave the Conference if they aren't satisfied with Scott's direction? What about tradition
Personally, I will fight tooth and nail to help keep the Trojans in the Pac-12 where they belong. In this instance, I'm a firm traditionalist.
I see it this way. I write a USC football column for SportsPac12. If USC becomes an Independent, I'm out of a gig. I can't allow that to happen.
Please, Mr. Scott, give our conference more money and resources!
"Touching your cap to the squire may be damn 
bad for the squire, but it's damn good for you."
— J.R.R. Tolkien
---
—More from Mik Dietlin—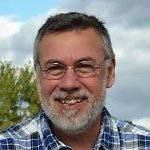 Latest posts by Mik Dietlin
(see all)