Posted on October 20, 2020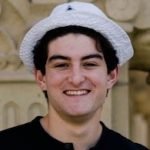 By Daniel Martinez-Krams of Dash Sports TV for SuperWest Sports
Last week Stanford put on pads for the first time, then later in the week tackled for the first time. Or at least they tried to tackle.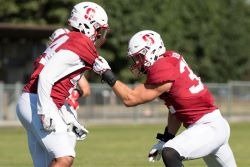 Among the many nuances of 2020 is the lack of an ability to practice tackling. There really is no socially distant way to do it. So coaches at every level are finding the hard way whether their players' technique is up to par. 
Speaking to the media after the first day of contact practice, nearly every question directed at coach David Shaw, inside linebacker Curtis Robinson, and even wide receiver Simi Fehoko had tackling as its main message.
That just underscores what everyone, from first time viewers to Hall of Fame players, can see in football: Tackling is fundamental.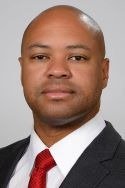 In that press conference, Shaw broke down what he sees as three levels of tackling. At one end, there are the people with limited technique, that will mess up, and often miss tackles.
At the other end are the people that will wrap up every time, even after a year off.
In the middle are the tacklers that know the technique and can recite it back to their coaches, but cannot always execute. 
While tackling has been an issue at the professional level and the high school level, it is most noticeable at the collegiate level as other conferences have already started playing.
In high school, there is an abundance of the people with limited technique, and a very select few who have the combination of size, and who have also been willing to learn how to tackle the tight way.

In the NFL, almost no one has gotten there without knowing how to tackle. While each of those levels has had to cope with limited practice time, the difference is not that much different than in a normal year. 
Not so much in college football. The stage is inherently meant for development. Almost everyone is in Shaw's tier-two category.
College is the time when coaches are willing to break down the fundamentals. High school coaches are flying by the seat of their pants and professional coaches do not waste time on anyone who has not learned the basics.
Only this year, there is little practice film, and any time coaches do watch film with players they must be wary about being inside and are likely rescheduling for a Zoom call.
The result has been poor. 
Shaw has touched on the fact that he has called friends throughout the country that have spoken about the problems with tackling. Stanford knew it was an issue they too would face. That became apparent after a few practices at Woodside High School. The Cardinal is hoping its tackling is up to the collegiate standard.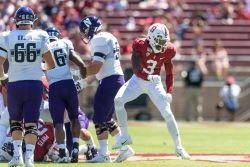 Robinson, who was on that call, is a sure tackler. Malik Antoine, a free safety who will soon be named a two-time captain, is practically a coach on the defense.
Fehoko, when asked, named strong safety Kendall Williamson as the surest, hardest-hitting tackler on the defense. Thomas Booker has been highlighted as a top performer on the defensive line. 

After a sloppy 2019 season, Stanford cannot afford to have tackling be an issue. Week One opponent Oregon, will expose any weakness right away. Sure, the Ducks have suffered some opt outs, but the recruiting has been top notch, and Mario Cristobal's system is built on physicality.
 Giving up yards after contact due to missed tackling makes an uphill battle even steeper. 

One bright spot from Stanford's 21-6 loss to Oregon last year was the tackling performance. PFF graded the defensive line's run defense as an 80.8 and the tackling 83.7. After the game, defensive coordinator Lance Anderson called the effort one of the best in recent memory. 

Tackling was a major topic of conversation in the offseason for Stanford last year and now, heading into this year, for a whole other reason. Sadly, it is one of those aspects of the game that is rarely noticed unless something goes wrong.
A good tackle may make the highlight reel as a sack, but more often than not, it is the missed tackle that shows up as a big play on the highlight reel of the other team.
Whatever the case, Stanford cannot allow tackling to be the question that dominates a postgame press conference. 
You can watch Martinez-Krams' related Cardinal Dash Sports Talk Show on Dash Sports TV, and read his other sports articles at the Stanford Daily.

---
—More from Daniel Martinez-Krams—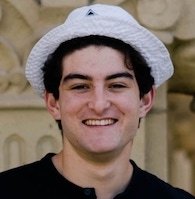 Latest posts by Daniel Martinez-Krams
(see all)