Posted on October 13, 2020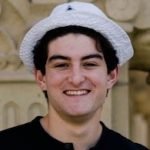 By Daniel Martinez-Krams of Dash Sports TV for SuperWest Sports
Last Friday, Stanford practiced for the first time since March 8. Not allowed to be in a whole-team setting in Santa Clara County, the Cardinal moved up the road to Woodside High School in San Mateo County. 
The choice was not made because the coaches preferred the single artificial turf field to the three grass fields on which Stanford typically makes its home. The choice was made for Stanford by the pandemic.

Due to numbers restrictions established by Santa Clara County, Stanford cannot have more than 75 players together at once. By choice, the Cardinal has grouped the team by age to facilitate the learning process. Neither is conducive to learning schemes, especially having to implement them in a matter of weeks. 
Week 1: at Oregon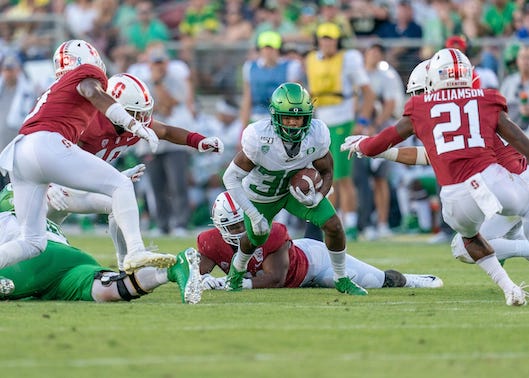 Four weeks and a day after starting practice, Stanford will play the Ducks in Autzen Stadium. Even without fans, this will not be an easy game. Even with Oregon's opt outs, this will not be an easy game. While I have written previously that I think a short ramp up to the season could be beneficial, this is too short. 

Stanford will lose to Oregon Week One, but I think people will be surprised by how close the game will be. I would put the score somewhere in the 21-17 range, as offenses lag behind defenses early. That is not a knock on Oregon, I still think they are the team to beat in the division if not the conference.
I just think Stanford will be much more competitive than most people currently believe. 
Here is where my bold take comes in.
I think Stanford has a path to win the remaining five games on their schedule. I will not try to predict how the South shakes out and figure out who Stanford may line up against, but with the five other games that are known, I'm picking the Cardinal to go 5-1.
Week 2: vs. Colorado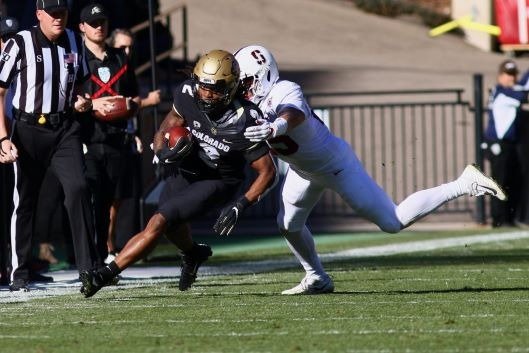 At home, Stanford has to find a way to beat Colorado. There is a lot new for the visitors, and the Cardinal suffered a stinging loss last time out. Stanford has more playmakers this season, and in the first home game of the new decade, with even fewer fans than normal (none), the home side has too much in their favor.
Simply put, this is a must win game. 
Week 3: vs Washington State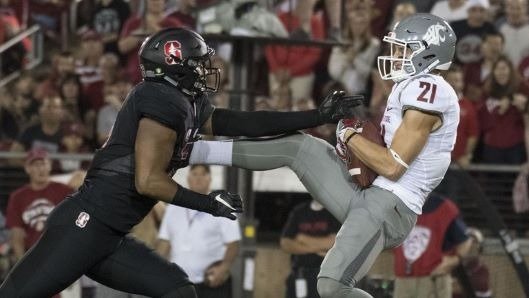 The next week, I see Stanford beating Washington State at home. Again, a school with a lot of new pieces. Another team that the Cardinal have not beaten in four tries, but this is not the Wazzu of old. Stanford can keep pace with its scoring. Now, David Shaw's team should be riding high on momentum after consecutive home wins, avenging two 2019 losses. 
Week 4: at California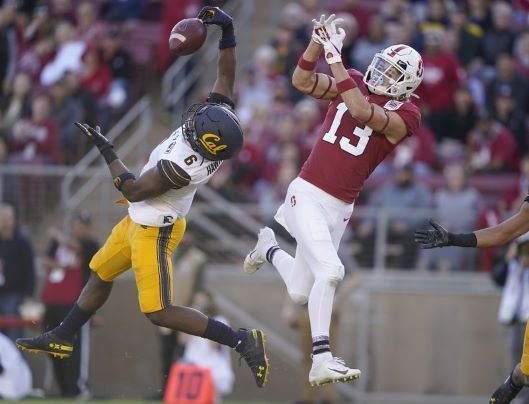 Big Game week is when it starts to get tricky. So far, I have not ventured far away from the mainstream. I call Stanford handling Cal. I believe in everything that Cal is doing. I wish Stanford would recruit its home territory as well as Cal is doing. I wish Stanford would establish its defensive dominance. I wish Stanford was coming off its best season in a decade, not its worst.
Still, I think Stanford has an edge. Last year may have been the beginning of a shift in the rivalry, but the Cardinal retains an advantage for at least one more year. Also, as Tavita Pritchard once told me, it's called the Stanford Axe for a reason. 
Week 5: at Washington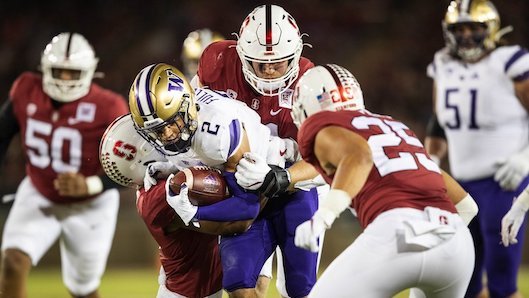 With that prediction, Stanford is now 3-1 and facing Washington in Seattle. This is a matchup that has trended Cardinal recently, but is not predicted to turn up that way this year. Only I see Stanford, on a three game winning streak for the first time since 2018, with all the belief in the world.

If the offense could overcome the Cal defense the previous week, there is no reason to think it could not do the same against Washington. Another Pac-12 North team with a lot of new faces, Stanford has its edge in experience after throwing out a freshman squad for much of 2019. Stanford does not roll but they do enough to win. 
Week 6: vs. Oregon State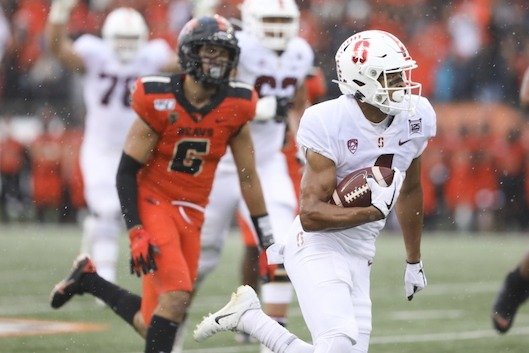 In the finale, Stanford returns home to Stanford Stadium to face Oregon State. The last time the two teams met, Davis Mills caught a touchdown thrown by Colby Parkinson. The time before that, Colby Parkinson caught four touchdowns from K.J. Costello.

A lot has changed, and the Beavers are considerably more competitive, but not enough. Stanford is not going to be susceptible to trap games or lulls this season. The goal is too singular and the heartbreak of last year too fresh. The Cardinal handles Oregon State and finishes the regular season with five wins in its last five games. 
Don't believe me? Just watch. 
You can watch Martinez-Krams' related Cardinal Dash Sports Talk Show on Dash Sports TV, and read his other sports articles at the Stanford Daily.

---
—More from Daniel Martinez-Krams—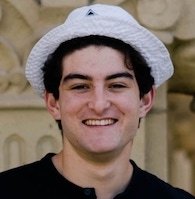 Latest posts by Daniel Martinez-Krams
(see all)