Posted on October 27, 2020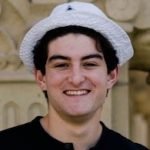 By Daniel Martinez-Krams of Dash Sports TV for SuperWest Sports
Last week, Stanford football announced its captains for the 2020 season. Usually, this is a less than monumental decision. It is a fantastic honor and deservedly so, but Stanford for some reason takes the ball on the kickoff so most of the captains' duty calling the coin toss is thrown out the window as the opposing team is more than happy to defer.
It is no surprise that 2020 is different, and I have said it before, but Stanford's leadership may be what sets the team apart. 

Hence, the focus on the captains: Malik Antoine, Connor Wedington, Jet Toner, Drew Dalman, Thomas Booker, and Davis Mills. All told, it will be a junior, three seniors, and two fifth-years; three from the offense, two from the defense, and one from special teams. 
If all goes according to plan, each of these players will have a massive impact on the field this season. Each will be a starter and all have high expectations. The captain's role extends beyond on-field performance, to practice, to the locker room, and to facing the cameras and the media after a tough loss.
This season, the role also means being a leader when it comes to following coronavirus protocols. 
With that in mind, I want to review what I think will be each of the captain's strengths for guiding the Cardinal through the pandemic season. 
Malik Antoine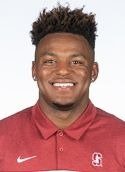 The two-time captain is already considering a job in coaching. Not that he will be pushed out of his playing days, just that he has the football knowledge to be a coach very quickly. As a safety, he is more than accustomed to setting the defense pre-snap. As the only returning captain from the tumultuous 2019 season, Antoine has experience when things are not going according to plan. 
"Malik's knowledge of the game is unbelievable," Linebacker Jordan Fox said. "Being a safety, making those calls every single play. Him as a leader, his vocal tone, the way that he demands us and gets us in the right spot."
From all of the film-watching sessions over Zoom, and Antoine's voice, the secondary was ahead of schedule. On the first day of practices, he mentioned that he was hearing his teammates echo calls, a testament to the communication that Antoine has fostered. On top of that, calls were being made that were not being made at the same point in last year's training camp, which points to how seriously everyone took the offseason classroom work, but also the impact of Antoine's presence. 
"I love talking ball," Antoine said. "I love teaching young guys."
Davis Mills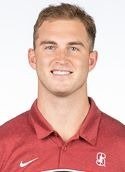 "I like to keep this cool, calm, collected demeanor about me when I'm playing football," encapsulates Mills' mentality perfectly. "But there are definitely times in the game where you need to step up and remind the offense, the defense 'this is a key part of the game, we really need to convert this long third down or we got to put together a long drive and go down and score.'"
The statuesque Mills is at the core of everything Stanford needs to do to be successful this season. He is a lead by example type of player. Offensive coordinator Tavita Pritchard joked that he has to remind Mills to show more emotion and fire.  
Drew Dalman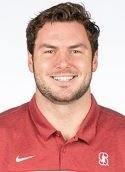 Late last season, when the year was beyond lost, David Shaw began to throw his weight behind Dalman. The senior center is a natural leader who held an ever-changing offensive line together but also appeared in front of the media talking about his hope for a 2020 season after tough losses to Cal and Notre Dame. 
"Last year we were really dissatisfied with the result," Dalman said. "It always helps to have that extra motivation."
Dalman also mentioned the number of young players that got experience, with 20 freshmen playing in a game and 12 burning their redshirt, especially on the line where four different freshmen started. 
Thomas Booker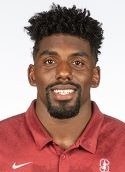 The only junior captain, Booker will anchor a defensive line that has a lot of questions to answer. The quote that stood out to me concerns his willingness to work, which is so visible on the field.
"We knew at some point we would be playing, it was just a matter of when," Booker said. "It wasn't a time for us to take our foot off the gas and stop learning." 
Booker also talked about how departures and the lack of entrenched experience on the line alongside him have not changed his sense of urgency. He expects to have to win his job each week and for his teammates to do the same. 
Connor Wedington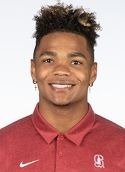 "The wide receiver group is something a lot of people have their eye on," Wedington said. "They have high expectations for us, we have high expectations for ourselves and we definitely think we'll meet those expectations."
Wedington, along with Simi Fehoko, Osiris St. Brown, and Michael Wilson may be the most talented group of receivers Stanford has seen in a long time, if ever. Meeting that with excitement instead of fear is why Wedington is a captain and why this group could be poised to take off. Legacy, which Wedington touched on, will be talked about in years to come for what these receivers do this year with balls thrown by Mills. His understanding that legacy comes down to what the team is able to accomplish in training camp is why I think those goals will be reached. 
Jet Toner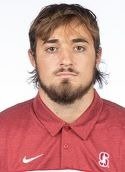 This discussion is really about playing through a pandemic season. Toner, coming back from a serious injury, is more prepared than anyone. In practice, teammates heckle him as he attempts to take the kicks that will determine the number of laps for the next day's training session. In games, opposing coaches and fans do much worse. In a world with no thunderous noise as fans desperately try to will their way to a missed game winning field goal, where does that leave the kicker?
Not to overstate it, because special teams coach Pete Alamar will say he would be the same if he grew up in Albuquerque, but Toner was raised in Hawaii and his unphased approach leaves the impression of an "island vibe" as Foster Sarell called it last year, a week after Toner nailed a game-winning field goal to beat Oregon State. Toner is now the elder statesman in a very talented room of specialists and has already begun to pass on his knowledge to the next generation.
"The biggest thing is experience," Toner said. "In a camp like this where it's really condensed and there's not a lot of time for the freshmen or the younger guys to learn, the biggest thing I can do is to help them get a jumpstart on the small things."
You can watch Rice's Devil Dash Sports Talk Show on Dash Sports TV, and read his other sports stories and columns at Cronkite Sports.

---
—More from Daniel Martinez-Krams—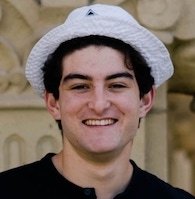 Latest posts by Daniel Martinez-Krams
(see all)