Posted on September 29, 2020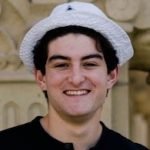 By Daniel Martinez-Krams of Dash Sports TV for SuperWest Sports
Stanford will be playing football in this unusual year with an even more unusual slate of five divisional games. 
When the Pac-10 became the Pac-12 and realigned into two divisions, North and South, the California schools were unceremoniously split up. That meant Stanford would be in a division apart from the Southern California schools.
Many, including myself, were worried that the California schools would no longer play each other each year, in what would honestly be a college football tragedy of historic proportions.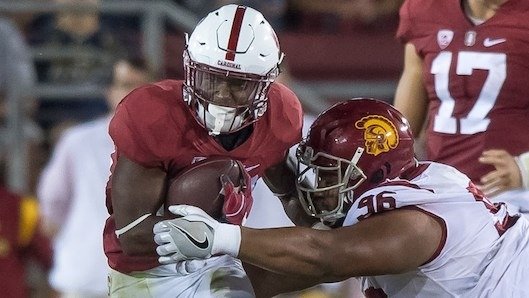 The Pac-12, though, did the right thing, scheduling each of the California schools to play each other every year, despite not being in the same division. That allowed a tradition that first started in 1928, paused in 1942-45 for World War II, and continued into the 21st century, to live on. 
To former Cal head coach Sonny Dykes, it famously "doesn't make any sense." Outside of Dykes, and to most all California natives, the tradition is everything that makes college football great.  

This unusual 2020 season, however, Stanford will be scheduled to play at most either USC or UCLA. Each team will play only one opponent outside of its division—besides a seventh game based on the final standing—simply not leaving enough room for Stanford to play both LA schools.
The only circumstance in which Stanford could play both is scheduling one as the sixth game and lucking into the other for the seventh game crossover, which seems unlikely. 
So with the 2011 realignment into the North and South divisions dictating that Stanford will play Oregon State and Washington State, I started thinking about what matchups are actually meaningful in the Pac-12. Outside of Cal, who are Stanford's real conference rivals?
Topping the list is USC. Although Stanford has been dominated in the all-time series 33-63-3, the recent history is much closer.
Since 1999, Stanford has gone 12-11. That period includes the "greatest game" in Stanford history, a 24-23 win despite being a 41-point underdog. That contest probably ranks as the highlight of current offensive coordinator and former Stanford quarterback Tavita Pritchard's career, who had never started, and threw just three passes for the Cardinal before being thrust into the role. 
On a more real note: The only two private schools in the conference hold serious animosity.

Professors make jokes about Cal, but there's a good chance they also did their undergraduate or graduate studies there. While USC has other more storied rivalries, the one with Stanford is the oldest, and that will never change. There have been fantastic games going both ways in this matchup and many students will claim that USC is more of a rival than Cal.
Stanford loves to punch above its weight in football, supporting a nationally relevant team each year despite an undergraduate population of 7,000. Against Cal, Stanford is 64-47-11 all time and has won nine of the past 10. The fact that USC has been better throughout the history of their matchups aids the rivalry. 

Admittedly, I am swayed by recent memory, but Stanford vs. Oregon has become must-see national TV. Picked for ESPN's College GameDay twice—the true marker for a big game—the matchup has not failed to disappoint. In 2011, Oregon came out on top, 53-30, after GameDay took over the sunken lawn area on campus known as "the Oval."
In 2018, during my first weekend at Stanford, the Cardinal pulled off a miracle in Eugene to stay undefeated. 
At 5-5 over the last ten meetings, the game has seemingly decided the North champion every year. Stanford and Oregon is a top notch rivalry, with one of the two schools representing the North in seven of the nine Pac-12 championship games.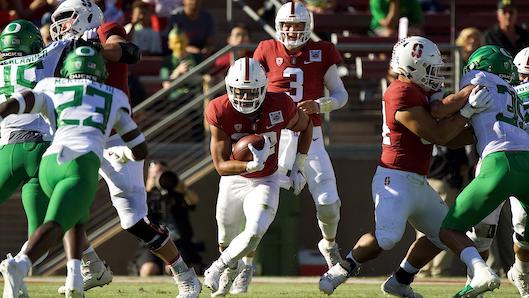 The history is there as well. The series dates to the turn of the 20th century, with Stanford maintaining a 49-33-1 grasp on the all-time record. 
Next on the list is Washington. The all-time series is currently tied at 43-43-4 and dates back to 1893. Outside of Cal, it is Stanford's longest rivalry. Both teams have won 10 games in a row and lost 10 games in a row in the series.

There is parity, which Larry Scott loves, but also plenty of great finishes. Just last year, Stanford upset then-ranked Washington with a third-string quarterback handing off to a fifth-year running back nine straight times to ice the game. What Stanford fan doesn't love that?
Over the last 10 games against the Huskies, Stanford has gone 7-3. In the 10 before that, Washington won 6 times. While this is certainly a nontraditional choice, the games have been so close, and so meaningful recently, that the history is hard to ignore. Seeing these two teams face off every year in the North is a treat. 
Here is where the minutiae of this season is really disappointing. Of these top five rivalries, two are outside of Stanford's division. UCLA won for the first time in 12 tries last year, meaning this can officially be considered a rivalry again.

As Stanford started to actually play in the Rose Bowl game in 2013, 2014, and 2016, going down to beat UCLA once every other year became less of a specialty item. But for a long time, with Stanford playing in The Granddaddy of Them All just once between 1973 and 2012, the regular season meeting in Pasadena was Stanford's only opportunity to play in that stadium.
The matchup in 2020 was supposed to be the 92nd all-time meeting, played in the Rose Bowl, and a chance for redemption after a Pac-12 After Dark meltdown with a third-string quarterback. Instead, there are no guarantees it will even happen. 
You can watch Martinez-Krams' related Cardinal Dash Sports Talk Show on Dash Sports TV, and read his other sports articles at the Stanford Daily.

---
—More from Daniel Martinez-Krams—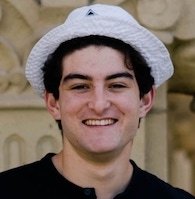 Latest posts by Daniel Martinez-Krams
(see all)