Posted on September 17, 2020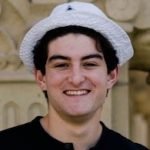 By Daniel Martinez-Krams of Dash Sports TV for SuperWest Sports
College football returned over the weekend in a big way. You may have been excited for it. You may have been disappointed Notre Dame won. You may have watched every game. 
Here's how I felt: Concerned. 
There should not have been any games played last weekend.

Football is amazing, inspiring, engaging, but it is not worth risking the long-term health of unpaid college-aged adults. What the "We Want to Play" narrative missed is that the NCAA has never followed what the athletes want. They have insisted for years that they—and they alone—can protect the players' best interests.
Somehow, now, if the 18-year-old wants to play, no one should get in their way.
But that still isn't the reason I did not watch. Unlike every other sporting body that is playing right now, NCAA football is a burden on the communities in which it is being played.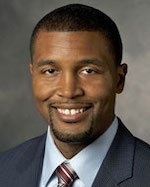 Last week, Dr. Leroy Sims gave a talk called "Medicine in the Bubble – The NBA and COVID-19" hosted by the Stanford Medicine Alumni Association. From the bubble in Orlando, Sims, the Vice President & Medical Director of the NBA, gave a thorough overview of the situation in Walt Disney World.
Dr. Sims spoke about how one of the primary concerns when setting up the NBA bubble was the impact on the community. The league did not want to play games unless they knew they would not be having a negative effect on the people around them. So, the NBA took enormous steps to acquire testing for the community in their home markets, and to provide testing for the Orlando area once they entered the bubble. 
Overall, the NBA bubble is not a burden on the community.
That is not at all the case for college football. In South Bend, Indiana, the return of football is a false suggestion that everything is back to normal. It encourages parties, lack of social or physical distancing, and it encourages travel of disease. Broadly speaking, having entire college football programs travel each week is inevitably going to introduce new cases. 

Where the NBA has an elaborate plan with daily testing, Disney MagicBands, kinexon, Oura, pulse oximeter and thermometer for every athlete, the NCAA has done nothing. Professional basketball has its own on-site medical services and a clear corridor process for off campus services.
When Dr. Sims talked to James Harden, Russell Westbrook, Brook and Robin Lopez and told them that they have to have his back by following protocols, they were able to listen. College football players are not in a bubble built on compliance. 
Numerous people on the webinar, including myself, asked Dr. Sims about the potential for a college season. The former Stanford team physician talked about the need for the NCAA to develop their plan to make sure games can be played safely. 
There was no plan, but games were played anyway. 
There is no universal echocardiogram policy, green/yellow credential system or mental health services for players who are forced to quarantine. Instead, there are many leagues playing football, exposing cities to COVID-19, and generally flaunting the idea that the virus is not harmful. 

I have seen the takes that the Pac-12 and Big Ten are falling behind. It would be great to show recruits game tape. It would be great to show recruits that the Conference is so organized that Larry Scott came up with a procedure, consulted experts, and can minimize risk. 
But the Pac-12 did not come up with a plan, and neither did any other conference. If I am a recruit, looking around, I want to choose to play for a head coach, for a conference and with teammates that will put my best interest before monetary interests.
Head coach David Shaw went on Mike Greenberg's show and discussed how his players felt "gratitude" for the decision. Shaw and the Pac-12 followed the advice of doctors. 
In sports medicine, the general outline when evaluating an injured athlete is not to ask how much does this player mean to the outcome of the game, but to ask how much does this game mean to the player. For this situation, it is not one player but an entire sport. It would be ludicrous to say that college football means more to the players, coaches and administrators than their own health and the health of their fans. 

Stanford fans can be disappointed that college football returned and Stanford is not playing. They can make doomsday predictions about the last string of relevance for the Conference.
And then they can express the exact same gratitude as Shaw's locker room that their actions are not leading to unnecessary death.
You can watch Martinez-Krams' related Cardinal Dash Sports Talk Show on Dash Sports TV, and read his other sports articles at the Stanford Daily.
---
—More from Daniel Martinez-Krams—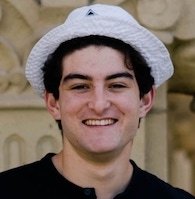 Latest posts by Daniel Martinez-Krams
(see all)