Posted on February 2, 2023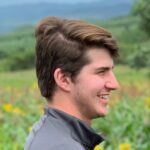 By Rowan Kent, SuperWest Sports
W
hile growing up in Washington, I've had a few sports truths to lean on as a fan.
The Sonics should have never left, the Legion of Boom is one of the best NFL defenses of all time, and the Gonzaga Bulldogs run roughshod through their cushy conference schedule before the NCAA tournament.
In the 23 years since Mark Few became Gonzaga's head coach, the Zags have won the WCC Tournament 18 times and have been regular season champions 21 times.
That's an unimpeachable mark of how good Few's teams have been, even in the face of outside criticism about the quality of the WCC.
In most years, the Bulldogs bowl their way through the regular season, losing only a few games, and make their way into March Madness as a highly-seeded contender.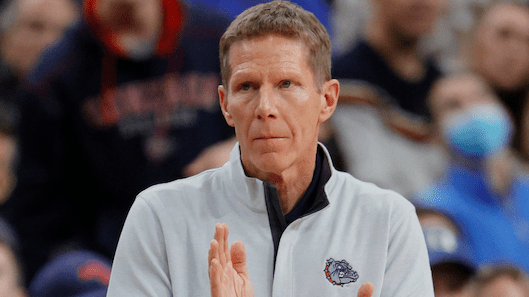 Like most things in the NCAA this season, that hasn't gone according to plan.
The spree of Top 25 upsets and shock results haven't spared Gonzaga, as they lost to Loyola Marymount for the first time since Mark Few was an assistant coach.
With other sketchy results leading up to the monumental upset, it's worth asking whether this is the worst conference performance we've seen from the modern iteration of the team that Few has built in Spokane.
On the surface, it doesn't look too bad: Gonzaga's only WCC loss is against the Lions, giving them ample time to reclaim their perch on the top spot.
They have a 13.5-point margin of victory in their conference wins as well, which suggests easy sledding, but that's been propped up mostly by a 40-point demolition of 6th-ranked Portland and a 23-point drubbing of winless-in-the-conference Pepperdine.
Take those wins away and the Bulldogs only have a 4.8-point margin of victory.
They needed a late Julian Strawther shot to beat BYU, a Rasir Bolton putback to top San Francisco, and a Nolan Hickman three to take the lead over Santa Clara with less than two minutes left in the game.
None of that screams contender as many assumed from the Zags' high-ranking preseason NCAA rankings.
It's a bit jarring on the eyes to watch the team struggle in this manner when so many of their players are having "breakout" seasons.
Timme has taken on a larger scoring load than last year and is averaging a career-high in points, rebounds, assists, blocks, and steals, all on better shooting than last year.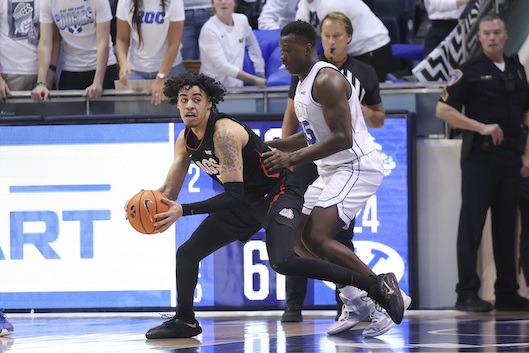 Julian Strawther has embraced his role as the second banana, validating his NBA hype. Even Nolan Hickman, who looked lost for most of last season, has safely settled into the starting point guard role for Gonzaga, although he's no Andrew Nembhard.
If the individuals themselves play well, what's led to the drop? It's certainly not the offense, which is again scoring the most points in the country.
The defense has been a bigger barrier, as the Zags have crumpled down to the 165th best Defensive Rating in the country.
Chet Holmgren's departure explains the sharp decline, but that raises another latent issue: Gonzaga simply might not have as many future pros as they usually do.
When making a list of probable pro players in the WCC, you could make the case that Pepperdine's trio of Maxwell Lewis, Houston Mallete, and Jevon Porter, alongside Santa Clara's Brandin Podziemski, are all better pro prospects than anyone on Gonzaga outside of Julian Strawther.
The lack of pro players isn't a death knell for a good college team, as the Zags are still chock full of players like Malachi Smith, Rasir Bolton, and Anton Watson, all of whom make a tangible positive difference for the team.
But it's also telling that the Zags might not even be the best college team in their conference this year.
Per BartTorvik, a reliable repository of college basketball advanced stats, Saint Mary's is the crown jewel of the WCC this year.
They're the 4th-overall ranked team by BT's metrics, mostly due to their stingy 3rd-ranked adjusted defensive efficiency. They hound teams into turnovers, control the defensive glass, and make life miserable for players trying to score inside the arc.
Like Gonzaga, the Gaels return some upperclassmen talent like Mitchell Saxon, Alex Ducas, and Logan Johnson, who made it to March Madness last year as an at-large team.
They've bolstered their scoring punch with freshman guard Aidan Mahaney, who leads the team in scoring and ranks 11th out of all freshmen in the country in scoring.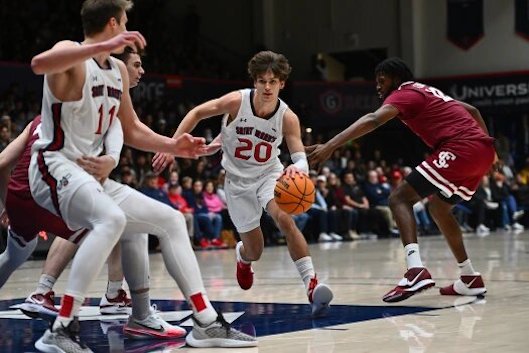 There's still ample time for the Zags to make this column moot, however, as they have two bouts with Saint Mary's coming up this season.
If they win those, it would take a disaster not to win the WCC regular season and put themselves in the driver's seat for the tournament title.
That's not to say that beating the Gaels will be easy, however: Gonzaga will have to hope that their conference success in the clutch will continue, given Saint Mary's defense will likely dull their audacious offense.
They'll be going up against a team with better continuity, which won't make anything easy.
Although the beginning has been a bit bleak, it's ultimately still up to the Bulldogs to what they want to make of this season. If they want to overcome their talent and roster construction issues, the chance is there.
If they continue to play as they do now, however, they could be looking at their first season since the injury-plagued 2015-2016 year and arguably their worst performance in the WCC in at least the past decade.
---
—More from Rowan Kent—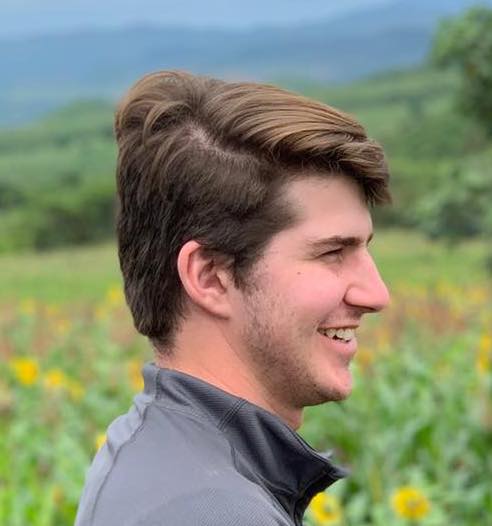 Latest posts by Rowan Kent
(see all)