Posted on June 21, 2023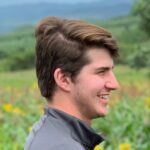 By Rowan Kent, SuperWest Sports
A
s we sit on the cusp of the 2023 NBA Draft, it's time to dig into what each individual Western Conference team might actually want.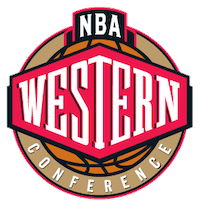 While there's a consensus big board or 10 that has certain players in different places, the needs and positional vacancies of each respective team will ultimately determine who they select.
For teams such as the Denver Nuggets, Phoenix Suns, and Los Angeles Lakers, the focus will be more on pro-ready rookies who can step into a rotation tomorrow and contribute to winning basketball.
For the Houston Rockets, San Antonio Spurs, and Utah Jazz, the hope will be that a high-upside young player is available to select at each of their slots.
Here are the team needs of all 15 teams in the NBA's western conference, complete with roster evaluations and possible prospects that they could target with their highest draft pick.
Dallas Mavericks: Defensive Wing/Big
A
fter swinging a deadline deal for Kyrie Irving, the Mavericks hoped to be contending for a title as soon as this past year. Instead, the team's defense and depth cratered and Dallas found itself far away from its title hopes.

They'll need to improve on their defense, as the team ranked only 25th in defensive rating in the NBA.
Luckily, the team is armed with the tenth pick to do so. There are a handful of good wings, forwards, and bigs that the Mavericks could select, and ultimately, it's up to which of these slots they'd like to fill for the selection.
They could go with UCF's Taylor Hendricks to add weakside shot-blocking as a power forward, a long and rangy wing defender in Metropolitans 92's Bilal Coulibaly, or a fearsome rim anchor in Duke's Dereck Lively II.
With this high pick, it'll be hard for the Mavericks to mess this up.
Houston Rockets: Point Guard/Wing
T
he Rockets were a mess all season, suffering from a lack of discipline on both sides of the ball.

They had a lackadaisical approach on offense despite their young core being more offensively inclined and couldn't string together many good possessions on defense to stymie the tide of three-pointers and dunks from opponents.
While it's impossible to fix both of those issues with one player, the Rockets will be looking for a star guard or wing with their top-four pick.
If they want a lead guard, they could swing for the uber-athletic Overtime Elite's Amen Thompson or trade up for the prototypical G-League Ignite's Scoot Henderson.
If they prefer a wing, they'll likely have their choice of dynamite dunker Cam Whitmore from Villanova, defensive dynamo Jarace Walker out of Houston, or boom-or-bust Ausar Thompson from Overtime Elite to shore up that spot on their roster.
Memphis Grizzlies: 3-and-D Wing
W
hile the Grizzlies will have to weather the storm without Ja Morant for the first chunk of the season, they can feel comfortable with a number of spots in their starting lineup already being filled.

With the impending departure of Dillon Brooks, however, the one place in the lineup that still needs depth is at small forward.
With their late first-round pick, the Grizzlies can go for a jack-of-all-trades offensive player like Colby Jones out of Xavier or sharpshooting forward Julian Strawther from Gonzaga.
Either one of them could help out the team's deep shooting, as Memphis was 23rd in the NBA in three-point percentage last season.
New Orleans Pelicans: Defensive Guard/Big
A
t one point this past season, the Pelicans were sitting pretty in first in the western conference behind a dominant season from Zion Williamson backed up by a great second-star showing from Brandon Ingram.

Both players got injured as the season wore on and the Pelicans ended up in the lottery.
While there are rumors that they may want to move up in the draft, New Orleans could help their 20th-ranked offensive rating by selecting a versatile guard like Kobe Bufkin out of Michigan or a sturdy defensive stopper like Cason Wallace from Kentucky.
Either player could fill their hole at point guard and help juice their offense and defense next season.
San Antonio Spurs: Bigs
T
he Spurs suffered through one of their worst seasons last year but were rewarded for their struggles with the selection of the century.

After a year where they were either worst or second-worst on defense and offense, the team will need to add an impact big with their draft selections.
They'll obviously take Victor Wembanyama with the top pick, as he both fills their roster vacancies but also has superstar upside.
There's simply never been a player with Wembanyama's reach, length, tools, ball-handling, shot-blocking instincts, and upside in the history of the NBA draft, all of which is exactly what the Spurs need to improve as soon as next year.
Denver Nuggets: Bench Contributors
F
or the Nuggets, the season couldn't have gone any better, as they finished first in the west and dominated during the NBA playoffs with a 16-4 record on the way to the franchise's first title.

Even while they were competing in the Finals, however, their general manager Calvin Booth had his eye on the future, as he swung a trade for some immediate draft capital.
Booth's trade for the 37th pick gives the Nuggets that selection and the 40th pick.
Both of those slots should go to ready-made role-player prospects who can fill out Denver's thin bench next year with Bruce Brown's imminent departure.
Look for players like TCU's Mike Miles Jr., Connecticut's Andre Jackson Jr., or Indiana's Trayce Jackson-Davis to be in play at these selections.
Minnesota Timberwolves: Bench Offense
D
espite the high expectations that the Timberwolves brought into the season, the team struggled through an injury to Karl-Anthony Towns and never got going.

They made the playoffs as the eighth seed, but the pairing of Rudy Gobert and Towns overshadowed the star turn that Anthony Edwards made by the end of the season.
The team will need to upgrade their offense to get into title contention, which only ranked 23rd in offensive rating this year. They only have one pick at #53, but there should be a few offensively-gifted players to target.
Look for the team to target Julian Phillips out of Tennessee for his high upside, Princeton's Tosan Evbuomwan for his versatile play at forward, or Landers Nolley II from Cincinnati to juice their offense.
Portland Trail Blazers: Wing or Power Forward
I
n a cruel twist of fate, Damian Lillard has arguably the best season of his career while the Trail Blazers floundered.

The team was again a bottom feeder on defense, ranking 28th in defensive rating, and couldn't support Lillard's offensive brilliance with any sort of a defensive backbone, which landed them in the lottery.
Luckily, a few fortunate bounces gave the team the third pick. Although it's likely that they'll move out of the selection, there are a few players they could target to get better immediately if they stay there.
Alabama's Brandon Miller would fit perfectly at the wing on offense, while Houston's Jarace Walker or Villanova's Cam Whitmore could give them more of a balance combo-forward look.
Oklahoma City Thunder: Power forward
D
espite a midseason stretch where the Thunder was dominant on defense and were getting all-NBA performances from Shai Gilgeous-Alexander, Oklahoma City missed out on the playoffs after losing in the play-in games.

They'll want to improve their rebounding to get back to the playoffs, as the team was just 25th in rebounding percentage.
With the twelfth pick, the Thunder are in a great position to let the draft board fall as it may and take a player that fits what they need.
If UCF's two-way power forward Taylor Hendricks falls to them, they'd be ecstatic.
If not, a player like Dereck Lively II out of Duke or Leonard Miller from the G-League Ignite could fill that rebounding hole and give Oklahoma City some much-needed size.
Utah Jazz: Guards/Wings
F
or a time, it looked like everyone had been wrong about the Jazz.

They were playing a scrappy, fun brand of basketball behind Lauri Markkanen, who had a breakout season and ended up winning the most improved player award.
Sadly, the team tailed off towards the end of the season and ended up with the ninth pick.
If they want to improve, they'll want to shore up their defense which ranked 23rd in the league, and their point guard position, as the Jazz were just 25th in assist-to-turnover ratio last season.
Either Cason Wallace, a defensive pest out of Kentucky, or Anthony Black, a cerebral defender with great positional size, would be perfect fits for what Utah needs at point guard for the future.
Golden State Warriors: Backup Point Guard/Power Forward
A
number of different factors led to the Warriors dropping out of the championship picture this past season.

Jordan Poole regressed as a scorer, Draymond Green's preseason punch disrupted the team's chemistry, and Andrew Wiggins missed a lot of time with a family emergency during the regular season.
With their mid-first-round pick, the Warriors need to find a player who can help improve their offense, as they were the worst team in the league at turning the ball over.
A heady point guard like Indiana's Jalen Hood-Schifino or a sniper from deep like Connecticut's Jordan Hawkins would both bring a pop of scoring off of the bench without playing a high-turnover brand of basketball in The Bay Area.
Los Angeles Clippers: Point Guard
I
f the idea that the Clippers would've contended for a title but couldn't stay healthy is one you've heard before, it's because it was the same story this year as in the past few years.

While Kawhi Leonard came back and eventually rounded into form, Paul George was hit with the injury bug, which hurt the team's playoff run.
Although they found a bit of a spark with Russell Westbrook, the Clippers still need a point guard who can score and distribute to get their offense humming.
A player like Houston's Marcus Sasser, who is a great defender and pull-up shooter, could help them out, alongside a streaky scorer with high upside like North Carolina State's Terquavion Smith.
Los Angeles Lakers: Shooters
H
ad they not run into the buzzsaw that was the Nugget's offense, the Los Angeles Lakers might have made just as impressive of a Cinderella run to the NBA Finals as the Miami Heat.

The team gelled at the right time behind Anthony Davis and Lebron James and their outlook for next year should be title or bust.
With that in mind, the team definitely needs to target shooters to improve upon their 25th-ranked three-point percentage.
Connecticut's Jordan Hawkins would be a massive boon at shooting guard, while Iowa's Kris Murray could give them an extra offensive spark at forward.
If they wanted to go off of the beaten path, Santa Clara's Brandin Podziemski could be a great long-term fit on the wing due to his size, rebounding, and shooting touch.
Phoenix Suns: Bench Guards/Wings/Bigs
I
n a lot of ways, the hard parts are out of the way for the Phoenix Suns.

They swung a midseason move for Kevin Durant, and have Devin Booker entering his prime, and are pushing the Denver Nuggets more than any other team in the playoffs.
They also have a new coach in Frank Vogel who can improve on their defensive identity. All that's left is to fill in the bench for the team, whether that's at guard, forward, or center.
They only have the 52nd pick to do so, but at that slot, the team could draft burly big man Adama Sanogo out of Connecticut, stocky forward Kobe Brown out of Missouri, or sharpshooter Seth Lundy from Pennsylvania State, all of whom could play major minutes for Phoenix next year off of the bench.
Sacramento Kings: Defensive Wings/Bigs
F
or the first time in forever, the Sacramento Kings were good again, but not just good. The team finished third in the western conference behind a scalding offense, which was both highly efficient and fun to watch.

To take the next step to championship contention, the Kings will have to improve upon their 24th-ranked defensive rating.
Luckily, the team also picks at No. 24, which gives them a lot of great options to choose from.
They could target Noah Clowney out of Alabama to give them a better rim protector at power forward or Jordan Walsh out of Arkansas due to his athletic profile and dogged defense.
Or they could take a swing on Rayan Rupert, who played for the New Zealand Breakers and showed the defensive chops to stick in the NBA even though he is young and has a lot of room to grow.
---
—More from Rowan Kent—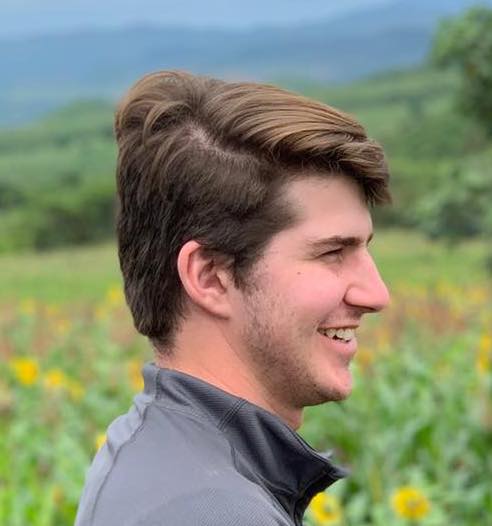 Latest posts by Rowan Kent
(see all)