Posted on June 20, 2023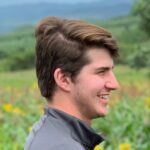 By Rowan Kent, SuperWest Sports
W
ith the NBA Finals behind us, and the Denver Nuggets crowned as first-time champions after 47 years in the NBA, the league's focus has shifted to the 2023 NBA draft.

The chance for all 30 teams to draft an exciting new rookie or three is a popular event that draws in fans and talent evaluators alike.
Most years, the Pac-12, Mountain West, and West Coast Conference are all well represented. Pac-12 players get taken just about every year in the First Round, but both of the other conferences are represented well as well.
A player from a Mountain West team has gotten drafted in the first round three of the last five drafts, alongside a player getting drafted overall all five of the last five years.
Meanwhile, six WCC players have been drafted in the lottery over the past four drafts.
So while it's understandable that the Pac-12 continues to churn out NBA talent, neither the Mountain West nor the WCC should be ignored, especially during this draft cycle.
Here are the top prospects from each of the conferences in 2023.
Thinner Mountain West Class than Usual
I
t's a bit of a shocking scene for there to be just one potential NBA prospect from the Mountain West.

But due to a natural ebb and flow of talent mixed with the presence of the transfer portal, a number of players that could've entered the 2023 draft chose not to do so.
Isaiah Stevens of Colorado State waffled on the draft before returning to campus. So too did Lamont Butler, Jadeon LeDee, and Keshad Johnson from San Diego State.
All three Aztecs considered riding the high of their deep March Madness run into the NBA, but all three returned to college, although Johnson transferred to play at Arizona.
That leaves one player from the Conference who both kept his name in the running and has a chance to make an NBA roster, whether as a draft pick or priority free agent.
And that would be Omari Moore, the fearless guard from San Jose State, who's already had various workouts for NBA teams in the pre-draft process.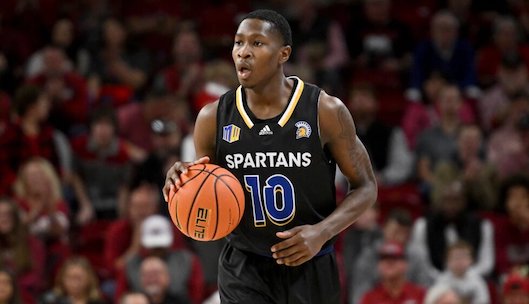 Moore was the 2023 Mountain West player of the year and made the first team in the conference. He topped 17 points per game and buttressed his talented scoring with almost five rebounds and assists per contest as well.
As a 6-foot-6 guard who can pressure the rim, hit enough of his shots from deep, and play within the flow of an offense, Moore has a clear floor to his game.
While his age and lack of elite qualities keep him from First-Round contention, it's looking more likely that a team will fall in love with his mature blend of skills and either take him in the second or sign him to a priority UDFA deal as soon as the draft ends.
WCC Boasts the Most Top-End Talent
F
or a while, almost all of the highly drafted players that came out of the WCC were Zags, but that has started to change.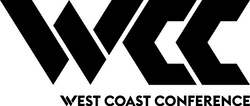 With Jalen Williams going twelfth overall last year to the Oklahoma City Thunder, the balance has started to shift, as more and more talented players are coming to the WCC and flashing their NBA draft potential.
Of the Gonzaga Bulldogs that could be drafted, there are two that stand out.
Drew Timme's career in Spokane is unquestionable in its greatness, as he pirouetted and slithered his way to 2,307 career points, but his NBA outlook is murky.
As a ground-bound center who can't guard any NBA actions right now, Timme's ceiling is limited and he will likely be a Second-Round selection at best this year.
The more enticing player is Julian Strawther, who has been hitting the pre-draft workout scene with force.
With real size on the wing and a 40.8 percent clip from three this year, Strawther is exactly the archetype of a wing that NBA teams are craving.
Strawther's range is all the way from the late first to the middle of the second round, but he should assuredly hear his name called on draft night.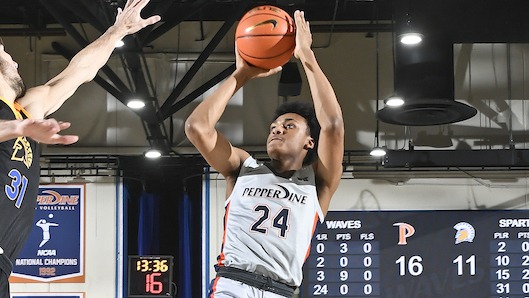 Two other WCC players, however, have a chance to hear their names called higher than either Zag. The first is Brandin Podziemski, who transferred in from Illinois and snatched the reigns that Jalen Williams left him.
Podziemski was a talented scorer, rebounder, and shooter, and has played himself into First-Round contention with his size and offensive output.
Pepperdine's Maxwell Lewis is the only player from the WCC who could sniff the lottery, even though that's unlikely at this juncture.
For all of the prodigious offense that he showed with the Waves, there were some concerns with his shot selection and defense.
Regardless, Lewis's size, shooting, and creative abilities are too great not to have in the First Round and he should go somewhere in the teens or twenties of the NBA draft.
A handful of Intriguing Pac-12 Prospects
O
ver the past ten NBA drafts, the Pac-12 has averaged 7.8 players drafted per year, alongside a player being drafted from the conference
in the lottery
eight out of the past ten drafts.

While some years see double digits of players drafted, this is looking to be one of the more down years on average for the conference.
That's due to the fact that there isn't a surefire First-Round talent in the 2023 draft class and definitely not a player who could sniff the lottery.
Instead, the Pac-12 is likely to be well-represented at the end of the first round and into the second, where a number of talented but flawed players should be selected.
A trio of UCLA Bruins leads the charge, as Jaime Jaquez Jr., Jaylen Clark, and Amari Bailey kept their names in the draft.
Jaquez Jr., with his old-fashioned scoring arsenal and better-than-expected athletic measurements, is the player most likely to be drafted in the First Round, but both Clark and Bailey should get drafted just a bit later.
Clark would've likely figured higher in the draft order, but his late Achilles injury has dampened his draft stock.
For Amari Bailey, his late close to the season scoring the basketball was enough to convince scouts and teams that his average regular season was more of an aberration than a sign of what was to come.
Outside of the three Bruins, the player with the next best shot of being selected is Mouhamed Gueye from Washington State.
As a tall, athletic big man who averaged fourteen points a game, Gueye has the style and production that NBA teams want out of their big men.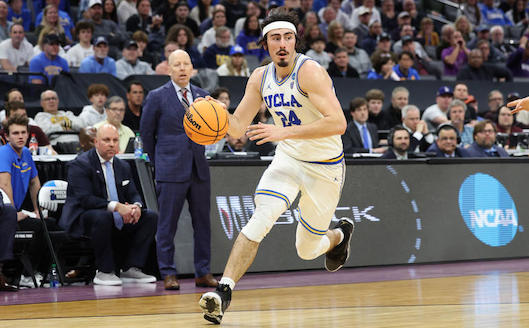 He'll likely go in the Second Round, but there, he'll make a team quite happy with his length and ability to score the ball.
That leaves a smattering of players who either could get selected late in the second or will factor heavily into NBA summer league rosters.
Oregon's Will Richardson is still a solid guard who can handle the ball or play off of it, but he'll need to flash an elite skill this summer to stick.
Same for Drew Peterson of USC, who can score the ball well and has great positional size, but is old for the class and might not have enough athleticism to stay in the league.
The most interesting late-round prospect might be Azuolas Tubelis, a former Arizona Wildcat who was a consensus All-American and dominated the Pac-12.
He's a bit slow and limited as a defender, but Tubelis's offense inside and outside of the arc is likely enough to entice an NBA team to draft him late or make him a priority signing from the undrafted pool.
He'll need to scrap and fight his way to stay onto an NBA roster, but Tubelis has the talent and drive to do so.
---
—More from Rowan Kent—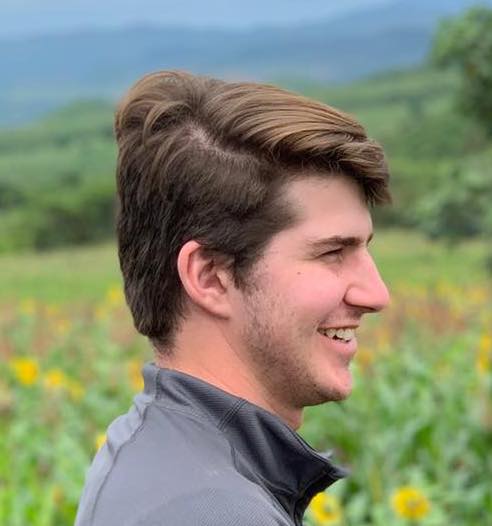 Latest posts by Rowan Kent
(see all)