Posted on February 23, 2023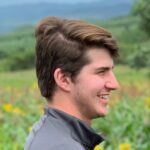 By Rowan Kent, SuperWest Sports
W
hat do the Zags need to change in their rematch with Saint Mary's on Saturday?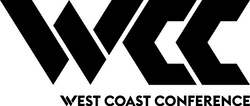 With just a few weeks until Selection Sunday, Gonzaga finds itself on solid ground. They're No. 12 in both the AP and College Coaches Poll, sitting above Saint Mary's in both.
As of Joe Lunardi's latest ESPN Bracketology, the Zags are in line for a four-seed in the NCAA Tournament, which would speak to how good of a season they've had so far.
Although this season is a step down from the past period of contention for the team, Gonzaga has survived a handful of mid-season bumps.

Their biggest bump, outside of a shock loss to LMU, was losing in overtime to Saint Mary's earlier in February.
It was a close game throughout, with Gonzaga holding the lead for most of the game, but the end result was a loss in OT, coupled with a loss of the pole position in the WCC rankings.
There were several reasons for the defeat, but in this column, I'm not going to focus on any of the usual excuses, such as, "if they just shot better."
Instead, having taken a deep dive into the film, I'm going to point out a few key changes the Zags and Mark Few could make to turn a close game like the last one into a blowout this week.
Anyone but Hickman should initiate the offense
T
his isn't a knock on Nolan Hickman; without him, Gonzaga's offense would be a mess. He's made some great strides to become a legitimate starting point guard and still has a lot of room to grow.
Against Saint Mary's, however, Hickman looked like he was running through the mud.
He wasn't able to consistently use his dribble to get around any perimeter defenders whether to score or to dish to other players, which junked up a number of different sets for the team.
In contrast, Rasir Bolton and Malachi Smith had much more success attacking Saint Mary's defense.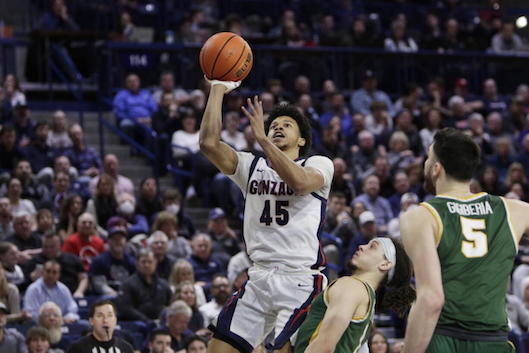 Granted, each of them initiated most of their possessions off of the catch or by running off a screen, but given how well those plays worked, why shouldn't the Zags hammer them until Randy Bennett makes an adjustment to stop them?
It's not a surprise to hear that Drew Timme was unstoppable, as that's been the story he's written all season, but this may be a matchup where he should impose his will even more than usual.
Timme scored 23 points, got to the line nine times, and looked too quick and decisive for any of the Gaels to have a chance of stopping him.
The main offensive takeaway for me after watching the game was that if the Zags had run their offense through Bolton, Smith, and Timme, they likely would've won or at least shoved Saint Mary's out of its comfort zone.
If Gonzaga is looking for a place to start with its game plan, it should be pressing this advantage as hard as it can.
Gonzaga can't lose the rebound battle again
T
his wasn't the largest issue I saw when watching the game tape, but it certainly stuck out like a sore thumb given the matchup.
Mitchell Saxen was the Gaels' only player taller than 6-foot-8 to play more than five minutes in the game.
In comparison, the Zags had Timme, Ben Gregg, and two players in Julian Strawther and Anton Watson who have great positional size.
That's what made it so surprising that, at one point, Saint Mary's had eight offensive rebounds to none for the Zags.
That eight-board advantage bore out throughout the rest of the game and served as a stark reminder of what the team didn't do that could have helped them get the win.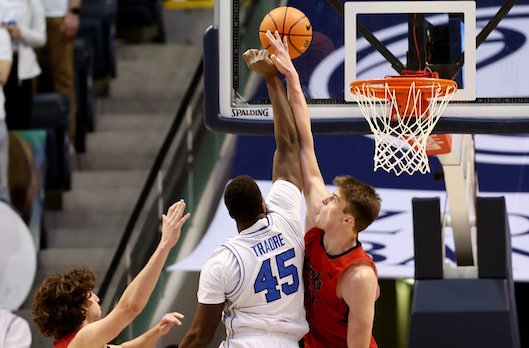 Too often, the Gaels worked to gang rebound, crashing multiple bodies into the paint on both ends of the floor to win the possession battle. It helped them set the pace they wanted, giving them more chances to impose their will on the game.
If Gonzaga wants to flip the script next time, they'll need to control this area of the floor.
Timme certainly can be a dominant rebounder, as he has six games with 10+ boards this season. Ditto for Watson, who has four of his own this year.
I don't think the Zags need to reinvent their offensive and defensive approaches to rebounding to see a noticeable shift. Instead, they should try just a bit harder to control the glass if they'd like to emerge victorious this weekend.
Twos will be worth more than threes
T
his may seem like an odd conclusion to come to, especially when the Zags only made four three-pointers in the game.
It's not something that should concern the team that greatly, however, as it's unlikely that Julian Strawther will go 0-4 in the next matchup.
Instead, it was the dominance inside the arc for the Gaels that served as a separator between the two teams. They shot 22-37 from two-point range, almost 60%, a number that, if repeated, should ensure another Gonzaga L.
This is the most difficult change that the Zags will have to make, as it comes from several places.
The perimeter quartet of Saint Mary's, led by a particularly lethal performance from Aidan Mahaney, were able to get into the paint at will off of screens, cuts, and drives.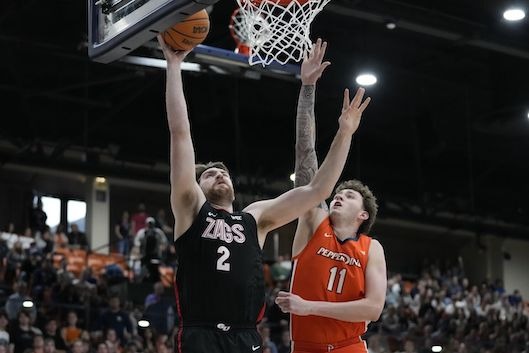 Gonzaga can't recruit more stout perimeter defenders overnight, nor can they play Hunter Sallis or other bench wings more minutes and hope to have the same results on offense.
It's a similarly big ask for Hickman, Bolton, and Strawther to suddenly become stoppers or for Timme to channel Chet Holmgren and wall off the rim.
The team would be best served by trying to corral ball-handlers away from the rim and force them into more tough twos.
That may mean sending more help than usual, but if the Gaels beat them by shooting 22-37 on midrange jumpers, you'd just have to tip your cap to them.
While it may be impossible to implement all three of these shifts, focusing on at least one or two would likely have enough of a positive impact that the Zags would be able to build and keep a comfortable lead on Saint Mary's.
Especially with the game in Spokane.
---
—More from Rowan Kent—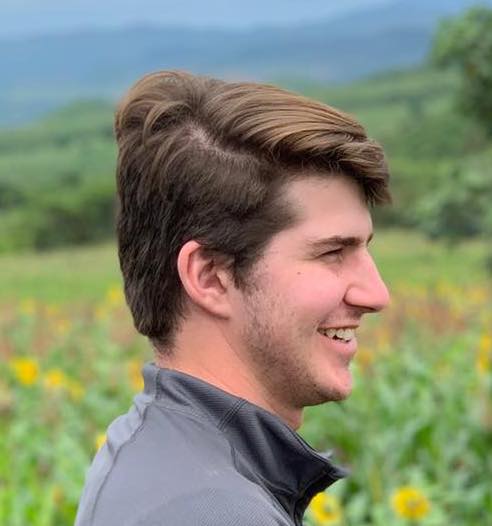 Latest posts by Rowan Kent
(see all)