Posted on April 28, 2023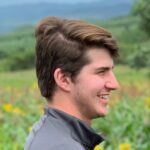 By Rowan Kent, SuperWest Sports
T
he Transfer Portal serves as a massive intersection for talent in the NCAA.
Players from mid-major colleges have used the service to play on top teams, like Tristan Newton for UCONN and Norchad Omier for Miami this year.
On the other hand, players who have a harder time at the highest level of the sport now have the ability to rehabilitate their careers and play in different conferences.
The Mountain West had a great year in basketball, ranking higher than the ACC in BartTorvik's advanced metrics.

The Conference also had its first Final Four team in San Diego State, which went all the way to the national championship game in the best run in their history.
As a whole, the Mountain West has done well in the transfer portal, with multiple teams bringing in impact players who can help them win in and out of the Conference this year.
As the MWC gears up for another great season of hoops next year, it's worth digging into some of the best players who have transferred in.
Roddie Anderson III (UCSD) to Boise State
T
he Boise State Broncos are enjoying a period of basketball success in the Mountain West.
They've been to the NCAA tournament the past two years, won the Conference tournament last year, and bring back a potential NBA player in Tyson Degenhart.
Degenhart was an All-Conference First-Team player this year, giving the Broncos a star to build around. The Broncos also bring back second-leading scorer Max Rice and fourth-leading scorer Chibuzo Agbo.
With this core of veteran players, all that Boise State was missing was a sparkplug at point guard.
Enter Roddie Anderson III. As a freshman at UC San Diego, Anderson III started almost every game for the Tritons on the way to earning honorable All-Big West mention in his first year on the team.
He led the conference in scoring for freshmen and provided a punch for a team that was in desperate need of one:
👀 Roddie. Anderson. III.#GoTritons pic.twitter.com/NsZoXAamcw

— UC San Diego Men's Hoops (@UCSDmbb) December 30, 2022
The UCSD transfer can slot right into the starting spot that Marcus Shaver Jr. owned for the past few years, all without the pressure to be the top option on the team.
Anderson III will need to improve his three-point percentage to reach his ceiling, but he provides a great young complementary piece to the Broncos on their quest to make the NCAA tournament for a second straight year.
Reese Dixon-Waters (USC) to SDSU
B
y all accounts, it was a magical season for the Aztecs.
San Diego State avenged the stolen COVID-19 year, when it went 30-2, had the third-best defense in the country, and looked in line for the program's first one-seed in the school's history.
The Aztecs didn't match that lofty record.
But the perimeter duo of Matt Bradley and Darrion Trammell, alongside a rugged defensive frontcourt, were able to bludgeon teams on one end and score just enough to win the South Regional Final and earn a Final Four bid.
Lamont Butler's late-game heroics led the team to the championship game, where they ultimately shot themselves out of the game against UCONN.
Matt Bradley will be out of eligibility and Lamont Butler is testing the waters with the NBA draft, which leaves a gaping hole next to Trammell in the SDSU backcourt.
Luckily, the team was able to fill it quickly by grabbing last year's Pac-12 Sixth Man of the Year in Reese Dixon-Waters from the USC Trojans.
Dixon-Waters had a breakout sophomore year for the Trojans, as he doubled his scoring output per game and stepped into a prominent role for the team's backcourt.
He has great size and strength for a young guard, a good handle for getting into the lane, and the ability to hit enough shots off of the catch from deep.
Busily watching as many Reese Dixon-Waters highlights as possible. pic.twitter.com/WSu0DQQ2cE

— Jon Schaeffer (@jonschaeffer) April 11, 2023
As hard as it is to believe, the Aztecs might be a touch better than they were last year if Butler decides to spend another year in San Diego.
Dixon-Waters is a better scorer than Bradley in the half-court, which is what hurt the team down the stretch.
If he can hit more open shots from beyond the arc, the team may finally have an offense that can approach its stellar defense.
Jalen Hill (Oklahoma) to UNLV
T
he UNLV Rebels have been steadily improving in the win column over the past few years, topping out with a 19-13 record this past season.
Most of those wins came in the nonconference slate, however, as the team only finished with a 7-11 record and an eighth-place finish in the MWC.
The team has weathered a few transfers of their own like Keshon Gilbert heading to Iowa State, but they were able to bring in a lanky wing to replace him in Jalen Hill from Oklahoma.
With any luck, Hill will be able to fit into the team concept and keep them afloat in a tough conference.
Hill was the third-leading scorer and second-leading rebounder on the Sooners this past season, bringing a skilled blend of driving, scoring, and glass-cleaning all year.
He has enough athleticism still in the tank as a fifth-year senior to also uncork dunks that should have the Thomas & Mack crowd on their feet.
JALEN. HILL!

Brandon Miller found himself on the wrong end of a poster as Oklahoma is pounding Alabama. pic.twitter.com/2Ss3cWxlht

— The Field of 68 (@TheFieldOf68) January 28, 2023
It'll take a bit more than just Hill to return the team to relevance, but his addition is one of the more important ones in the entire Mountain West.
It keeps up the production on the wing for a team that is desperately trying to break through its ceiling and contend in the conference.
Nigel Burris (Idaho) to Utah State
I
t was a wonderful season with a bittersweet end for the Utah State Aggies.
They finished tied with SDSU for the regular season Mountain West Conference championship, earned a spot in March Madness, and came close to stealing a win in their matchup.
Sadly, Steven Ashworth transferred to Creighton, and Ryan Odom took the job at VCU, taking most of the good Aggies with him in the portal.
Danny Sprinkle has a hard rebuild ahead of him, but he was able to convince a great young forward to join the cause in Nigel Burris.
Burris was a consistent starter for a poor Idaho Vandals team that finished 10th in the Big Sky and he finished fourth on the team in scoring.
Burris brings good size at 6-foot-7 for either forward spot, a gritty mindset to working on the glass, and shot 44.8% on almost three three-pointers a game.
That two-way play on offense will allow Burris to potentially bloom as a sophomore star for the team, especially if he can get more committed on the defensive end to fuel his rim attempts.
I've got clips, and I think you're going to like them. Nigel Burris thread starts here, with a steal on one end and a slam on the other https://t.co/Mlu8LV3dGC pic.twitter.com/AsRi1xeRYB

— The Aggship (@TheAggship) April 17, 2023
There's still a good bit of roster reshuffling for Sprinkle to get close to matching the success story of last year's Utah State team, but there are many worse places to start building a roster than with a young, skilled forward in the fold.
Jemarl Baker (Fresno St.), Mustapha Azmil (Dayton), Nelly Junior Joseph (Iona) to New Mexico
R
ichard Pitino hasn't been at the helm for long in New Mexico, but this may be the year he takes the program to another level.
So far, Pitino only has a 35-31 record with the Lobos, but due to a combination of retaining talent and raiding the transfer portal for some mid-major studs, the team may be primed for a breakout year.
The Lobos will get both of their leading scorers back next year in Jaelen House and Jamal Mashburn Jr., but the rest of the team's starting lineup should look completely different due to the portal.
In one fell swoop, Pitino was able to get Jemarl Baker from Fresno State, Mustapha Azmil from Dayton, and Nelly Junior Joseph from Iona to commit.
Junior Joseph is the most impactful get, as he starred as a back-to-the-basket center for Rick Pitino's Iona Gaels squad for the past few years.
Joseph has the size, touch, and strength to be a consistent force at center for the Lobos and change the complexion of their low post offense.
Nelly Junior Joseph easy finish. #ncaa #basketball #collegebasketball #iona #gaels #mbb #maac #cbb #nellyjuniorjoseph pic.twitter.com/3wLCjE2Z9D

— DEE BLACK (@deeblackmma3) January 16, 2023
Jemarl Baker has bounced around from being a Wildcat twice to a Bulldog once, having started his career on the bench for Kentucky before earning a spot in the starting lineup with Arizona.
He used the portal to head to Fresno, and in his second year there, Baker became a regular starter due to his shot-making profile inside and outside of the arc.
Mustapha Azmil is a great flier to take in the portal, as he's had one redshirt year sandwiched in between two seasons of almost double-digit scoring.
Azmil brings good length, touch, and deep shooting to the power forward spot for the Lobos and could form a deadly high-low combination with him and Junior Joseph.
These three additions are all great pieces for New Mexico on their quest to reach the zenith of the Mountain West.
While they'll have to contend with SDSU and Boise State for the title, they should be at minimum the third most-talented team in the conference, which is a massive jump up from last year.
---
—More from Rowan Kent—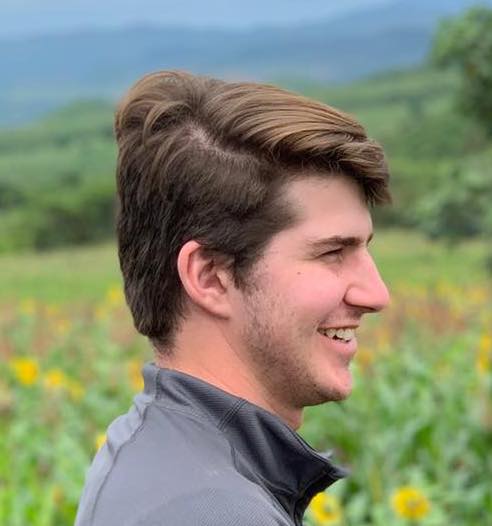 Latest posts by Rowan Kent
(see all)