Posted on July 30, 2021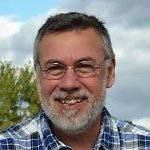 By Mik Dietlin, SuperWest Sports
T
his will be my first, and probably last, feel-good column, so prepare to dry your eyes.
Grab that half-eaten box of chocolates sitting on the counter while you're at it. You know, that forgotten relic with only the nuts left and the partially chewed monstrosities with flavor profiles that make your taste buds wince.
I suppose I shouldn't be hasty. Who knows, I may have a few more cuddly things to say in the future.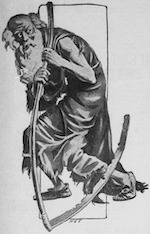 I could evolve into a sentimental geriatric, happily abandoning hope of recapturing any semblance of youth, with the habit of producing tears during a neighborhood walk because, "Everyone's roses just look so beautiful!"
Those days are well ahead of me. Now, when I look in the mirror I see a losing battle, Father Time peering over my shoulder with a pitiable smirk.
In big-time college football, it doesn't get more pitiable than Athlon Sports' recent ranking of the Pac-12 as the worst Power 5 football conference. Even the Big 12, which has only one excellent team, ranked higher at Number Four.
I'll give you a second to brace yourself before I announce the number one conference… It's the SEC. Didn't expect that, did you!

Conference realignment is all the rage at the moment, and with Oklahoma and Texas ready to vacate the Big 12 no later than 2025 and move to the SEC, it reminds one of the saying:
"If you can't beat 'em, join 'em—and hope that one day, with enough familiarity, you can beat 'em."
The long-time stalwarts of the Big 12 could be gone as soon as 2023, when the 12-team playoff system is probably inserted into our lives. It makes a great deal of sense.
The SEC is aiming for total world domination, and having the ability to place eight of 12 teams in the playoff, it'll be as near total as you can get.
Even then, eight out of 12 won't satisfy the SEC faithful. You're bound to get Socratic-sounding argument from them like, "On a neutral field, who's to say Mississippi can't beat Ohio State?"

After enough of that kind of media speculation, football columns will sprout like poison ivy with headlines like, "Should The NCAA Make The Football Playoff An All-SEC Affair?"
A lot of upheaval has hit college sports within the past year or so.
The advent and full implementation of the transfer portal, NIL culture, and now, conference realignment. Covid-19 was an unforeseen upheaval, the depths of which we are still seeing and may continue to see well into the future.
One unforeseen consequence of the pandemic is this current rush to realign the pocketbooks.
Anytime an upheaval is suggested to be looming, or has begun shaking the foundations of college athletics, we look to see first how it affects football, and more specifically, television revenue.
That means, we look to see who's about to get rich. There is no upheaval unless someone stands to rake in the cash.
It's only natural, I suppose. When grandpa is on his deathbed, after a life of creating enough corporate upheaval to provide his heirs enough comfort for the next five generations, the family visits him to pay their final respects for a job well done.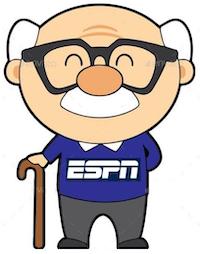 They also pay strict attention to how the finances to his estate are funneled.
ESPN is gramps. The SEC is gramps' favorite heir. The other conferences are tolerated, and must exert more effort to get what they need.
They all know where the money is about to be funneled, thanks to the Sooners and Longhorns. It's flowing south.
The only way to get a whiff of it is to replicate exactly what their greedy brothers have done. Create power and wealth by forming an alliance with other family members.
The Pac-12 and Big Ten have no choice but to join forces.
This may be sacrilegious for some Pac-12 and Big Ten fans, but I see a Big Ten Conference with Stanford, Oregon, USC, and Washington a better option than a Pac-12 conference with Texas Tech, TCU, Oklahoma State, and whoever else they want to throw in.
Where does this leave teams from the Pac-12 and Big 12 not named Oklahoma, Texas, USC, Stanford, Washington, and Oregon, you ask?
They would form their own 18-team extravaganza called The Dog With Fleas Conference.
The re-vamped Big Ten would obviously need to change the conference name. Not only is a conference with 12 teams called the Big Ten an absurdity, a conference with 16 teams still calling itself the Big Ten is even a bigger one.

How about The Big Pac? I see a lucrative partnership with McDonald's shortly after the official announcement.
If you're a purist trying to hold on to the sanctity of the Rose Bowl, relax. It's long gone. Bowl sanctity vanished with the four team playoff. In fact, it was on life support previous to it.
Fifteen bowl games is probably too much, let alone over 30. Anyway, the only thing sacred in this world is change. Right now college sports is changing so fast it's disorienting—but you can choose to not look so fuzzy in the face.
Whether we have a 12-team playoff, a 24-team playoff, or (as Mike Leach recently proposed) a 64-team playoff with 4 tournament play-in games before the actual tournament starts, the song remains the same.
Clemson will play Alabama for the championship. The only drama, ending when the teams run on to the field, is who's wearing the home jerseys?


In fact, I'm calling my shots now. Clemson will win the national championship this year, since Alabama won it last year. Then Alabama will win it in 2022. Keep reading my column to discover my prediction for 2023, which I'll make very soon.
All the additional thought and effort the past few years put into manufacturing excitement for a predictable outcome is simply window dressing, or fresh crisp parsley fitted snugly against a badly prepared steak.
It may look pretty, but it always fails to improve the product. I think we should let this play out how it will without too much fanfare.
Once the movers and shakers finish slicing the pie and distributing it to the haves, leaving the have-nots homeless roaming the country for shelter, we can immerse ourselves in the new normal until those movers and shakers discover how much profit can be made changing to a new Super Duper conference restructure.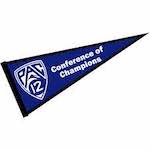 In the meantime, Pac-12 fans, we can certainly take pride in knowing that, in the year 2021, our conference won eight team titles, more than any other conference.
USC Woman's Outdoor Track and Field, Stanford Men's Gymnastics, USC Woman's Beach Volleyball, Stanford Women's Basketball, Oregon Men's Indoor Track and Field, Utah Skiing, USC Woman's Water Polo and UCLA Men's Water Polo were all champs.
If that isn't sweet enough, the Pac-12 has led the nation in total NCAA championships in 55 of the last 61 years. It's a mark not even Nick Saban can match.
So despite Athlon claiming  we're Number 5 out of the five Power 5 conferences, the reality is we're Number One. By light years.
I said you'd feel good at the end.
---
—More from Mik Dietlin—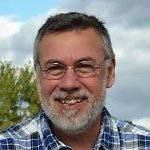 Latest posts by Mik Dietlin
(see all)