Posted on September 12, 2022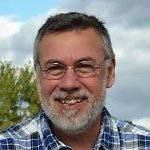 By Mik Dietlin, SuperWest Sports
T
o steal the phrase of the grotesque puppet character Mr. Punch of Punch and Judy fame, I'm as pleased as Punch to thank Marshall for their convincing win on the sacred turf of hallowed Touchdown Jesus Stadium.
Pre-season number 5? The Domers may not even be number 5 in the state of West Virginia. Today, we are all Thundering Herd.
Which leads me to the question: Does USC's 41-28 win at Stanford prove they're a Top 10 team?
Sorry, but I'm going to have to play both sides here and answer Yes and No.
There's plenty of evidence suggesting the offense can crank it up with anyone in the country, no doubt keeping them in every game remaining on the schedule.
Considering Baylor, Texas A&M, and Notre Dame got yanked from their perch, yes, USC deserves a Top 10 ranking. There may be only four or five teams better after week two.
But the defense is not a Top 10 defense. It probably doesn't crack the Top 25.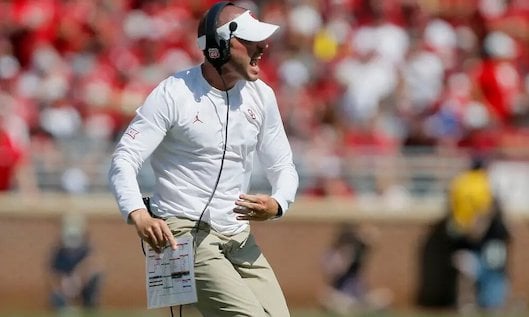 To DC Alex Grinch's credit though, his players in each game so far have shown a propensity to leak yardage in the first half, make adjustments, then play much better in the second half.
Hard to believe the Trojans were able to maintain a first-half 14-point lead at Stanford while getting run over.
Honestly, I don't remember the excruciating duration of Stanford's delayed-handoff/safety read before, a delay taking as long to execute as a Pac-12 ref checking out a replay.
I may not have been ready for it, but Lincoln Riley was, though there wasn't anyone wearing cardinal and gold that could do a thing about it.
"Yeah, it's their RPO game," Riley said afterward. "It's unique, kind of how long they take, especially to not have any linemen downfield calls with that, I would consider that not a minor miracle, but a major miracle."
Although SC's defense spent far too much time chasing Cardinal ball carriers around, they certainly did their job helping to create separation on the scoreboard.
The keys to that separation were two early interceptions, one from their end zone, and a fumble recovery deep in their own territory, courtesy of a beautiful crunching hit by d-back Max Williams.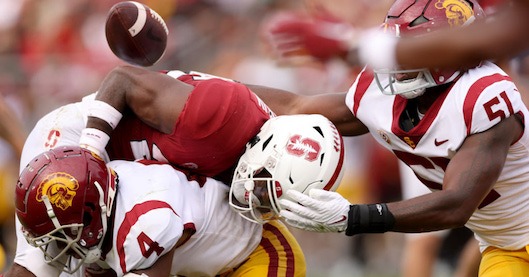 Their stinginess in the red zone reminded me of how Bill Belichek's defenses played most of the time—a lot of bending but not much breaking.
All the media commentary (including mine) of how Stanford was going to exploit their receiver height and strength advantage over the imagined minion-sized Trojan secondary never materialized.
That group was up for the challenge.
David Shaw's assertion that his quarterback, Tanner McKee, and Trojan QB Caleb Williams "might be the top two quarterbacks in our conference" never fully developed into the shoot-out he might have been hoping for.
I don't know if McKee is the second-best quarterback in the Pac-12, but if he is, Saturday revealed a wide gap between One and Two.
McKee clearly didn't play well enough to give his team a chance to win, going 20-35 for 220 yards with a touchdown and two interceptions.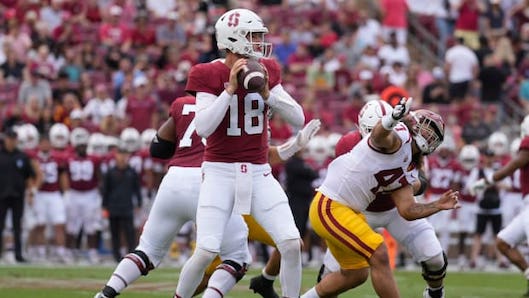 Strangely, whenever a Stanford team used to rush for 221 yards it always meant a Cardinal victory. It will mean that this season against other teams. But not against this USC offense and opportunistic defense.
There still is a vagueness to what we can definitively say about the Trojan defense at this stage because we're seeing many conflicting things occur.
The effort is there in spades, thank goodness, but consistency needs a great deal of work.
With 5 sacks, 12 tackles for loss, and 4 turnovers, it's persnickety to quibble about giving up 28 points on the road against a really good offensive team.
But you get the feeling that at some point this unsteadiness will cost them a W.
Matt Zemek of Trojan Wire was the first to suggest several weeks ago that the Oregon State game in Corvallis would be the first true test of USC's character, and a good indication of the defense's toughness going up against an unforgiving Beaver rushing attack.
If that's true, the Trojan front seven must get plenty tougher if they're to cope with what's ahead.
Right now, it should be apparent that not even Utah will be able to shut this offense down. It's hard not to envision SC in the hunt for a Pac-12 title all the way to the end.
It's rare for a team to go on the road and offensively own the opposition to the point of embarrassment, but that's what Caleb and Company did.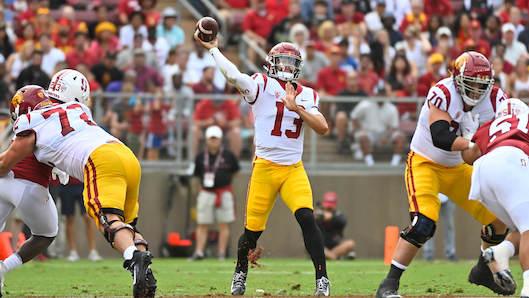 The fact that USC's offense could only score six points in the second half does little to alleviate the soreness of Stanford's first-half butt-whipping.
After three quarters the score was 41-14, and although Shaw's team never quit, they never really had a chance after halftime.
Optimistic to a fault, Shaw isn't shy about building confidence in his troops.
"We're a tiger lying in the weeds," he said before the season.
Maybe so. But the tiger is going to have to grow teeth soon or go hungry again this year.
For the Trojans, the Grand Experiment marches on. Continued improvement and maintaining health-the goals for every team- seem more vital to them because of how the team was assembled.
Adequate depth is crucial to success in 2022, no matter how that success is defined.
Who knows what fate holds for this team this year? So much good has happened so quickly, that it boggles the mind.
As Riley said post-game, "Look at twelve months ago, you know. Look at twelve months ago."
---
—More from Mik Dietlin—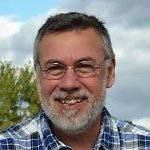 Latest posts by Mik Dietlin
(see all)