Posted on September 20, 2022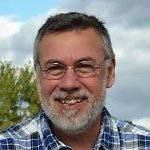 By Mik Dietlin, SuperWest Sports
T
hey say Rome wasn't built in a day. I don't know how many days it took to build one of the most dominant cultures in world history, but I'm sure it took longer than three games.
There are obvious blemishes the USC coaches will have to clear up on defense, and to a much lesser extent, the offense. They're scarring an otherwise already dynamic program ready to step into elite status.
It's safe to say, though, that those around the country interested in the west producing a representative to sit at college football's Big Boy table ought to be thrilled with the results in Socal thus far in 2022.
Anyone expecting immediate, explosive scoring from USC's offense in the first half of their 45-17 pasting of Fresno State—as was the case in their previous two games—was introduced to a new word to describe this potent force: methodical.
Twelve plays, 83 yards. 12 plays, 65 yards. 15 plays, 83 yards. The three touchdown drives on their first three attempts catapulted the Trojans to a 21-3 lead. It wasn't supersonic, but it did keep the ball far away from FSU quarterback Jake Haener's arm.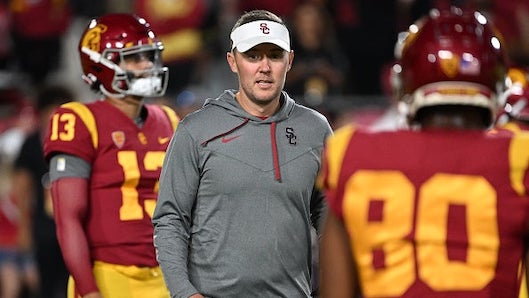 Lincoln Riley's decision to take the ball on the opening kickoff proved wise, as it assisted his team in building an overwhelming time of possession advantage that lasted throughout the game.
During that stretch, USC's defense played perhaps their best half of the season, doing its share to expand the lead. Is it too soon to nickname the unit something idiotic like, "The Defenders of Troy?"
It turned out that, yes, after surrendering 421 total yards, it is premature, but a more intelligent moniker may not be too far off.
Haener found his groove a bit toward the end of the first half, throwing a 39-yard touchdown pass to Erik Brooks, cutting the lead to 21-10 at the half.
That score really didn't seem threatening at all, but a few other events on the field suggested a shift in momentum might be happening.
FSU's defensive front, led by David Perales—who registered two sacks for the night—suddenly were powering their way past the Trojan offensive line making Caleb Williams' job almost impossible.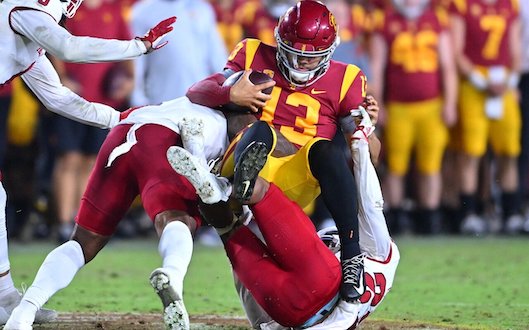 At the same time, the Bulldog secondary had SC receivers blanketed. For two consecutive drives, the offense was going backward.
FSU got the ball with enough time to get points before the half ended, then receive the second-half kickoff with an opportunity to make it very interesting.
But SC's defense would have none of it, forcing a Hail Mary on the half's final play. Just when you thought the flood of Trojan turnovers was drying up, Malcolm Epps intercepted Haener's pass in the end zone.
We always hear how defenders are supposed to not try to make the catch in those jump ball situations and slap the ball to the ground.
But with the overload of Trojan receivers straining for receptions like nestlings straining for food from mother's beak, Epps wasn't about to go hungry.
Nor did he waste his only target offensively when he caught a 10-yard touchdown pass to open the fourth quarter.
For those accomplishments, he's been awarded my Folgers/Earl Grey Bitter Bowl's Total Team Player of the Game.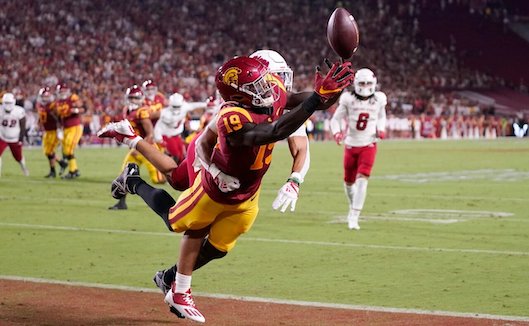 Offensively, it was more or less business as usual. Running backs Travis Dye and Austin Jones ran with determination and purpose, each topping the 100-yard mark, averaging over nine yards a pop.
Mario Williams' aggressiveness and six receptions led a group of nine receivers making catches.
But the running game took center stage Saturday night, amassing 233 yards for a 6.1 average and four touchdowns.
Late in the third quarter, when killing the clock was paramount to securing a win, they successfully pounded the rock down the collective throats of the FSU defense, culminating in a bruising, twisting, unrelenting 25-yard run by Dye.
And Caleb Williams, despite losing a few games of tag, seemed to enjoy playing with the Bulldog defense by holding the ball too long. He was masterful once again as a field general.
A lot of players got good minutes. Thirty-six of them filled the stat sheet one way or another.
Korey Foreman had a huge tackle to aid in a terrific goal-line stand late in the game to finish off the Bulldogs, holding them to 17 points for the night. Foreman looked more active and effective in what might have been his best game of the young season.
I was sorry Haener left the game early in the third quarter because of a high ankle sprain.
But that injury, coupled with safety Evan William's departure from a knee injury in the first half, did little to dampen the spirits of the visitors as they plowed ahead trying to gain momentum and slice into the Trojan's lead.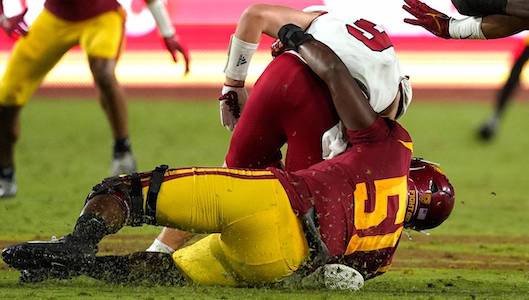 FSU offensive lineman and residing Fresno Gigantor Dontae Bull also left the game, suffering a leg injury with about three minutes left.
These Bulldog injuries, along with a few experienced by Stanford players last week, point to an increased physicality USC appears to be gathering game by game.
FSU quarterback Logan Fife was actually more efficient than Haener in relief, going 11-12 for 140 yards and an 80.1 QBR. You barely noticed any talent drop-off in Fife, other than lacking Haener's mobility.
He led the Bulldogs on a 71-yard, five-play drive to cut the lead to 28-17, giving the Fresno faithful hope.
That touchdown occurred when Bulldog running back Malik Sherrod was given his choice of two gaping holes, deciding on Hole A and shooting straight ahead for a 30-yard score, showing the Trojans they were in for a 60-minute fight, Haener or no Haener.
But even though the Trojan offense hit the 500-yard mark for the third straight game, I'm giving this win to the defense. They took on the challenge of closing this game with flying colors, throwing a fourth-quarter goose egg on the scoreboard.
Solomon Byrd will be a star before the year is through. He had a sensational game and has now made it even more difficult for Foreman to see the field.
This defense is a resilient group, which could be their most redeeming and endearing quality. With two more turnovers, they now have 10 for the year, and with just a quarter of the season complete, are nearly halfway to reaching their goal of 24.
According to my phone calculator, through three games, the Trojan defense is giving up 19.6666667 points a game. That's two double-sixes in a row, normally a sure indication of some form of extreme evil lurking on the horizon.
Or, that evil might actually be what this defense could become for opposing offenses later this year.
One last observation following a beautiful win in front of another less-than-packed house of loud, enthusiastic fans: The kickoff return and coverage teams are absolutely brutal.
---
—More from Mik Dietlin—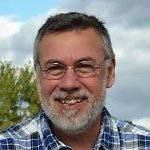 Latest posts by Mik Dietlin
(see all)