Posted on June 3, 2022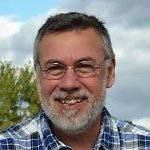 By Mik Dietlin, SuperWest Sports
T
he recent decree from Pac-12 Headquarters that its conference football champion shalt now be determined by the two teams with the highest conference winning percentage was met outside the conference with universal indifference.

But it's an obvious improvement over a bewildering format that theoretically allowed for a three or possibly four-loss team to win it all.
"Our goal is to place our two best teams in our Pac-12 Football Championship Game, which we believe will provide our conference with the best opportunity to optimize CFP invitations and ultimately win national championships," Pac-12 Commissioner George Kliavkoff said.
It's unclear whether this is the best method for deciding on a champion. True, it's a much-needed change. Everyone knows change is good because those in positions of authority to make change tell us so.
If the goal is what Kliavkoff maintains it is, to ultimately place teams consistently in the CFP, shouldn't the criteria be to send the highest-ranked Pac-12 teams to Las Vegas regardless of conference record?
As I'll soon explain, this is like a frog leaping from a magician's black derby before he can pull a rabbit out. Saying abracadabra doesn't assure the miracle you wanted.
After learning of the decision, I didn't run out into the neighborhood screaming joyously that now the Pac-12 can finally win a football championship.
That would constitute insanity on several levels, and getting strapped in a straight jacket isn't on my bucket list.
The main issue I have with the decision—and I really don't have an issue, it's more of a mild perplexity (the Conference could have a four-team playoff for all I care)—is that it implements only one indicator of the Selection Committee's ranking system, albeit a strong one, winning percentage.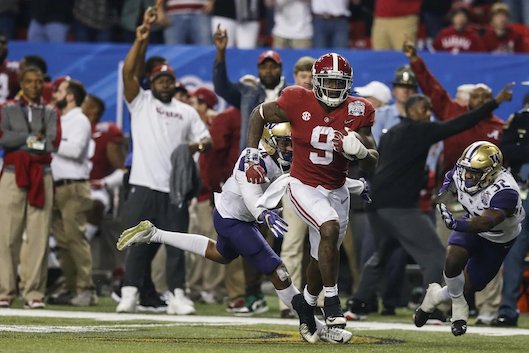 Strength of schedule in college football has always been a healthy barometer used to calculate who's got the best team. So has the eye test. For years they've been valued as part of the law of the land.
Hypothetically, let's say Oregon State goes 7-2 in conference play this year, and Oregon finishes 8-1. Oregon won't because, with a first-year head coach and a transfer quarterback that fails as much as he succeeds, they're bound to stumble more than usual. Plus the Ducks have to play Utah again, which has to make them nervous.
But I digress. This is a hypothetical mind experiment.
These are the best records in the North division. Let's also assume Utah and USC each go 7-2. Oregon would be in the championship game, and a series of tie-breakers would resolve which 7-2 team would be their opponent.
Let's again assume that team is Utah.
But what if OSU had injury problems and personnel conflicts leading to a rocky start, much like what happened to Utah last year, and dropped a few conference games early?
And what if they got healthy and went on a tear, thumping Oregon in the season finale?
To further complicate matters, what if OSU's schedule included Utah, USC, and UCLA, while Oregon playfully wrestled with Arizona, Arizona State, and Colorado?
Suddenly that Oregon championship appearance feels illegitimate. They surely would have lost the eye test to OSU. And do we really want to see the Utes steamroll the Ducks again so soon?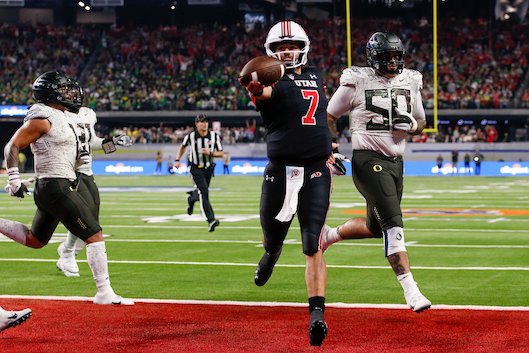 You might think this scenario is balderdash. You could say I'm splitting hairs. You're right, I am splitting hairs. But maybe this isn't balderdashery at all.
The possibility does exist for some semblance of unfairness every so often. To me, the Beavers are the more deserving team in this example, but only if their national ranking is higher.
So why not leave all this up to the Selection Committee? Every year we see teams throughout the Top 25 ranked ahead of teams with a better record. There are reasons for this, and most of them make sense.
Remember, the idea is to get the best two teams into the championship game, which means the two teams peaking strongest at the finish line.
At times, that won't necessarily mean the teams with better records. The Selection Committee understands this, but Pac-12 officials have chosen a system allowing for more ambiguity.
They could have taken the easy way out and aligned themselves with the Committee, which would have also been met with universal indifference east of the Rockies.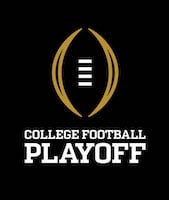 That's because the Pac-12's decision fails to address the real reason the Conference can't seem to get a whiff of the CFP the majority of the time.
The Pac-12 doesn't block, tackle, or coach as well as other Power Five conferences. Its primary source for skilled players resides in California, arguably the third-most prolific talent base in the country.
It ought to be more adept in acquiring better players to at least keep pace with the SEC, if not occasionally out-perform them.
Kids want to play in the NFL. For most, it means more than winning championships. There are only about five or six teams capable of winning a championship anyway, so realistically reaching the NFL is a much more attainable goal.
So they want their potential to be fully developed by the time Roger Goodell calls their name. It's why so many top California preps leave the Golden State.
There ain't much gold to be discovered out west these days. The covered wagons are traveling east, and have been for years now.
How does this get reversed? By stocking the conference with elite coaches. That will only be accomplished with lots of zero's on checks.
Right now, just two qualify as legitimate top 25 coaches: Lincoln Riley and Kyle Whittingham. Clearly, that's not enough.
I'd like to include David Shaw here, but those really good Cardinal teams from the not-so-distant past will soon become a fading memory unless Shaw can turn the abrupt stagnation in Palo Alto around in a hurry.
Erik Evans covers Alabama sports for SBNation. He commented several days ago about the NCAA decision to eliminate the requirement for division winners to meet in conference title games.
"Jokingly I told CB (?) that the sorry-ass P12 would be all over this one," Evans wrote. "And I honestly laughed this morning when I read the news that they in fact became the first conference to announce that they eliminate divisions and hope to move heaven and earth to get one of their garbage teams in the playoff."
I suppose Evans can be forgiven for his ignorance of the fact that Pac-12 officials have been working since early this year to make this a reality by sponsoring a proposal to the NCAA.
Not many east of the Mississippi care to look at the whole picture concerning football on the west coast. But his point is well-taken, pompous though it is.
The Pac-12 has a lot of catching up to do.
It can begin closing the gap one accomplished head coach at a time. Kliavkoff knows this. USC is in place. Now it's time to help turn the other schools into destinations rather than stepping stones.
---
—More from Mik Dietlin—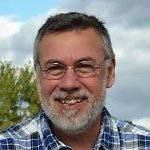 Latest posts by Mik Dietlin
(see all)