Posted on September 22, 2020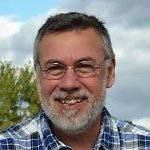 By Mik Dietlin, SuperWest Sports
Damn you Domers! I understand the aversion to my "experiment" covering your beloved team, but can't we just all get along?
My personal WordPress blog was hacked last week. I've been spammed, not in the gourmet meat sense, but in the form of comments in Russian for a few days now. After contacting WordPress, they've looked into the matter and have been in touch with the authorities.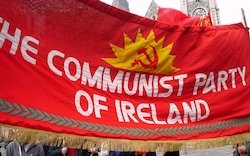 Guess what they discovered? They traced the comments to some 400 pound dude named Rimski Korsakov living in his parents basement in South Bend. When the FBI raided the basement they found Notre Dame and communist paraphernalia everywhere.
There's a great deal of evil in the world, folks, and some Ruskie Fighting Irish fan just hit me with it.
I should have known this might happen, and I'm sure several individuals are involved. What kind of wretched plot are they concocting?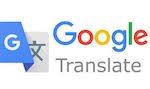 Unfortunately, WordPress doesn't offer a translation service, and I've been told not to trust those free instant translations that Google offers. Personally, I've always suspected they named their company after the subversive Russian novelist Nikolai Gogol, who wrote Dead Souls, about a guy who won't even give the dearly departed their privacy.
To make all this even more teeth-clenching, have you seen what private Russian translators are charging these days? I refuse to pilfer from the whisky fund stashed in my shoe box.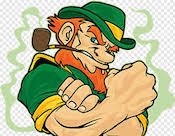 And in case any other of you Commie Leprechauns get a wild hair up your butt to grab your hammer and sickle and go scavenging for my money, take your best shot. It won't be a magically delicious experience for you.
I've been informed the criminal is in the slammer, so all is well. Sort of.
Despite the good news, who knows how many of these grotesque hybrids are slothing through life shacked up with their clueless mommy and daddy across America, preying on innocent Trojans? This hack could be the opening salvo from some Notre Dame Russian mob ring not even Interpol is aware of.
So if anyone can translate Russian, I'd sure like to know what this means: "Привет. Я фанат ND. Мне нравится твоя колонка. Продолжайте хорошо работать."
I'd also like to get a grip on what Rimski and his Reds end game is, as well as get an overall grip on reality. I'm getting paranoid.
I have to get my mind off this. Let's talk about the game with South Florida.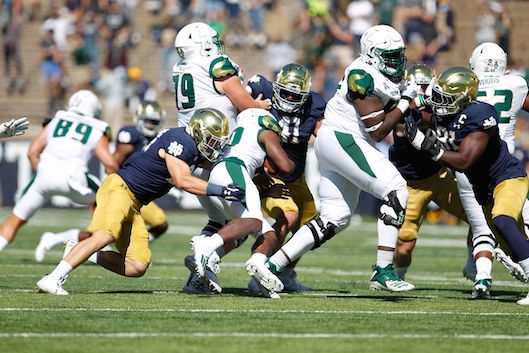 The Bulls arrived in South Bend waving the white flag as soon as they stepped off the plane. The Irish either ignored the surrender or were oblivious to the gesture's meaning.
When the teams entered the stadium for the start of the game, the Bulls noticed a strange, large contraption behind their bench. It was a wood chipper, and the Notre Dame players shoved all of South Florida through it for a 52-0 victory.
That concludes my in-depth coverage for game two. Thank you, Notre Dame for giving me a lot to talk about this week.

Don't think for a moment, as a USC fan, I'm going to gush over ND's rout, how animated and determined they came out of the gates this week compared to Duke.
Any coach worth his multi-million dollar salary ought to have the ability to slap some life into his players after a dismal performance. And Brian Kelly is worth his salt.
You can label me jealous though. While the Irish have a leader who usually draws maximum effort from his players, via channeling assistants or doing it himself, the Trojans have a head coach who leads by platitudes, leaving the responsibility for effort levels to a large extent on everyone else.
I really don't have the gumption to break down a game completely lacking competition. It's different with the Trojans. Even if they're up big you know their foot will inevitably slip off the accelerator, leaving the outcome in doubt.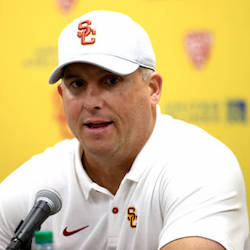 It's a recent philosophical movement devised by The Cat called "New Humanist Football." Dominating your foes should illicit emotions of sadness in your players, who then feel compelled to raise the self-esteem of the opposition by lowering their own collective will to win.
By contrast, I do appreciate how Kelly's teams are partly characterized by a killer instinct. When they smell blood against weaker opponents the result is a foregone conclusion. It makes me happy to see a team respond the way it should for a change.
So let's raise a pint in honor of a job…done.
However, there's something else I'd rather explore other than Domerville trouncing a team that forgot to bring their fight to a battle.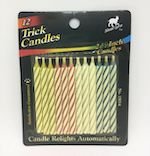 If you examine the bowl history records of the Power Five conferences, which I know everyone has been itching to do but simply hasn't found the time, one thing jumps out at you with a tinge of surprise similar to discovering the trick candles on your birthday cake won't extinguish by blowing them out.
It's awfully difficult winning a majority of them.
That reason alone is enough to place nearly as much importance to bowl records in determining a team's historical value as total conference championships; or, if you savor engaging in heated comparative analysis with friends, a team's hysterical value.
There's only 8 teams that have played more than 20 bowl games with a winning percentage above .600. I chose 20 games because it indicates a program is no stranger to the post season, eliminating teams like Rutgers, who's winning percentage at 6-3 (.667) places them in the Top 10 all-time. Rutgers should never be Top 10 all-time in anything.

The 8 teams are: Utah-17-6 (.739), Penn State- 30-16-2 (.646), USC- 34-19 (.642), Ole Miss- 23-13 (.639), Syracuse- 16-9-1 (.635), Oklahoma State- 19-11 (.633), Florida State- 27-17-2 (.609), Alabama- 41-26-3 (.607).
A lot of mighty schools are missing from that list, among them Notre Dame, sporting a rather inept 18-19 mark (.486).
Wait a second. One of the most iconoclast brands in sports history, that inexorable machine beginning official competition during the Age of Steam, in reality are postseason losers?
A deeply cherished and well-financed program crusading through the opposition with a Mount Rushmore catalog of coaches like Jesse Harper, Knute Rockne, Elmer Layden, Frank Leahy, Ara Parseghian, Dan Devine, and Granny?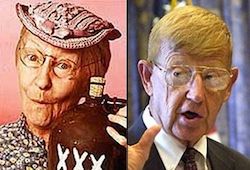 All this gridiron greatness accumulating just 18 bowl wins in the last 143 years, participating in only 37 of them? Those guys?
What in the name of Touchdown Jesus is going on here?
After the 1925 Rose Bowl win, Notre Dame banned itself from all post season play until the 1970 Cotton Bowl against Texas. Why this happened is known to only a handful of people, all of whom have passed on, failing to bequeath the secret to family and friends.
What's left is speculation, something I'm not fond of but will take part in when it involves UCLA, Notre Dame, or my weird neighbors. Or hackers.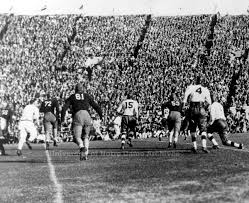 It's well known that 1925 Rose Bowl trip was an exhausting affair, taking about a month by train from start to finish. Understandably, ND wasn't too excited to do it again anytime soon. The fact that air travel was readily available for sports teams after WWII put the kibosh on that logic.
So what's the real reason? In a word, Pride, one of the seven deadly sins. In a 1969 Sports Illustrated article, Dan Jenkins suggests:
"The continuation of the policy probably results from a misguided notion that participation in a bowl game would make Notre Dame look like a football factory. Football, of course, has done a great deal for Notre Dame—far more than anything else. Nor is there much wrong with this, except that there happen to be those within the bright glare of the Golden Dome who do not like to admit it."
The Irish didn't need to play bowl games to win national championships in those days, so they didn't, as the rest of the nation's eligible schools rewarded their players with a nice trip going against the best available competition.
You can be assured of one thing. If it were required to play bowl games to win a NC since they were introduced, Notre Dame would have played them. Not so much for money, but for Greed, another of the deadly sins.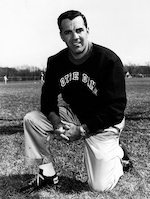 When Ara Parseghian lifted the ban it was after a few years of struggling with the powers that be to make the policy change. He realized it was becoming impossible to win a NC without a bowl victory on your resume.
When ND officials finally acknowledged that, Yes, several hundred thousand dollars every year would help out a financially struggling university, bowl games suddenly mattered.
That 45-year absence has to feel like a black whole in Notre Dame lore. The silliness of the whole charade must leave Domers wondering how much additional glory could have been theirs.
---
—More from Mik Dietlin—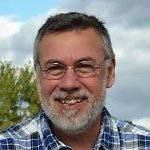 Latest posts by Mik Dietlin
(see all)