Posted on October 7, 2021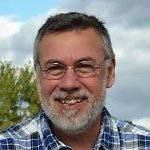 By Mik Dietlin, SuperWest Sports
A
s you may know, every week our senior football writers at superwestsports.com pick the winners of all the conference games.
Like a dummy, I picked Colorado to upset the Trojans last week.
I made the pick in defiance of common sense. I was defiant for a few reasons, but mostly because SC couldn't retain a modicum of intensity from the previous week vs. Oregon State, after displaying it with ease vs. Washington State.
Trojan fans understand that if their team has been anything since the Pete Carroll days, it's been inconsistent. So it's not really a shock.
We have no idea who or what, or even why, this team is who it is from week to week, year to year…And soon we'll be able to say decade to decade, unless the right man moves to town and knows how to make himself heard when he blows his whistle.
I was also defiant because, just like all but 125 of the 7.8 billion people on this planet, I don't get the Pac-12 Networks, and therefore missed the game.
Note the plural in the name.
It's not just one network, but several: Pac-12 National, Pac-12 Arizona, Pac-12 Bay Area, Pac-12 Los Angeles, Pac-12 Mountain, Pac-12 Oregon, and Pac-12 Washington.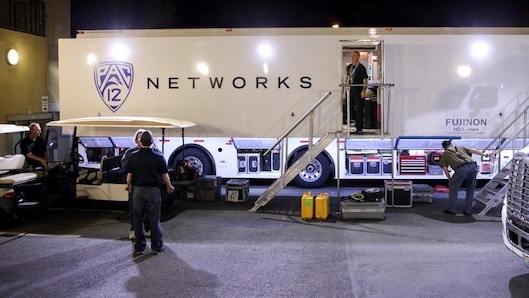 Surely one could count on getting it in any of those regions?
The sad truth is there are fans living just blocks from their favorite stadiums who must rely on the same ingenuity as me—a Pac-12 guy born and raised in L.A., who now lives in the Shenandoah Valley of Virginia—to watch one of those Invisible Networks.
I had already used my allotted free trials with the streaming companies.
Bitterly similar to my high school days, it was Friday night and I was without options. I didn't feel like inventing another email, and I had run out of credit cards.
Then, much like Newton must have felt in coming up with the law of universal gravitation, I had a brainstorm: Why not just phone a friend!
If I could use a friend's email address and his credit card, it just might work. Of course I would cancel the service immediately after the game. (I'll not make that same expensive mistake again!)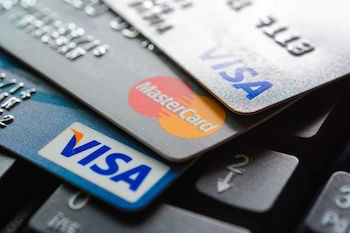 First I had to find a friend. It took some doing, but I found one.
I took his information and was set up with a fresh trial. I taped the game early Saturday morning because of a family engagement that day. My worries were over. All was well. I'd watch it on Sunday.
Except all was not well, my fellow Underachievers.
For some reason I will never figure out—and don't care to—the streaming service did me the disservice of botching my password. I couldn't retrieve it, and fumbled away another free-trial period, and my last opportunity to see the game.

Thus ends my personal docudrama, which I call, "Crime and Punishment: The Pac-12 Networks Story."
Faced with the option of signing for one month at around 50 bucks to see the Underachievers, or piecing together YouTube highlights, I chose the later.
I found a 20 minute highlight video, the kind where they snip the fat and show perhaps half of the plays. It was like watching two no-huddle offenses on cocaine (not that I know what that's like).

But back to my Colorado pick. Obviously I let my emotions define my behavior—not always cool. I'm not sure how cool it is under any circumstance.
Colorado is maybe the worst team in the worst Power 5 conference.
Arizona might be worse; that conundrum will be settled this weekend at Folsom Stadium where the Gargantuans of God-Awful collide—the Movable Object meets the Stoppable Force to determine who's the the worst "Power" 5 team in the country.

I'd almost fork over 50 bucks to see who can out-ineffectual who. It promises to be the most entertaining Pac-12 game of the year, worthy of ESPN's prime time 8:00 kick off. Let's see Herbstreit and Fowler deal with that.
Watching Karl Dorrell these past few weeks should have raised a red flag. He's got the defeated, confused look of a man searching for his keys around the house just before heading to the unemployment office.
The Buffaloes don't have a quarterback on the roster who should be playing in the FBS. They're dead-last in the nation in scoring offense at 13.8 points a game. That means their defense hates the offense.

So what does all this Rocky Mountain of slush have to say about the contest? USC went into Boulder and did what it should have done—win convincingly.
We can't simply congratulate the offense for running the ball effectively and for the defense for getting turnovers and for a 23-point margin of victory, and leave it at that, not without factoring how terrible Colorado is.
This result isn't a barometer of how good the Trojans are, or how much they've improved over last week's debacle. Penalties are still in the double-digits, the yards lost from them once again in the triple-digits. Tackling remains a travesty.

The running game seems to be better than last year so far, but this is not last year's schedule. The over-reliance on Drake London is problematic. There was an effort to spread the ball around more this time.
Let's see if it continues against Utah.
USC is simply an average football team without a legitimate head coach, staffed with average assistant coaches, that happens to have the best receiver in college football. Without him they're a below average team.
That's the reality. A reality nearly as harsh as the dearth of options available to watch the Pac-12 Networks.
The only thing left for USC to do is beat Utah (on FOX, thank goodness) come Saturday, and establish its first two-game winning streak of the season.
Sounds to me like something to play for—with intensity—for 60 minutes. Who knows? Maybe build momentum…and establish a new reality for the second half of 2021.
Everything points to new Pac-12 Commissioner George Kliavkoff establishing a new reality for the Invisible Networks as well. Though clearly, not overnight.
I might end up looking like a dummy again, but I'm picking the Trojans to end their nightmare first.
---
—More from Mik Dietlin—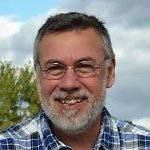 Latest posts by Mik Dietlin
(see all)