Posted on November 5, 2021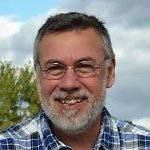 By Mik Dietlin, SuperWest Sports
A
ny coaching search of national importance usually comes with the moniker "carousel" in media circles, implying a circus-like quality to the hullabaloo.
The USC head coaching search is certainly no exception, especially when examining the Universities' freak show coaching hire forages from the past.
This style of communication is, of course, hyperbole. And hum-drum.
Here's AD Mike Bohn in September after he fired Clay Helton: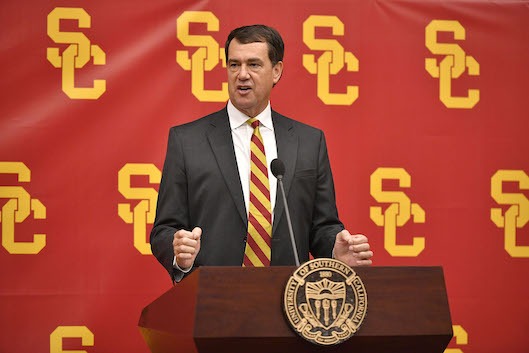 "We will go through an exhaustive, national search. And the good news is we have time to do that, and we'll take full advantage of that time. We've already started with obviously building our profile, all the elements associated with a solid search, and I'm looking forward to it."
Two seconds after those words left his mouth we were fed USC head coach power rankings from all across the college football spectrum. Franklin, Fickell, Fleck, Meyer, Stoops, Petersen, and Campbell were among the first to arrive.
When we tired of those names on came Bieniemy, Sitake, O'Brien, Smith, and Hafley. After the ensuing national yawn produced by that group, out of thin air other names magically joined the carousel, like Clawson, Morris, a different Stoops, and Lynn.
Not to be outdone, traditionalists suggested more possibilities because they made a fraction of sense in the grand cosmological design: Kiffin and Sarkisian because of their nurturing from Saban the Sage meant they were enlightened; Fisher and Del Rio because… they've always been considered for every USC head coaching vacancy, so one more time won't kill anybody.
Contradictions arose. Tucker became a candidate because he kept winning, though the year before he was no stranger to losing.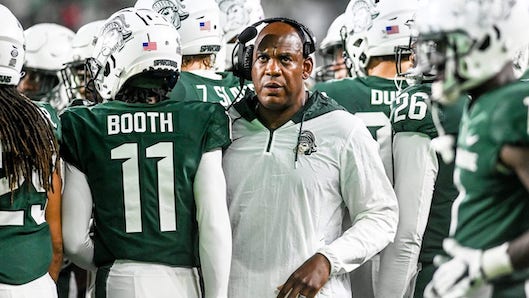 Rhule became an untenable choice because of a current four-game losing streak, when all he did at Baylor was accumulate winning streaks.
Head coach hiring speculation goop was thrown against a wall to see if it would stick. Kicking and screaming about it all the way, Tomlin was the target of that goop. Typical of the future NFL Hall of Fame coach, it didn't stick—nothing hitting him ever does.
It did, however, give rise to more speculative goop: "Tomlin: Greatest job denial ever or greatest acting job of all time?"
Have I left anyone out?
The media has certainly taken its cue from Bohn, conducting a national search so exhaustive it's made me exhausted.
In their quest to release captivating bombshells on college football fans across America, they've settled into a post-truth conjectural world where nonsense is sense and facts equal reality.
The result has felt more like a crushing Monty Python 16-ton weight we can never wiggle free of.
Just because Bohn hired Luke Fickell at Cincinnati, does that make him more likely to be the next Trojan head coach? No, it doesn't, not if he wants to stay in Ohio. Is he itching to get to L.A.?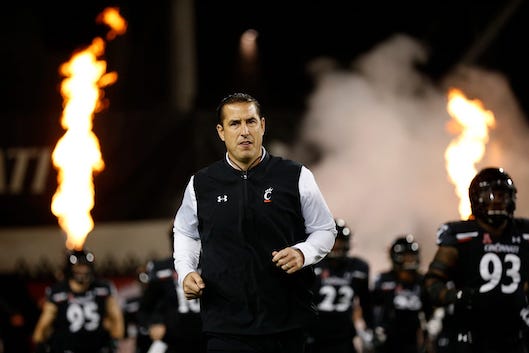 We really don't know, and no amount of investigative journalism can uncover what's in Luke's Fickell heart.
I won't apologize for that.
In 2019, Bohn pursued Dave Aranda as defensive coordinator before Baylor offered him the whole shebang. After a bad 2020 and a really good 2021, would Bohn want Aranda as his next head coach? Possibly.
But he wasn't looking for a head coach two years ago. Now, with the entire sand box to play in, Aranda may not be quite an enticing choice compared to the rest of the field.
For many years, I used to think David Shaw would make a great USC coach.
Disregard his unavailability. He loves the running game, knows how to develop a tough defense, and didn't need a John Elway at quarterback, just someone with a strong arm who could swiftly get the ball where it needed to go.
Whatever athletic attributes came with the package was a bonus.
I no longer believe he'll fit in southern California. Not with me, anyway. His team's inability to rush the ball this season, and his confusion after another Cardinal late fourth-quarter loss spoke volumes.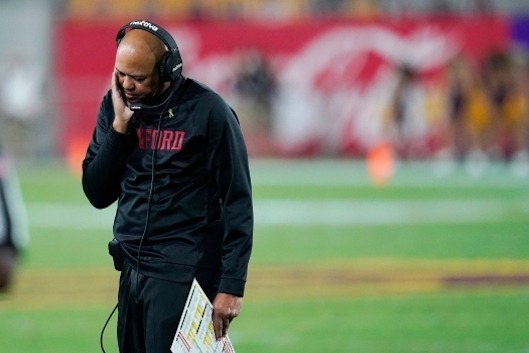 Stop me if you've heard this before:
"(We) have a locker room full of guys that are not happy right now, and they shouldn't be," he said. "This team is better than it's playing and it's up to me to find out why we're not and what we can do to get there because we can play much better than we played tonight… we're going to find a way to get more out of this football team and get us back into the win column."
I bring Shaw up because no matter how good a coach is, they will hit a rough patch for an undetermined length of time. If long and embarrassing enough it will result in termination.
There may be only three coaches, and two of them are inactive, who will never hit a rough patch, either on or off the field. The rest—including Dabno Sweeny—oversee empires that can crumble at any point.
The truth is, 99% of coaches are hired to be fired.
Any coach rumored for the USC job is capable of eventual implosion, except for Bob Stoops and Chris Petersen. These are the only two that unarguably will turn the Trojans into perennial national championship contenders.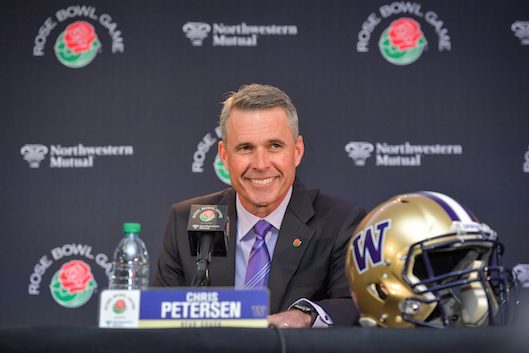 They have both stated in no uncertain terms they aren't looking to go back to work. We'll know soon.
A few others would be a seismic improvement over what has been in place the past 11 years. It makes little difference who these few are.
What matters is whether Mike Bohn grasps the enormity of the hire. The impact, positive or negative, will have a lasting effect across the college football landscape, not only for the Pac-12's national perception, but for near-future conference realignment.
I think Bohn is up for it. I believe he understands the illustrious history and considerable meaning the football program has to Los Angeles and to Trojan fans across the globe.
This is a simple decision. Go after Stoops and Petersen as if your job depended on it, and failing that, go with the next best option. And don't fail that.
---
—More from Mik Dietlin—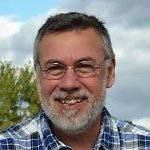 Latest posts by Mik Dietlin
(see all)