Posted on September 6, 2022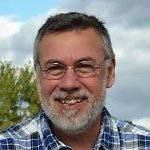 By Mik Dietlin, SuperWest Sports
W
hat a breath of fresh air that was.
Was it as awe-inspiring as Brahms Third Symphony, or as visually stunning as Bosch's The Garden of Earthly delights? Did it possess the physical domination of Carrot Top obliterating a watermelon?
No, but it was in the general ballpark. And that's more than okay for now. It's only game one of the Lincoln Riley era, a 66-14 thumping of Rice.
There were no false start infractions I'm aware of—certainly none that disrupted a drive—or lack of discipline penalties, or clowning around on the sideline.
Nobody unwilling to tackle.
No coach with his hands stuck at his hips, staring off into the void, mouth forming a perfect doughnut hole shape, as if wondering, "Gosh sakes! How in the world could that have happened to us?" Oblivious, as always, that it's nobody's fault but his.
Riley talked all spring and summer about what was needed to build a championship team. He mentioned several times he and his staff knew what that looked like.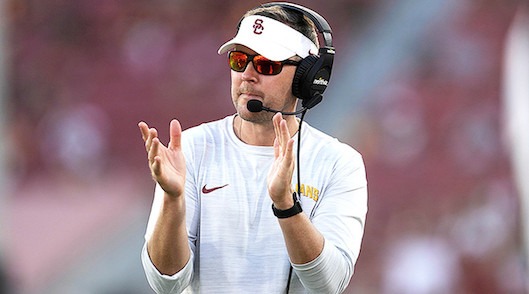 We had to trust him because we witnessed his results at Oklahoma. Now, after Saturday's result, Trojans fans have to be fully invested in what is occurring before their very eyes.
Offensively it was production by committee. Twelve players caught the football, none registering more than 5 receptions. Seven players ran the football, none registering more than 6 carries.
Every offensive weapon had a hand in 538 total yards.
The defense was led by Shane Lee (eight solo tackles, two for loss), Eric Gentry, Calen Bullock, Max Williams, Mekhi Blackmon, and De'jon Benton.
Those six figure to be the glue holding this defense together as the season progresses, but we could easily be talking about different players stepping up at the mid-way point and beyond.
There were eight tackles for loss including four sacks, helping to limit the Owls to just 280 total yards.

Touchdowns were handed out like Halloween candy on both sides of the ball.
Lee, Bullock, and Raylan Goforth had pick-sixes. Caleb Williams threw 2 touchdown passes; and  eight different Cardinal and gold jerseys scored. Back-up QB Miller Moss excelled during the fourth quarter.
You could argue that yes, that's all well and good, but it was Rice.
Sure, but USC handled them the way championship teams are supposed to handle weaker teams, by kicking the crap out of them, and not letting their foot off the gas because faith and family come before football.
The Coliseum hasn't seen 66 points in a game from the home team since 2008.
This offense is already executing at an elite level, in large part because of the complete control the offensive line had over a good veteran Rice defensive line.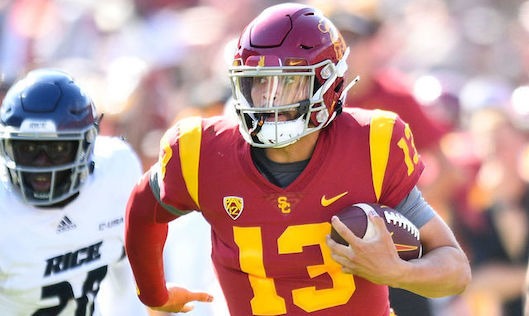 When pass protection broke down, Williams had no resistance scrambling free for large chunks of yardage.
At this early stage of the race, it's difficult to criticize the Trojans for much. Edge rusher Korey Foreman remains M.I.A. from last year.
DC Alex Grinch has to figure out what it's going to take to get consistent, maximum effort and production from him. It would lighten the load for the rest of the defense if he did.
Romello Height was ejected for targeting. In past years I would have blamed the coaching staffs for not teaching proper technique, but yesterday, it felt more like an accident, a highly forgivable transgression.
I grumble every time a player feels compelled to strike a Heisman pose, especially in their first game. Raleek Brown joined the growing ranks of Downtown Athletic Club wannabees after stiff-arming to his first collegiate touchdown.
After my initial disappointment, even that attention-grabbing act seemed larger than Raleek himself; perhaps a veiled message to the college football world that USC is on the way back.
The crowd, though enthusiastic and loving the performance, was listed around 60,000. I doubt that very much. It won't take long before sell-outs are a regularity, but the attendance was disappointing.
I guess it was to be expected given a temperature over 100 degrees on the field, and given Angelenos' penchant for comfort.
But it's a much better turnout than our powder-blue friends 20 miles west had. Rumors that UCLA bribed 27,000 people to attend with NIL money are totally false.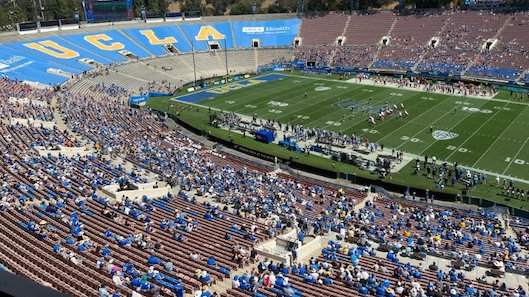 Much like the spring game, it took a while for the defense to set its jaw against the offense. They gave up several third-down conversions and were gashed up the gut a few times in the first half.
But they stayed steady and as the game wore on, the Owl's offense wore down.
Confidence has always been high in the Trojan locker room since Riley's takeover, and it's growing around the country.
USC is now the favorite, according to DraftKings Sportsbook, to win the Pac-12 title. Plenty more has yet to be decided of course.
The fate of so many teams in college football ricochet from week to week. What feels certain today often disappears tomorrow.
What is certain for this 2022 Trojan team, is that they're off and running.
---
—More from Mik Dietlin—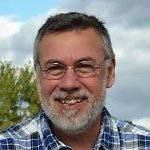 Latest posts by Mik Dietlin
(see all)