Posted on July 5, 2021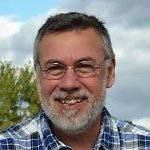 By Mik Dietlin, SuperWest Sports
R
eggie Bush is talking again. No, not on a Fox Sports College Football telecast, though we're only a few months from the start of the 2021 season.
He's talking about himself on Twitter.
Since leaving USC, when Reggie talks about himself, quite often it's in reference to how he should be given back his Heisman Trophy.
And now that July is here, the official Name, Image, and Likeness Era (NIL) of college athletics has begun, and with it, another opportunity for Bush to try and leave the Heisman Trust in his dust.
Since the discovery of the Dead Sea Scrolls in 1946, a theory has floated around esoteric circles that Judas was not the evil scum guided by Satan to betray Jesus, but a willing participant in His capture, chosen specifically by Jesus because he was the only disciple mentally strong enough to accomplish such a morbid deed.
In that scenario, Jesus is said to have known the role He had to play for mankind, and trusted Judas to help carry it out.
It's unlikely Bush knows anything about this.
But based on his incessant yapping over the years, I get the feeling he believes he's a modern day Judas—the Judas commonly thought of by the entire world, destined to be remembered by history as a traitor concerned only with acquiring 30 pieces of silver.
Now, Number 5 is flashing and hurtling across social media with as much speed and shiftiness as he ever displayed on the field.
Well, not really. In contrast to those elusive powers of escapability he once displayed on grass, he's been pretty easy to chase down off it.
His message on Twitter, well timed on NIL Day (July 1st—soon to be declared an unofficial holiday by college athletes across the country and celebrated for eternity), is curious, to say the least, for its lack of breadth and detail.
Former USC running back Reggie Bush won the Heisman Trophy in 2005, but had to return it in 2010.

"Over the last few months, on multiple occasions, my team and I have reached out to the NCAA and the Heisman Trust in regard to the reinstatement of my college records and the return of my Heisman. We left multiple messages for Michael Comerford, the President of the Heisman Trust, but instead received a call from Rob Whalen, the Executive Director, who stated that Mr. Comerford would not be calling us back and that, in any event, they could not help us. We reached out to the NCAA on multiple occasions and received no help or got no response at all. It is my strong belief that I won the Heisman trophy 'solely' due to my hard work and dedication on the football field and it is also my firm belief that my records should be reinstated." (@ReggieBush, Twitter)
Let's get this bothersome fact out of the way real fast.
Bush uses the word "multiple" three times, which for any tweet ensures a tiresome read. It's redundant—about as redundant as his ego-driven redundant tweets can get.
On multiple occasions (twice) he states that his team reached out to the NCAA, but other than a call-back from Rob Whalen, who happens to be the Executive Director of the Heisman Trust—and not chopped liver—his "team" (i.e. propaganda machine) "…received no help at all or got no response."
Reggie, you did get a response that the President of the Heisman Trophy Trust wouldn't be calling you back. It may not have been the response you wanted, but yes, it was a response.
Nevertheless, one day later, the Trust seemed to give Bush the response he wanted after all—albeit indirectly—writing in a public statement that, "Should the NCAA reinstate Bush's 2005 status, the Heisman Trust looks forward to welcoming him back to the Heisman family."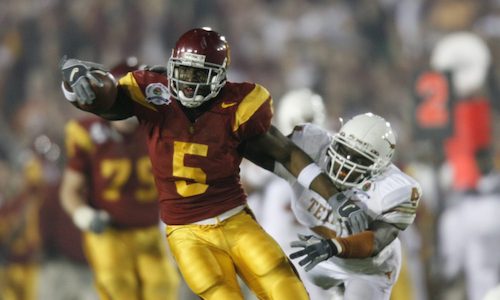 I do agree with Reggie that he won the Heisman "solely" due to his dedication and hard work on the field. No college football fan would dispute this.
The problem is, he lost the Heisman "solely" due to his commitment to breaking NCAA rules off the field.
We all know the NCAA will empty the barrel if backed against a corner. We've seen it time and time again. If you immediately admit to wrong-doing, so they don't have to spend time and money investigating you, they'll lower their weapon, pat you on the back, then slap your wrist.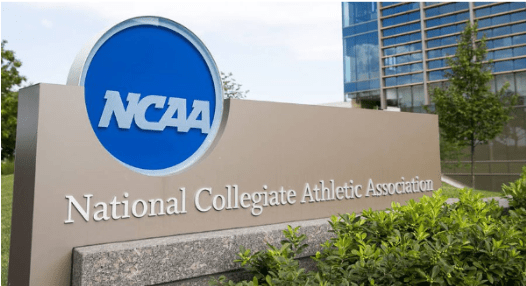 Bush and his University didn't do that. Arrogance prevented a far more favorable way out of trouble. And they've paid a heavy price since. They may still be paying for it.
Two minutes after his initial tweet, Bush had another. "I never cheated this game. That was what they wanted you to believe about me."
This remark is more delusional than the first.
I've never read or heard anyone claiming Bush cheated football. It's a statement he can make that's irrefutable, yet totally meaningless to the conversation, intended as a truth allowing validation of his arguments.
It's simply more deception, showing he really hasn't learned anything since college.

He did cheat his teammates, however, who've been oddly silent for the most part since the NCAA handed down their penalties. He's cheated all the Trojan football players and coaches since then, and the fans who worshiped him.
At times, I think I expect too much. I'm not an elite college athlete adored by perhaps hundreds of thousands of fans, faced with numerous temptations on a regular basis to compromise my ethics.
There's a funny word: ethics.
It's one of those words like "integrity," or a phrase like "faith, family, and football," that rings hollow in contemporary life.
We all know these aural symbols do not represent in any way what actually is. Hearing them spoken doesn't even provide comfort anymore. They're just thinly veiled remnants of meaning used to get an obligatory nod from others so a tepid form of communication can continue.

Maybe if I put myself in Bush's Nike's I would think differently. I might. I could never say I'd be the same guy I am now, unwilling to shed my honesty for the sake of immediate wealth.
Some psychological change would have to occur.
But all that doesn't matter. It all comes down to this: Did you violate rules that at the time warranted a stiff penalty? If so, you must accept it, and learn from it.
Additionally, do you believe, years later, that we should all live like your violation never happened because collegiate athletes can now financially benefit from their abilities?
If the NCAA grants Bush's wishes, then it must revisit and overturn every similar case which it has investigated.
It ain't happening, Reggie. Move on.
---
—More from Mik Dietlin—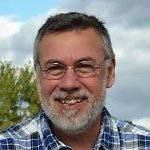 Latest posts by Mik Dietlin
(see all)