Posted on September 17, 2021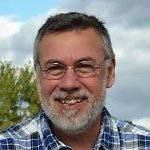 By Mik Dietlin, SuperWest Sports
W
henever I skim over the record books, either of the old days or as recent as yesterday, I can always find what I'm looking for.
Numbers. Winners and losers. Yards gained and yards allowed. Anything. Attendance figures, coaching records, all is available.
If I'm still here 25 years from now and want to brush up on the career of Clay Helton, in all likelihood to refresh my failing memory, I can do so, and learn what I want.
What the record books won't show, and don't care to show, is that Clay Helton was a wonderful person.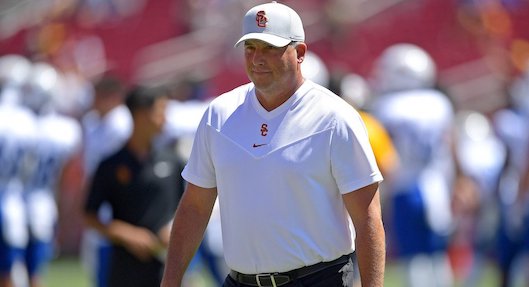 Now that he's fired, everyone feels the need to qualify their misgivings over his clumsy coaching abilities by adding how nice of a guy he is.
As if any of that, true as it may be, helps win championships.
The fact is, lots of people have eagerly sung the praises of his good nature since the interim tag was removed and he became USC's head football coach.
He was so nice, no one could bash him without also patting him on the back for good behavior.
Belying his golly-shucks exterior, Helton is, however, a far more complicated individual than people imagine.
The demon inside me prefers to see Gentleman Clay as a devious, opportunistic wind-up coach, taking full advantage of the unsuitability of Pat Haden and Lynn Swann, two former AD's that never gave a damn about extending the legacy of the football program.
Which is baffling, since both ex-Trojan greats are firmly entrenched as part of that legacy. You'd think they'd care a little more.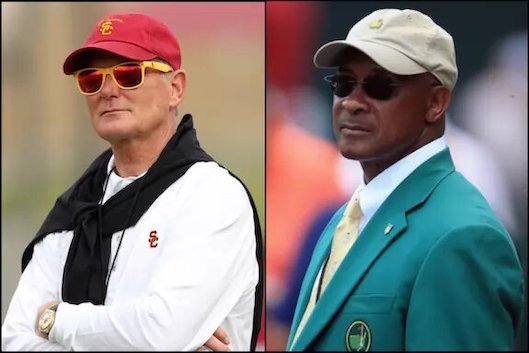 Those three—the Three Amigos if you will—Helton, Swann, and Haden, will forever be linked as the purveyors of one of the lowest periods in Trojan football history.
It's easy to hide behind a computer and be critical, as anyone knows who uses social media, or writes a USC football column.
Quite another story to do it in front of the world, i.e., a large national press conference. In Helton's case, it's been too easy for lazy television and podcast journalists to let him off the hook without pressuring with follow-up questions that would make him sweat.
You can't ask what you perceive to be a tough question knowing full well Helton will respond with a factory-made answer.
You can no longer claim to be asking tough questions. Without imaginative follow-ups that might put Helton in an uncomfortable position, these interviews are nothing more than an exercise in futility.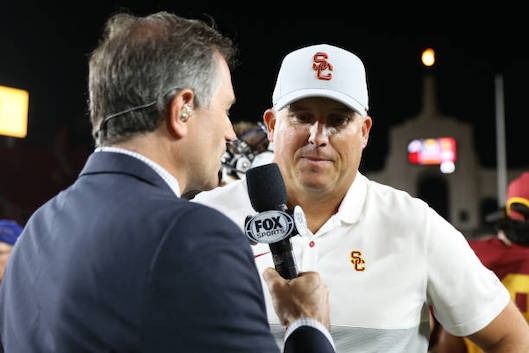 As strange as it sounds, despite the heavy criticism Helton has endured as head coach, they're hasn't been enough pressure from areas that should have garnered more honesty.
Intense censuring has been volleyed from places generally hidden from his view, places he can effortlessly avoid or shut out.
He pays no attention to college football websites, and he can filter the hostile screams from Trojan fans as he trots off the field, turning it into white noise.
But a microphone in front of his mouth with the camera's rolling is the exact setting required to create a moment of truth.
Applying pressure in that instance in the form of intelligent but penetrating questions designed to provoke an emotional reaction can achieve the goal of unencumbered honesty.
Helton would have been a better coach, and yes, a better man, if he had told the truth much more often.
His teams have looked average at times, good at times, and unwatchable at times. He cherry-picked the good games as evidence he possessed a good team.
After bad games, he spent a great deal of effort trying to convince us it was only one game, or we've got everything in front of us, or I've got faith in everyone in that locker room…
Or if you could see these poor kids faces, how hurt they are, you'd know how much it means to them…
Or let's wait and see where we are halfway through the season, or let's see where we are at the end of the season, add up our wins and see where they put us…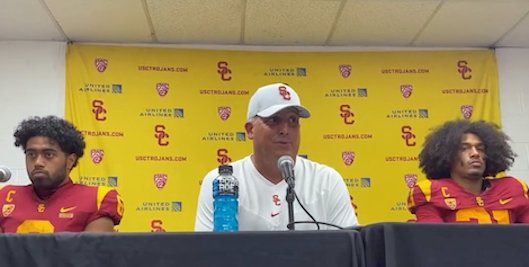 Hell, I'll even suggest we all should wait until summer camp next year before we can rightly determine how special this football team really is…
Clay Helton's perception of the truth regarding football and how he presents his team's play and results to the fans and media was psychotic.
We experience external stimuli through the senses, but are incapable of comprehending it in its totality.
Therefore, objective reality doesn't exist. Our understanding of "reality" is based on genetics, second-hand information through social structures, and a host of other influences physical and psychological..
In other words, each of us is a carbon copy of who came before.
Clay Helton is no different than you or I in this regard. But there is an ultra-positive buffer constantly at work in his mind that was incapable of deconstructing negativity that would have helped him work with the energy.
Watching post-game press conferences, and really any interview he gave, it was apparent Helton didn't fully grasp the gravity of what he was saying.
His ultra-positive buffer was tuning out any negativity he heard, simply because it wasn't positive information. It resulted in zero accountability from him for his part in turning out such an uninspired product year after year.
And why should he be accountable when a dunce selects you to lead one of the finest college football institutions in the country? Or, when another dunce gives you a five year extension? Wouldn't you think you're doing fantastic work?
Helton has given an immense amount of care and support to a lot of student athletes. He's guided them like a father, and should be commended for it.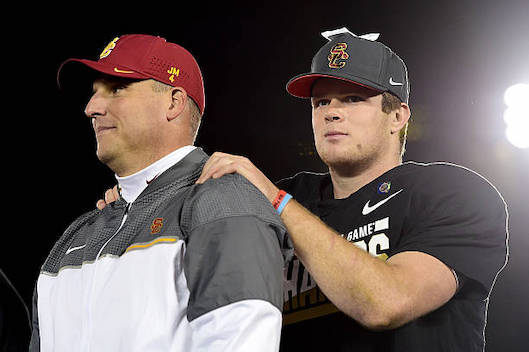 But let's not pretend he's selfless to a fault. He showed a strong instinct for self-preservation by firing 14 assistant coaches in six years, believing the problems besetting his team were outside of himself.
When the same mistakes on the field keep repeating themselves, it ought to alter your perception just enough to make you think:
"Maybe I need to look at my approach to coaching, how I function on a daily basis and how that translates to my players. Maybe I should re-evaluate everything I do as a coach because it isn't working. The players aren't improving, and I owe it to them to help them reach their goals."
That's called integrity, a word Helton tossed around as carelessly as the infinite excuses he wanted us to believe.
Strange how I can remember Nick Saban say a few times, "I need to coach better," after a loss. I doubt Saban is completely sincere when he says it, but at least he's saying it.
I cannot for the life of me remember Helton using those words.
During Bohn's press conference explaining the firing, he was asked what attributes he was looking for in the new hire.
"Well, no question it's leadership, high integrity, character… The ability to connect with young men."
I have an attribute of my own to add: The ability to tell the truth, to look us straight in the eyes, fans, media, players, administration, and tell us, using your own specific football language according to your experience and education, what we're all seeing on the field, so we can come together.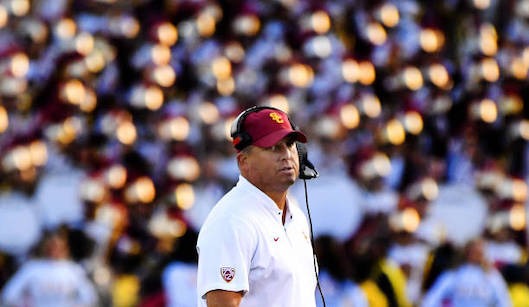 Now that the folks in Heritage Hall have finally killed the creature they built, and many of us enabled, it's their responsibility to never repeat the same operation again.
As some of you know, I've referred to Clay Helton only as "The Cat" for a long time now, my sophomoric way of describing the "nine lives" nature of his uncanny ability to remain head coach.
I vowed never to relent using the moniker until he either took a team to the playoff, or was let go.
The Cat's nine lives are up.
Long live Clay Helton.
---
—More from Mik Dietlin—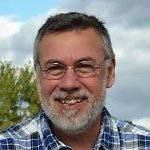 Latest posts by Mik Dietlin
(see all)