Posted on June 6, 2020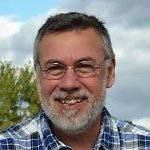 By Mik Dietlin, SuperWest Sports
Author's Disclaimer: This column was written with the gut feeling that USC will never again hire a Top 10-caliber head football coach, like a Bob Stoops or Urban Meyer. These larger than life, unshakable, dominant personalities scare the living bejesus out of the Heritage Hall aristocracy. I am attempting to make peace with that strong impulse by looking in a different direction beyond 2020.
"I'd love to change the world
But I don't know what to do
So I'll leave it up to you…"
 —Alvin Lee, Ten Years After
Ever since Pete Carroll left USC after the 2009 season, the Trojans have compiled a 86-45 record, going 3-4 in bowls. 
I never took calculus in high school. Back then, just saying "calculus" out loud made my brain hurt. I don't even recall taking geometry. Angles? The only angle I cared about was in navigating the shortest line to graduation with the least resistance. My general math skills were average at best, amusingly suspect at their worst
Years later my ability with numbers has improved remarkably. My cell phone tells me that 45 divided by 10 equals 4.5. I do know 4.5 losses per year over a ten year stretch for such a storied college football tradition consistently looked upon as one of the five greatest programs in history is a lot of losses.
4.5 losses means you will never sniff hallowed Playoff ground. It means you will battle season after season just to win your division, failing much more often than succeeding. It means barely winning one Rose Bowl over the course of a tenth of a century, in large part because of a gifted, ice-in-the-veins type of quarterback, a once in a generation Houdini that miraculously salvaged some semblance of dignity to a wounded athletic program and its fan base.
It means regular trips to the Holiday Bowl, the Alamo Bowl, and the Las Vegas Bowl.
And when it means the Cotton Bowl against Ohio State, you're offensive line is so physically outclassed it's painful. And I'm just talking about the stinging pain of Trojan fans. Imagine how the players felt getting a damn good whacking. Not even Houdini could escape from that straitjacket.
Ten years after Carroll, it's still exasperating rooting for Cardinal and Gold. The decade has been trashed with poor decisions leading to setback after setback. A lot of shooting themselves in the foot, sleeping on the job, the left hand not knowing what the right hand is doing kind of stuff. 
I'm not sure which ESPN manikin coined the derogatory phrase, "Clown College," and I really don't care. It ticked me off at first, then it sunk in that yes, rather than comparing the USC athletic program to a circus of annoying alcoholic clowns, I can actually see these zany cast of characters in a blundering Keystone Cops production, replete with a total lack of common sense. And unlike the Hollywood actors of those movies, operating with a total lack of zeal.
Thankfully, things are picking up quite a bit with the influx of several new coaches and the verbal commits they've reeled in, despite the lingering presence of the last Keystone Cop.
Whether guitarist Alvin Lee's lyrics to "I'd Love To Change The World" were meant as sarcasm in response to the belief that the world can be changed at all, or meant esoterically—that in knowing the world can't be changed you have fundamentally changed yourself, and therefore the world—is irrelevant.
They could also mean, "I don't want the burden, you deal with it. I'm pouring myself another Jack and Coke."
We can safely say he wasn't referencing any aspect of college football.
You can change the chemistry of a college football team by hiring and firing. Blessed with a clever AD, perhaps even one bestowed with the gift of prophesy, you can change your little football empire for a long time.
Graham Harrell is that change.
More than any other permanent hire made by the University of Southern California 10 years after Carroll, he is chiefly responsible for the positive shift in work attitude and confidence. He's infused a genuine Texas swagger you can clearly feel spreading throughout the program, as opposed to the cartoonish brand you see for show far too often. 


In a overly complex world increasingly too difficult to understand, he's provided simplicity and ease. His ever-present smile during interviews belies the evident exasperation of repeatedly having to talk about his offensive philosophies, implying they're so simple to comprehend a caveman could do it.
Though he designed the offense, he's never given the slightest impression he was Rembrandt and the players his paint brushes, reiterating countless times he's there to help kids reach their individual goals, while attaining the highest level of success they can achieve as a team. With a calm demeanor absent of any bravado, he showed by example making mistakes was really no big deal. 
From day one his players gobbled up his minimalist approach, his looseness, his cool. They relished the opportunity to dictate their intent to a defense no matter what that defense had in mind. Execution was the barometer, the only measure of performance. There were too many options, too much ground to cover, too much for opposing defenses to think about. Simply not enough time to counter from getting blindsided by the vast array of weaponry.
Instead of slowing in reaction, receivers instinctively sped to open areas and caught the football. The running game had difficulty getting tough yards and maintaining consistency, but there were glimpses of a ground attack that could be ridiculously devastating this year.
Offensive line coach Tim Drevno is a believer. "So I always say to Graham, I enjoy like heck coaching in this offense because one is you really get to teach technique," he said recently. "I've been in offenses where the playbook is [very] thick. And all you're doing is teaching adjustments and things. So it's—it can be, you're not even thinking about, you know, the technique, you're thinking about, 'Well what if they do this? What if they do that?'"
That's not the only benefit Drevno sees with Harrell's offense. Because of the lack of memorization and analytical work it frees more time for other matters vital to winning.
"And the other thing I really like is you get to spend time recruiting," he said. "Because sometimes when you're just thinking about all the adjustments… you don't have time to recruit. So I feel like I'm a better coach and a better person because I'm more available to our players inside the building and be available to the recruits we're trying to get. [And] to know to the right guys to get into this program [that] we feel they're going to be difference makers… [and] they have the DNA makeup that we're looking for."
I've written in a previous column about the danger of allowing Clay Helton, whom I've dubbed "The Cat," to hang around. The worst possible scenario for Trojan fans is if after a sensational 2020 season, the power that can change the Trojan football empire by hire or by fire gets duped into believing finally all is hunky dory, maintaining the status quo.
Meanwhile Harrell will get lots of job offers from across the country and eventually take one. That could happen real soon. If USC loses Harrell, momentum crumbles on both sides of the ball. Probably in recruiting as well. Not that they won't win nine games a year, but I'm finished winning nine games a year.
No one is knocking on the front door of The Cat's palatial estate overlooking the tranquil Pacific Ocean, maybe intruding in the middle of another batch of The Cat's perfectly barbecued 2,500-calorie burgers. There's no demand for his services from a Power 5 conference team I'm aware of, and I'd imagine not a whole bunch elsewhere. That says all there needs to be said about his market value.

In his story "Tion, Uqbar, Orbis Teritus," Jorge Luis Borges writes of a newly discovered planet called Tion as comprising a singular discipline all others are subservient to—psychology. Inhabitants there understand the universe as a fluid structure developed over time rather than an entity fixed in space.
If we are concerned with injustice, peace, and our future, or any other symbolic representations fixed in space, we begin with the injustice within ourselves, not shrug and point to our neighbor saying, "I'll leave it up to you." Overcoming injustice is not found in seeking justice, it's found in seeing our own injustice.
We observe what has happened before us, the suffering our actions and non-action has caused, seeing life as a fluid structure that possibly might energize a shift in a more prevailing direction. Then we exercise our will.
Mike Bohn must exercise his will with foresight and the power of his position with a psychology embracing a fearlessness toward change. That is the way out of the static entity called USC football. One more firing and we're there.
It comes down to one choice, if hiring a top level coach is out of the question: Do you keep Graham Harrell, momentum, and a Top 10 offense every year, making him the next head coach in 2021? Or do you let him walk?
---
—More from Mik Dietlin—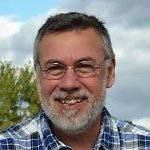 Latest posts by Mik Dietlin
(see all)