Posted on September 28, 2021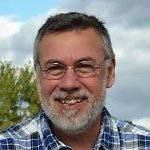 By Mik Dietlin, SuperWest Sports
And I just hope you can forgive us
But everything must go
And if you need an explanation
Then everything must go
– Manic Street Preachers
T
he total extent of my organized football career spanned the 1969-70 seasons of a Pop Warner league in the Los Angeles area, ages 11 and 12.
I was a shy, sensitive lad used to playing baseball and basketball, sports where the opposition wasn't intentionally trying to flatten me into the turf.

I only signed up because my dad wanted me to. He was very persuasive in his forcefulness. I resisted everything about the adventure. Even that young, I had attained enough wisdom to understand I wanted less physical contact in my life, not more.
Practices were difficult to say the least.
I shrunk from hitting and being hit. I devised methods to ensure I wouldn't be involved too much, such as slowing down just enough to be a late on the tackle, or taking the scenic route in pursuit of a ball carrier, techniques I see occasionally in today's college defenders.
My head coach, John Sarpolis, a tough as nails, very large uni-browed man, thought of a way to ridicule weakling kids like me in the hope of turning us into men.

Unfortunately his methods could produce the opposite effect of hindering our social development by turning us into laughing stocks.
Mr. Sarpolis purchased these enormous hippie daisy stickers that emblazoned the entire side of a football helmet. Once he experienced enough disgust for a player's poor tackling he'd say to them with a grumble, "Go get yourself a daisy."
We all feared hearing the order, as mildly conveyed as it came. He said it to me once. After putting it on my helmet, making sure I took forever so as to miss as much practice as possible, I felt like a fool.
It was bad enough wondering what my teammates thought of my lack of manhood, but now every player, parent, and cheerleader (crap!) knew I was a pansy.
Fast forward to the present, the day after USC's humiliating loss to Oregon State, and I have an order for the Trojan defense:
"Go get yourselves some daisies."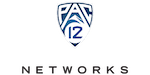 USC gave up over 300 yards on the ground at the Coliseum last Saturday in one of several Pac-12 Network's "Pac-12 After Dark" contests, rather than using a more direct and effective approach of highlighting one strong game per week.
These feebly advertised games are being scheduled more frequently of late, hidden away on their small-fry network because the rest of the country would rather not see the West coast play.
At least the handful of televisions east of the Mississippi that did mistakenly tune into Pac-12 After Dark expecting to see Cinemax-styled adult content, weren't saddled with another conference loss to a FCS school.

I take that back. Oregon did play Arizona.
Always the entertainers, the number 3 team in the nation, the North Star of the conference, struggled at home against our FCS representative all the way to the fourth quarter. Create plenty of drama, then hit 'em with a strong finish!
Leave them coming back for more.
The Beavs thorough domination makes me fear for the Trojan's safety when they go up against a more physical, more dominant foe, like that team from South Bend.
Well, I just opened the door again. You know I can't pass on an opportunity to take shots at the Golden Domers.
During the day, the country celebrated Brian Kelly's106th win at Notre Damn, a school record. The Domer players had fun on the sideline by sliming Kelly with green Gatorade, or Powerade, or whatever performance enhancing aid athletes guzzle now.
Get it? Irish? Irish people are associated with the color green. The custom may have been founded upon the fact that leprechauns wear lots of green, a similar mythology as the national idiom "luck of the Irish."
An all-time record of 19-18 in bowls doesn't sound very lucky. It's about as close to being average as you can get.
It's a clever demonstration of love toward your head coach who hasn't, and never will win a national championship, not as long as he insists on playing quarterbacks like Jack Coan.
While we're on the subject of records, Knute Rockne, who's record Kelly broke, had a winning percentage of .881 with 3 national championships. Frank Leahy, arguably the greatest Domer coach in history, had a .855 winning percentage with 4 national titles.
Brian Kelly's numbers are .731, 8th all-time of Domerville coaches with more than 40 games. And no national championships.
So what exactly are we celebrating? Longevity?
OSU came to L.A. with a genius strategy—to grab and hold red jerseys and the arms inside them for 60 minutes, collecting as many yellow flags as possible.
It was a mystery as to why they kept doing it, though the Beavers' incredulous faces upon seeing yellow flag after yellow flag whizzing by them like fireworks suggested a vast conspiracy was taking place.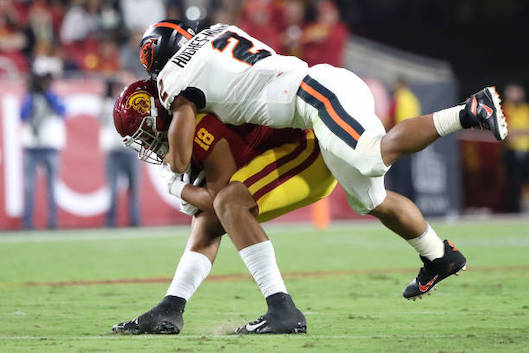 But it worked brilliantly. Why won't that same philosophy work for the Trojans? No matter how many penalties OSU committed, they remained fully determined to cram the ball down SC "defender's" wind pipes, until the air had left their bodies.
No outside containment. No push up the middle. No sacks or tackles for loss. Missed tackles all over the place. No Corey Foreman for the fourth straight game.
I'm looking forward to the first time a TV announcer mentions his name during a broadcast. That will be a swell day.
I saw number 99 running around a bit, but he didn't do much.
Interim head coach Donte Williams spoke after the massacre. He was asked if his promotion was a little too much too soon.
"No, this is what I've been doing my whole life," he replied. "So no moment would ever be too big. This is what I've been doing, this is what I'll continue to do."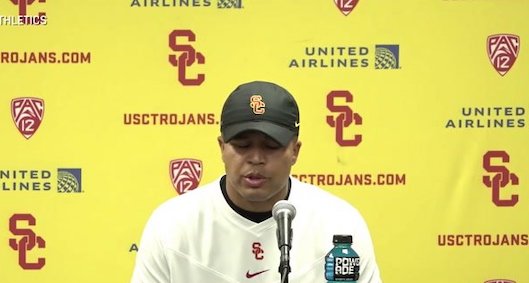 It echos what he's been saying lately about being born to be a head coach. He may think he was born to be a collegiate head coach, but I certainly wasn't born to believe he can do it. Maybe he can, but it won't be at USC.
I wrote last week that it would be nice if the new coach asked him to stay on. Now I don't think so. Heritage Hall has to disinfect all traces of Clay Helton's head coaching career, and it begins by unloading every single coach.
Sure, we'll miss Donte Williams' energy and recruiting abilities. But nothing recruits better than an established winner from a major university who's recruited plenty of great football players himself.
We heard the typical post-game coach-speak of how problems will get corrected, how they can't become so consumed with adversity that the life gets sucked from them.

The head coach's false modesty, how he was out-coached and for everyone to put the blame on me is always a treat. We all care so much—it's gut wrenching to see all this happening. And the proverbial "we tried everything but nothing worked."
Please, everyone. Just shut up.
I'd prefer they cancel post-game interviews than to hear any more of this Chatty Cathy garbage. The only thing left for you to do is the best you can, whatever that may be, then figure out your next move once the season is over.
USC will be fortunate to win six games and snag an invite to the Please Don't Squeeze the Charmin Bowl.

The only way this runaway train has a chance to avoid derailment is if Jaxson Dart regains total health and re-energizes the program like he already has proven he can
And that tells you all you need to know about this coaching staff.
That kind of expectation and burden should never be placed on a true freshman. The coaches ought to be able to meet their own high expectations with the players they already have.
---
—More from Mik Dietlin—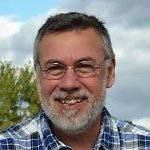 Latest posts by Mik Dietlin
(see all)