Posted on September 21, 2020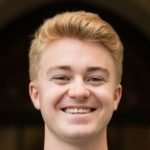 By Sam Connon of Dash Sports TV for SuperWest Sports
Two years ago, Dorian Thompson-Robinson was one of the most hyped prospects in the Pac-12.
Today, he seems to have fallen by the wayside.
The former No. 2 dual-threat quarterback in the country has since become UCLA football's de facto starting quarterback, putting up over 2,700 yards and 21 touchdowns through the air in 2019 alone.
Based on his tweets over the past few months, the Nevada native has been grinding harder than anyone else—even with the Pac-12 season up in the air—and he seems to be on the path to become a nationally-relevant signal-caller. Once the Bruins eventually get back on the field.
The casual Pac-12 fan just wouldn't know it.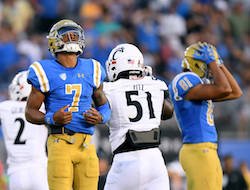 The hate against Thompson-Robinson has been rampant. Borderline aggressive too, depending on which UCLA message boards you look at.
Thompson-Robinson can put up solid stats across the board and still get labeled as a receiver playing out of position by disgruntled UCLA fans. Just look at Thompson-Robinson's 431 total yards and four total touchdowns against crosstown rival USC last season.
Yet he still got blamed for the loss, despite leading the charge for an offense that put up 35 points.
Blame inevitably gets placed on quarterbacks for team losses: That's nothing new at any level of football. But Thompson-Robinson is a top-three quarterback in the Pac-12 at least, and he gets treated like a scrub by the Conference's fanbase on the regular.

The fact of the matter is Thompson-Robinson could very easily be the best quarterback in the Pac-12 by year's end.
Among returning Pac-12 quarterbacks, Thompson-Robinson ranked only behind USC's Kedon Slovis, Arizona State's Jayden Daniels and California's Chase Garbers in passer rating in 2019.
Garbers, however, did not record enough pass attempts to qualify outright, and Thompson-Robinson is heading into the all-important third year while Slovis and Daniels are still just underclassmen.
And while Daniels is a highly-touted dual-threat passer, Thompson-Robinson proved to be just as efficient on the ground in 2019—though the archaic statistical tracking of college football just worked against him.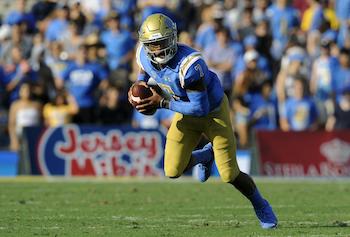 Thompson-Robinson rushed for 500 yards if you exclude the losses he took on sacks—as is the case with NFL quarterback rushing stats—good for 45.5 yards per game. Daniels, on the other hand, rushed for 532 despite playing one more game than his Bruin counterpart, which gave him an inferior 44.3 net yards per game average.
Thompson-Robinson also rushed for one more touchdown than Daniels, and the two quarterbacks' completion percentage was separated by just 1%.
The fact that Daniels has secured top-50 Heisman betting odds and Thompson-Robinson is being completely overlooked is borderline criminal, as the two are near-equivalent players in most areas of the stat sheet.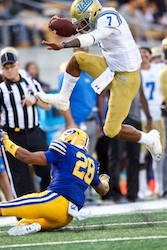 A lot of the criticism thrown Thompson-Robinson's way is very similar to the hate Lamar Jackson got when he was at Louisville: He is "too athletic" and "not smart enough" to be a quarterback at the next level.
The Bruins' starting quarterback might not have an NFL MVP award in his future, but he has a lot more in common with Jackson than one might think.
Thompson-Robinson is clearly not as explosive as Jackson, and it shows in his inferior rushing stats. However, his career completion percentage is 2% higher than Jackson's, and their freshman passer ratings are separated by just 4.5.
Jackson was a sophomore when he won the Heisman in 2016, but that was also Louisville coach Bobby Petrino's third season in town—the same year coach Chip Kelly will be entering at UCLA in 2020.
UCLA shouldn't expect Thompson-Robinson to bring a Heisman trophy home to Westwood anytime soon, but things aren't that black and white.
The only real issues with Thompson-Robinson over the past two seasons have been health, consistency, and ball security.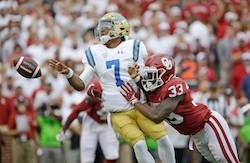 Taking care of the ball is a relatively simple fix, especially since Thompson-Robinson's biggest concern was ill-timed fumbles rather than interceptions. Only time will tell if Thompson-Robinson took care of this aspect of his game in the offseason, but in his third year of college football, there should at least be somewhat of an improvement on that front.
The same goes for health, which is mostly out of Thompson-Robinson's control. He only got injured once in 2019, and while that cost him a game-and-a-half, it is an improvement on the seemingly constant dings he suffered his freshman year.
Consistency was an issue for Thompson-Robinson as well, but it also shows how high his ceiling could be moving forward. Eight of his starts yielded passer ratings above 120 in 2019, and four of them ended with Thompson-Robinson posting passer ratings over 145.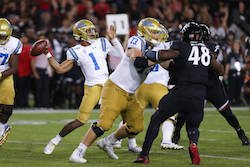 If he is going to reach his full potential, he needs to cut out the performances he had against Cincinnati, Arizona and Utah, which resulted in passer ratings of 91.2, 101.3 and 95.5, respectively.
Thompson-Robinson may not be as accurate as Josh Rosen. He may not be as elusive and mind-blowing as Lamar Jackson. He may not win as often as Brett Hundley.
But that doesn't mean he's a bad quarterback, or a disappointing one. Only a special kind of player can rack up 564 yards and seven touchdowns like he did in UCLA's 31-point comeback against Washington State on the road last year.
It has taken him a few years to get his legs under him, but Thompson-Robinson is safely a top-three quarterback in the conference in 2020.
If he sticks around for 2021 like he should, Thompson-Robinson could turn a lot of heads on the East Coast as well.
You can watch Connon's Bruin Dash Sports Talk Show on Dash Sports TV, and read his other stories at the Daily Bruin.

---
—More from Sam Connon—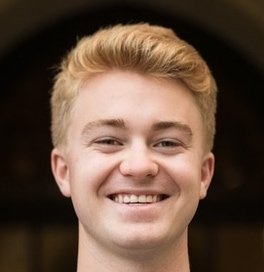 Latest posts by Sam Connon
(see all)