Posted on November 2, 2020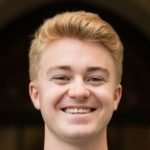 By Sam Connon of Dash Sports TV for SuperWest Sports
A seven-game season doesn't give the Bruins much of a chance to turn the program around after four consecutive losing seasons and dwindling fan interest.
So the best way to make the most of a bizarre 2020 season is to hit the ground running.
Or—more accurately—passing.

UCLA football is one of only a handful of Pac-12 teams with an incumbent starting quarterback at the helm, with Arizona State, USC and Cal rounding out the group. Junior Dorian Thompson-Robinson is the most experienced returning passer in the Pac-12, with more career attempts than Jayden Daniels, Kedon Slovis or Chase Garbers.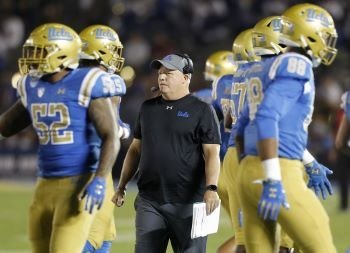 Coach Chip Kelly should use that to his advantage when the season kicks off Saturday against Colorado, and finally rejuvenate a Bruin passing game that has been mediocre—by his own standards—since his arrival.
The Buffaloes boasted the third-worst pass defense in the conference in 2019 with 288.3 yards allowed per game, and they return most of the same starters.
Cornerback Chris Miller is back from an injury that cost him most of last season, but it would certainly be surprising for him to get back to form in his first game back from a torn ACL with limited practice time.
Other than Miller, Colorado doesn't boast much top-level talent in its secondary. They also have a new coaching staff taking over, with former UCLA head coach Karl Dorrell now in charge, although he did retain last year's defensive coordinator Tyson Summers in the same role.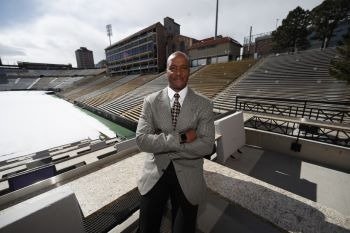 Dorrell is an offensive-minded coach, with 12 seasons working exclusively on that side of the ball since he left Westwood in 2007.
He's still mulling his decision in a heated quarterback battle, meaning the defense could very easily take a back seat in Dorrell's mind thanks to a condensed training camp.
That could mean good things for Thompson-Robinson, who threw for 2,701 yards and 21 touchdowns in 2019. But the Buffaloes' suspect defense isn't the only reason the third-year signal-caller has big game potential heading into Saturday.
Steven Montez is gone, and Colorado has a major question mark at quarterback. No. 1 receiver Laviska Shenault Jr. and starting left tackle Arlington Hambright are also in the NFL now, so with a whole new playbook and three of their most important offensive players gone, things could be shaky for the Buffaloes on that side of the ball early on in Week 1.

That means Kelly and Thompson-Robinson have a cushion, and they should use it to experiment and run up the score. That isn't to say UCLA will blow out Colorado on Saturday, but the Bruins certainly have a head start.
If Thompson-Robinson was telling the truth when he said Kelly has given him the keys to the offense over the offseason, it would be a waste not to go all-in and break out as many explosive plays as early as possible.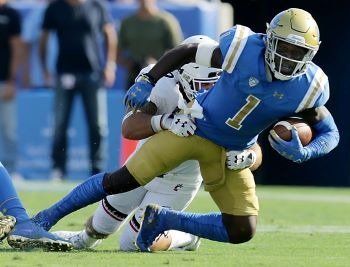 One of Thompson-Robinson's major faults in recent years has been turnovers—he led the country with 19 last year.
If he can make highlight reel plays against a mediocre defense without turning the ball over, he can demonstrate his commitment to improving over the past 12 months.
Thompson-Robinson has a lot riding on this season. He probably won't declare for the 2021 NFL Draft either way, but his reputation is on the line ahead of this shortened season.
Thanks to consistency in Westwood and volatility in Boulder, now is his shot to show off as a playmaker.
A 300-yard performance in the season-opener would show people that Thompson-Robinson means business, and that Kelly is ready to get his career back on track.
You can watch Connon's Bruin Dash Sports Talk Show on Dash Sports TV, and read his other stories at the Daily Bruin.

---
—More from Sam Connon—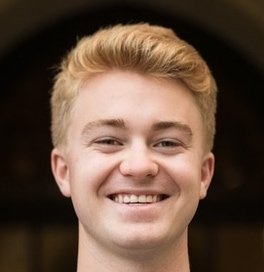 Latest posts by Sam Connon
(see all)