Posted on October 19, 2020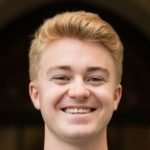 By Sam Connon of Dash Sports TV for SuperWest Sports
The third iteration of the Bruins schedule is here, and it's time to set some expectations.
The Pac-12 schedule released on Oct. 3 matched UCLA football up against Colorado in the season opener and Oregon in the lone inter-division contest. The shortened, seven-game season is more unpredictable than any schedule in the program's history, mostly due to a lack of precedent and coronavirus threats.
But if the season does go off without a hitch, this is how Bruin fans can expect things to play out.
Week 1 @ Colorado: Win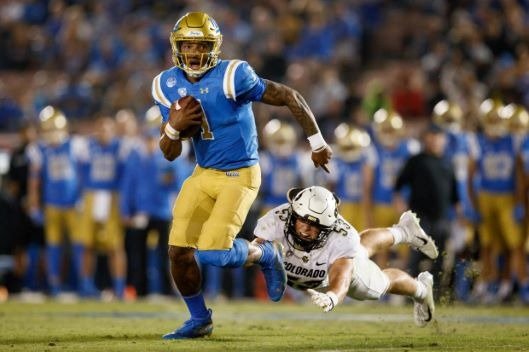 UCLA opens as a six-point favorite in its opener against Colorado, and that spread is certainly justified.
Chip Kelly has his detractors in and around Westwood, but he will have the coaching advantage. Karl Dorrell is now heading up Colorado after he took UCLA to five-straight bowl games from 2003-2007.
But Dorrell hasn't been a head coach in 13 years, and he missed out on basically an entire offseason to acclimate to his new roster. With Steven Montez now on the Washington Football Team's practice squad, Dorrell will also have to juggle a quarterback battle in a shortened fall camp.
Kelly is going into Year Three of this tenure, and offensive coordinator Justin Frye is now in his second season in that role. Dorian Thompson-Robinson is back as starting quarterback, and all of his receivers are back as well.
The continuity of a program is going to be a major factor in a shortened season, especially in the opener. The Bruins have the advantage in that sense, and they'll be a favorite heading into Boulder.
Week 2 vs. Utah: Loss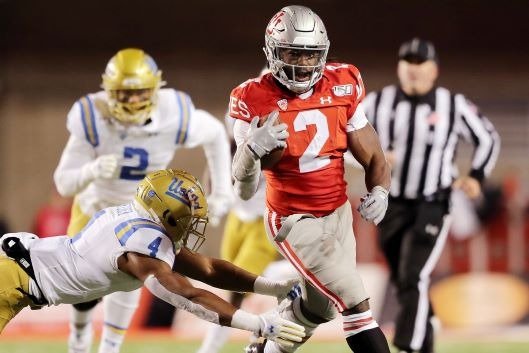 Utah is another team that faces a lot of turnover on the field, but consistency on the sidelines gives them a major leg up on UCLA.
Tyler Huntley, Zack Moss, Julian Blackmon and Jaylon Johnson played a major role in the Utes' 11-1 campaign in 2019, but they're all gone. Urban Meyer disciple and Salt Lake City staple Kyle Whittingham is still in town though, and that makes them dangerous.
Whittingham has led Utah to 13 winning seasons and 10 bowl wins since 2005, and while they likely won't be a national power again in 2020, they are still a threat to win the Pac-12 South.
The Bruins, on the other hand, are not.
Thompson-Robinson turned the ball over three times against Utah in 2019, and UCLA was on the wrong end of a blowout in each of the team's last three matchups. The talent discrepancy isn't as drastic this time around, but don't expect the Bruins to start 2-0 in 2020. 
Week 3 @ Oregon: Loss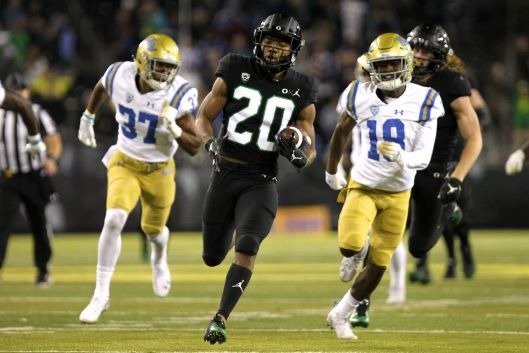 The Bruins couldn't have gotten a tougher draw when the Pac-12 reshuffled its schedule.
Oregon is the reigning Pac-12 and Rose Bowl champions and the highest-ranked team in the conference. The only true hole on their roster is at quarterback, with Justin Herbert now tearing it up for the Los Angeles Chargers, but Tyler Shough and graduate transfer Anthony Brown are expected to at least come in as solid game managers.
Thompson-Robinson is better than either of them, but the coaching, defense and trench battles will all go the Ducks' way.
It's the easiest prediction on UCLA's slate – there is virtually no chance the Bruins come out on top in Week Three. 
Week 4 vs. Arizona: Win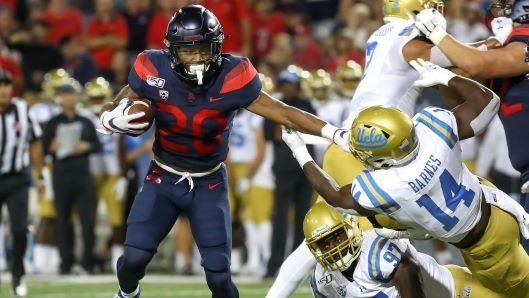 UCLA should have beaten Arizona in 2019, but a Thompson-Robinson injury and missed field goal cost them an early conference victory.
The Bruins will be at home this time around with a new kicker and more roster consistency, meaning things should go their way in 2020.
Part of the reason the Wildcats stole that game against the Bruins last year was because Grant Gunnell threw for 352 yards and a 140.6 passer rating in his first career start. UCLA brought in former Navy defensive coordinator Brian Norwood to be the team's new defensive backs coach, passing game coordinator and assistant head coach to stop things like that from happening again.
The defense is missing almost all of its starting linebackers from a year ago, but overall improvements on both sides of the ball will help swing the pendulum UCLA's way in this game.
Week 5 @ Arizona State: Win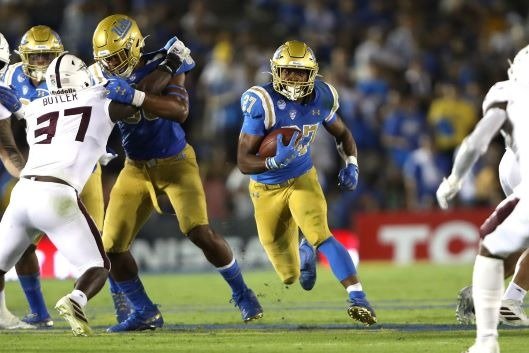 The biggest upset pick on this schedule isn't even that much of an upset, all things considered.
UCLA and Arizona State were both 4-5 in conference play last year. The Bruins beat the Sun Devils 42-32 in the Rose Bowl in 2019, but the final score doesn't show the fact that they were up 42-10 heading into the final quarter—a bona fide blowout.
Even though Herm Edwards and company beat Kelly's Bruins in 2018, UCLA very nearly made a last-minute comeback on the road before Wilton Speight took an ill-timed sack on the final drive of the day.
Going back to the teams' most recent matchup, Jayden Daniels put up nice garbage time stats, but he was outplayed by Thompson-Robinson for most of the night. The quarterback duel between the two top-tier dual-threats will be even more engaging this season, and the winner of that individual battle could very well decide the end result.
Thompson-Robinson is more experienced and is well-positioned to take a major leap this year, so if he can live up to his potential, the Bruins can emerge from this key divisional game on top.
Week 6 vs. USC: Loss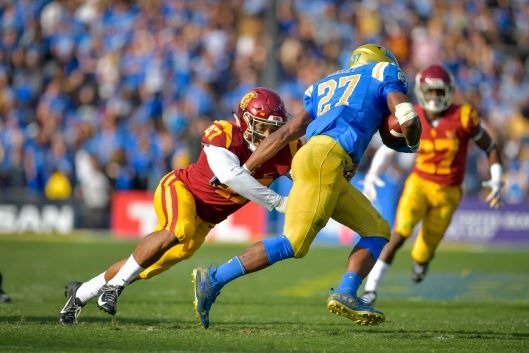 The Pac-12 made the right choice by saving UCLA-USC for the final week of the regular season.
There is bound to be a lot at stake for both teams this late in the season, with USC making a push to win the South and UCLA fighting to finish over .500 for the first time in the Kelly era. But between the Trojans' far superior talent and Kedon Slovis' cannon arm, the Bruins are certainly at a disadvantage.
The only way UCLA can pull off the upset against its crosstown rivals is if Clay Helton is somehow gone by Week Six. Helton has been on the hot seat for years now, and if the USC administration has the chance to bring in a guy like Urban Meyer in mid-December, they might finally pull the trigger and give him the boot.
Financial question marks caused by coronavirus might take that out of the equation, so UCLA is going to be a heavy underdog despite playing at home.
Bonus Prediction, Week 7 vs. TBD: Win
Oregon was the only team in the Pac-12 North to post a winning record in conference play last season.
Assuming the Bruins avoid the Ducks—who will most likely be representing the North in the Pac-12 Championship—they really won't be facing off against anyone who is legitimately unbeatable. Washington and Washington State have new coaches, Stanford is coming off its worst season under David Shaw and Oregon State is averaging 2.8 wins per game over the last five years.
California is the one true threat left in the North, and UCLA has the firepower to beat them in a winner-take-all game late in the season.
Kelly has to win this game to finish over .500, and doing so could put the Bruins in a respectable bowl game. The pressure is on, and I would like to think he rises to the occasion for the first time in three years.
You can watch Connon's Bruin Dash Sports Talk Show on Dash Sports TV, and read his other stories at the Daily Bruin.

---
—More from Sam Connon—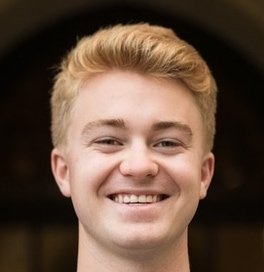 Latest posts by Sam Connon
(see all)