Posted on November 2, 2022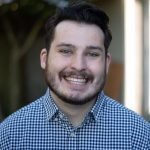 By Cody Schoeler, SuperWest Sports
T
here is a clear divide among the west teams at the moment. Of the eight teams, four are playing well while the other four are playing not so well.
With two obvious tiers of teams so far, it makes ordering them all into one power ranking a lot easier.
The 49ers, Chargers, Chiefs, and Seahawks end up in the 1-4 spots in some order. And then the Broncos, Cardinals, Raiders, and Rams occupy the 5-8 spots in some order.
The arrangement of the squads within those groups is where things get a lot more difficult.
But I didn't set out to rank these eight teams because it was easy. So, without further ado, here is the definitive ranking of the west teams as it stands right now.
1. Kansas City Chiefs (5-2-0)
E
ven in a week where they don't even play a game, the Chiefs' case for this number-one spot gets strengthened.

The last time they were on the field, the Chiefs beat the 49ers in a bit of a blowout. The 49ers (more on them just a bit later) proved that they are still a really good team this week, making that Chiefs victory all the more impressive.
Kansas City also chose to use the off-week to improve their roster, trading for wide receiver Kadarius Toney from the New York Giants.

It's clear that the Chiefs not only belong in the top tier of west teams, but they belong at the top of the top tier.
This week might have been the best opportunity for another west team to pass the Chiefs on this list because they were idle. But since that didn't happen, Kansas City may sit comfortably at number one for the next 10 weeks.
2. Seattle Seahawks (5-3-0)
E
very week the Seahawks continue to prove more and more that they belong near the top of this ranking.

They did it again on Sunday, beating a 6-1 Giants team emphatically in a 27-13 game.
On offense, it was more of the same from Seattle.
Play from quarterback Geno Smith that continues to suggest that his performance is not a fluke and the running game remained effective with rookie running back Kenneth Walker.
The defense is where this team has really improved.
After starting the season with one of the worst defenses in the league, the Seahawks have gotten a lot better on that side of the ball.

The one touchdown that Seattle allowed to New York came after a fumble recovery inside the five-yard line.
Other than that, the Seahawks pretty much shut down an offense that had been pretty good this year, especially on the ground.
If Seattle can field solid units on both sides of the ball then this team may actually be a threat in the NFC West this year.
3. San Francisco 49ers (4-4-0)
L
osing the way that the 49ers did to the Chiefs last week can be demoralizing. But they bounced back this week in a big way, determined to put that game behind them.

San Francisco got a huge win over the division rival Rams, beating them 31-14.
That game marked the full debut of running back Christian McCaffrey, and he did not disappoint.
McCaffrey become the first player since LaDanian Tomlinson in 2005 to record a passing, rushing, and receiving touchdown.
It seems like head coach Kyle Shanahan is committed is making his new weapon a big part of the offense, and it is paying off so far.
With McCaffrey taking care of the offense, all the 49ers needed to do was play decent defense and they had the game in the bag.

Luckily, they played better than decent defense, holding the Rams to just 14 points. San Francisco allowed Los Angeles to gain just 56 yards on the ground, while also registering five hits on quarterback Matthew Stafford.
The 49ers look even more formidable with McCaffrey now in the mix, so as long as this team can stay healthy they will be a contender.
4. Los Angeles Chargers (4-3-0)
A
s the second west team on bye this week, the Chargers didn't get a chance to improve their placement on this list but are still deserving of being in the top half.

Hopefully, the off week will give this team a chance to get healthy, as that has been the major issue plaguing them this year.
But the strengths of this team have still been obvious this season. Those strengths are what make them worthy of this number four spot, and make them a lot closer to the teams above them in this ranking than below.
Quarterback Justin Herbert is still physically capable of doing whatever is needed from him on a football field and hopefully won't be slowed down too much by the wave of injuries at wide receiver.
Running back Austin Ekeler has officially shaken off his slow start and has been one of the best dual-threat backs in the league.

The defense has had its warts at times this year but with defensive end Khalil Mack, safety Derwin James, and hopefully a returning defensive end Joey Bosa soon, the talent on that side of the ball is undeniable.
At some point, the Chargers need to make the switch from being one of the best teams on paper to being one of the best teams on the field. But for now, being good on paper is better than what the four teams below them on this ranking can say.
5. Los Angeles Rams (3-4-0)
U
sually, being the fifth-best team out of these eight wouldn't be that bad. Even last year that team probably would have made the playoffs.
But that isn't the case this year, as each of the bottom four teams has some serious concerns.

The Rams had a chance coming out of their bye week to get their season back on track but after suffering a 31-14 loss to the 49ers, their season might be even more derailed.
And if that ankle injury that wide receiver Cooper Kupp suffered near the end of the game turns out to be anything even remotely serious, then this team is in big trouble.
The Rams did show some bits of improvement in that game, though.
The offensive line was certainly not as bad as it was expected to be against a good San Francisco defensive line. Wide receiver Allen Robinson actually showed up for once. And Stafford didn't throw an interception.

But overall, this team still demonstrated that they are not at the same level as teams like the 49ers, and may even be a few levels below.
The NFC West is still up for grabs and not out of Los Angeles's reach, but it seems like a longshot that it has a chance to even earn a wild card spot the way it has been playing lately.
6. Arizona Cardinals (3-5-0)
T
he Cardinals being sixth has much more to do with the teams below it than anything about this team.

Arizona did lose a close 34-26 game to the Vikings, but you don't get credit for almost winning at this point in the season.
Everyone is aware of who the Cardinals are. They are a team that relies on quarterback Kyler Murray to make all the plays, specifically throwing it to wide receiver DeAndre Hopkins, in an effort to make up for lackluster play everywhere else.
That strategy may work in Madden, but it won't get you any wins in the NFL.
This team continues to be marred by bad decision-making by both players and coaches on and off the field.
Head coach Kliff Kingsbury sometimes looked overwhelmed, which shows by his inability to develop an offense outside of Murray-to-Hopkins.

And Murray isn't free of blame himself. He threw two picks on Sunday, including one in the fourth quarter on a drive that could have tied the game up.
Things are not going well for the Cardinals right now. And the only upside for fans is that at least they get to enjoy the dysfunction on the in-season version of Hard Knocks premiering this month.
7. Denver Broncos (3-5-0)
I
t took flying all the way to London, but the Broncos were able to notch another win. It wasn't necessarily a great win, but it was enough to move them up to seventh in the rankings.

Denver's 21-17 win over the Jaguars was far from a perfectly played game, but at this point, that team will take any win it can get.
Quarterback Russell Wilson broke out his vintage self on Sunday, leading a game-winning drive that included a deep shot to wide receiver K.J. Hamler down the sideline.
But Wilson still finished 18 of 30 for 252 yards, one touchdown, and one interception. So it is safe to say he is not yet back to cooking full-time.
What may be even more concerning for the Broncos is their defense in that game.
Yes, they held Jacksonville to 17 points, but that isn't exactly a Herculean feat. They also got gashed on the ground, giving up 156 yards to running back Travis Etienne, which isn't a great sign.

Denver was able to grab a couple of interceptions and ultimately do enough on defense to win this game, thanks in large part to the excellent play of cornerback Patrick Surtain. But against a better team, that vulnerability to the run may have been enough to lose the game.
Maybe this game is a step forward for a team that is still trying to reach even a marginal percentage of its preseason expectations. But more likely, that win was a result of a bad team beating a worse team, which makes seventh about as high as this team can possibly be ranked right now.
8. Las Vegas Raiders (2-5-0)
T
here isn't much good to say about the Raiders' loss to the Saints over the weekend. In fact, there isn't anything good to say at all because they lost 24-0 to a team quarterbacked by Andy Dalton.

The one thing to come out of that performance is that Las Vegas has officially earned the eighth spot in these rankings.
For a while, the Raiders were team with a bad record that has played a lot better than their record says. Close losses to good teams were enough to hold out hope that they could turn it around.
But that is over now. With this shutout loss, the Raiders are now the worst team in the west.
It is now clear that their recent success was entirely contingent on the success of running back Josh Jacobs, who struggled on Sunday and rushed for just 43 yards.

This team has nothing going for it outside of Jacobs on either side of the ball, which is shocking to say considering wide receiver Davante Adams is on the team.
The Raiders could turn this around and absolutely should turn this around. But they don't deserve the benefit of the doubt of assuming that will happen, so here they are all the way down at eighth.
---
—More from Cody Schoeler—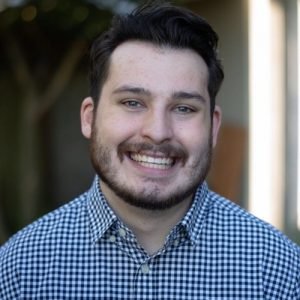 Latest posts by Cody Schoeler
(see all)