Posted on October 26, 2022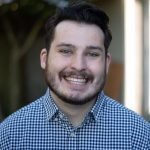 By Cody Schoeler, SuperWest Sports
I
t is nearly November, which means that we are through seven weeks of the NFL season. That also means that we are nearing Halloween, which is the spookiest time of the year.
Last year, the NFC and AFC west divisions were the scariest divisions in the league. Just about all eight of the teams were fighting for playoff spots. Every team had the ability to beat any other team in the league.
That is not the case this year. A handful of the west teams have been huge letdowns. Instead of scaring their opponents, most of these teams are scaring themselves.
So, in honor of Halloween, I'm including the biggest reason why each team should be scared, along with where they rank in the west hierarchy.
1. Kansas City Chiefs (5-2-0)
Why they should be scared: The receivers are not Tyreek Hill

Honestly, there aren't many reasons for the Chiefs to be scared at this point in the season.
Things seem to be working out pretty well for them. Quarterback Patrick Mahomes is lighting up defenses, and they are coming off a massive 44-23 win over the 49ers.
Kansas City is comfortably sitting at the top of this ranking and also near the top of the league in general.
But if there is one reason why this team should be scared for the rest of the season, it's the receivers.
Overall, the receivers have been playing pretty well. But they still aren't Hill.

As the season progresses, opponents have more film to watch and get a better sense of how to slow down an offense. Hill is impossible to game plan against, he breaks whatever scheme is deployed against him.
JuJu Smith-Schuster, Marquez Valdes-Scantling, Mecole Hardman, and Skyy Moore don't do that. Despite all being talented players, they don't possess that game-breaking ability that the Chiefs are used to at the position.
Smith-Schuster has been better lately, which should give the offense more confidence, but if there is one area of this team that can hold them back it is the receivers.
2. Seattle Seahawks (4-3-0)
Why they should be scared: They're relying on a ton of young talent

Frankly, it's unfathomable that the Seahawks find themselves second on this list.
Seattle's roster should be not able to stack up with some of the other loaded teams in the west, yet it is in first place in the NFC West.
The biggest reason why the Seahawks' success is so surprising is the number of young players they have been counting on this year.
Six rookies have been playing major roles for this team so far, and all of them have been impressive.
Tackles Charles Cross and Abraham Lucas have been outstanding bookends on the offensive line. Running back Kenneth Walker is inserting himself into the Offensive Rookie of the Year race.
On defense, outside linebacker Boye Mafe has been a solid rotational defender and cornerbacks Tariq Woolen and Coby Bryant have emerged as reliable starters, with the former in the Defensive Rookie of the Year discussion.

Besides rookies, Seattle has other unproven players in key roles, especially on defense.
Linebacker Cody Barton is playing his first season as a starter. Safety Ryan Neal has played a bigger role following the injury to Jamal Adams. And outside linebacker Darrell Taylor is trying to establish himself as a threat off the edge.
Having young talent is always a good thing for a team but having too much of it can sometimes be an issue. That is showing on defense, where the Seahawks have given up the fourth-most points in the league.
The Seahawks' 2022 draft class could end up being a historic one but if they are relying on rookies and other unproven players to carry them down the stretch, then they may not stay at number two on this list for long.
3. San Francisco 49ers (3-4-0)
Why they should be scared: Jimmy Garoppolo's inconsistency

It's always nice when a team is able to fall back on a quarterback that has led them to a Super Bowl when the starting quarterback gets injured.
But there is a reason that the 49ers chose to go with Trey Lance over Garoppolo heading into this season.
When Garoppolo is playing well, he can lead this team as far as it needs to go. The problem is that Garoppolo doesn't always play well.
Since taking over as the starter, Garoppolo has led San Francisco to a 2-3 record.
In the wins, he has thrown for three touchdowns and no interceptions. In the losses, five touchdowns and four interceptions.
Garoppolo's ceiling was on full display on Sunday against the Chiefs.

He had a decent performance, 303 yards for two touchdowns and an interception, but it wasn't enough to get the win.
The 49ers can still reach their ultimate goal with Garoppolo under center. But in order to do so, the defense and the rest of the offense will need to step up.
That certainly could be the case this year and this team could win the Super Bowl, but Garoppolo's inconsistency could also prove to be the squad's demise.
4. Los Angeles Chargers (4-3-0)
Why they should be scared: Injuries are starting to pile up

It seems like every couple of years the Chargers have a season that is just utterly ravaged by injuries. So far, 2022 has been one of those years.
Los Angeles was already dealing with injuries before Sunday's 37-23 loss to the Seahawks. In that contest, cornerback J.C.
Jackson suffered a season-ending knee injury, while wide receiver Mike Williams will be out for a few weeks with a high-ankle sprain.
Those two are just the most recent additions to the Chargers' long list of injuries this year.
Tackle Rashawn Slater and wide receiver Jalen Guyton are both out for the season. Defensive Joey Bosa is also currently out with a groin injury while wide receiver Keenan Allen just returned this week from a hamstring injury.

Throw in the fact that quarterback Justin Herbert has dealt with a rib injury already and you have the making of a very injury-riddled year.
There are certainly other reasons for the Chargers to be worried about this season but those issues will all be moot if the injuries keep piling up.
Los Angeles has plenty of talented players on its roster but those players won't be able to contribute much if they are on the injured list.
5. Los Angeles Rams (3-3-0)
Why they should be scared: The offensive line is made up of randoms

The Rams have plenty of reasons to be scared this season.
Quarterback Matthew Stafford looks like he's taken a major step back. The run game can't get going. Wide receiver Allen Robinson is not living up to his contract at all.
But one concern takes precedence above all else. The offensive line.
That unit has been absolutely horrendous this season, allowing the fifth-most sacks in the league. The offensive line has been a huge component of Stafford's struggles this year, as well as the offense's inability to move the ball on the ground.

The unit was already off to a bad start at the beginning of the season but things have only gotten worse since then. The Rams currently have five offensive linemen on the injured reserve, and center Brian Allen out with a knee injury.
Los Angeles is coming off a bye week which gives it a chance to either get more linemen healthy or get the backups ready to step in.
The Rams seem far from being able to repeat as Super Bowl champs, and that certainly isn't going to change if the line keeps up its poor play
6. Las Vegas Raiders (2-4-0)
Why they should be scared: They have arguably the worst pass rush in the league

The Raiders have turned things around since their 0-3 start. They are now 2-4 and aren't even in last place in the AFC West.
But there is only so far this team can go with the pass rush performing at its current level.
You wouldn't expect a unit featuring defensive ends Maxx Crosby and Chandler Jones to struggle at getting to the quarterback, but that is where Las Vegas finds itself.
Crosby is actually having a great year. He has been one of the best pass-rushers in the league and leads the team with six sacks.
The problem is that all the other Raiders have combined to produce just three sacks. That includes Jones, who has just half a sack in six games, despite having double-digit sacks in the last six full seasons he's played.

Las Vegas knew that the defensive line was a huge weakness heading into the season so signing Jones was supposed to help fix that area of the defense.
But so far, the Raiders' nine sacks are tied for the fewest in the league. And their 18.6 percent pressure percentage is the sixth-lowest.
The pass rush is supposed to be the part of the defense that strikes fear in its opponents' eyes. But that is the exact opposite for the Raiders, whose defensive line is scarier to them than it is to whoever they are playing.
7. Arizona Cardinals (3-4-0)
Why they should be scared: Usually things get worse in the second half

In 2021, the Cardinals had a disappointing end to their season despite starting out 7-0. They lost seven of their last 11 games, including an embarrassing defeat to the Rams in the playoffs.
That has been a trend for them lately, as head coach Kliff Kingsbury seems to get less effective as the season progresses, and quarterback Kyler Murray has difficulty remaining healthy for a full slate of games.
That trend is what should scare Arizona right now. If things get worse in the second half this year, it could end up going horribly wrong.
The Cardinals are 3-4 right now and have been outscored by 20 points on the season. They are coming off a big win over the Saints on Thursday Night Football, but it took two Andy Dalton pick-sixes to make that happen.

Arizona has failed to score an offensive touchdown in a game twice this year, which is not an indicator of a successful offense.
The defense also has had its struggles, allowing the sixth-most points in the league.
The Cardinals have been mired in dysfunction this season. The tension between Murray and Kingsbury and the organization is palpable and could boil over at any point.
Even if Arizona just keeps up this pace for the rest of the season it won't be great. But if the team suffers another one of its late-season collapses then this could be a disastrous season.
8. Denver Broncos (2-5-0)
Why they should be scared: Ineptitude in the most important areas

It doesn't get much worse than the Broncos' first seven weeks of the season.
Denver came into the season with legitimate Super Bowl aspirations. Yet it is now assessing whether the team can be successful as currently constructed.
There are no two roles in football more critical than quarterback and head coach. So far, it appears like the Broncos are incompetent at both spots.
Quarterback Russell Wilson has been under scrutiny for the entire season and rightfully so because he has been awful.
Maybe it is because of the shoulder and hamstring issues he's dealing with this year. But either way, that off-season trade is not looking good.
Wilson missed Denver's most recent game which led backup quarterback Brett Rypien to be the starter. He didn't do much in the team's 16-9 loss to the Jets, but he did prove that their issues go far deeper than just Wilson.

Head coach Nathaniel Hackett is in his first season in the role, and so far he has looked overwhelmed. From the play calling to the game management, it just doesn't seem like he is comfortable calling the shots.
He has made so many questionable decisions this year that there is some serious concern about whether he can hack it as a head coach (see what I did there?), despite being just seven games in.
The most unfortunate part about this entire ordeal is that Denver has a legitimately great offense but it is being squandered by the ineptitude in a few key roles.
---
—More from Cody Schoeler—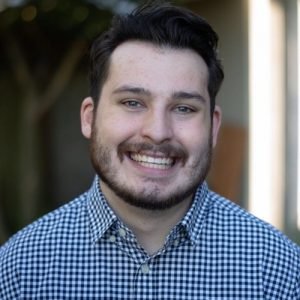 Latest posts by Cody Schoeler
(see all)