Posted on October 19, 2022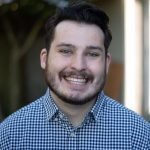 By Cody Schoeler, SuperWest Sports
T
hings could have certainly gone better for the west teams in week six.

The Chiefs fell just short in the marquee matchup with the Bills. The 49ers surprisingly dropped a game against the Falcons.
The Cardinals and Broncos were losers in west-on-west matchups, but they could have scored more points in the process.
But weeks like that are going to happen. With eight teams in the two west divisions combined, losses are inevitable. These teams can't all be undefeated like the Eagles.
Luckily, there is more to judge these teams on than just this one week. There have been six weeks of action now, and teams are starting to show their true colors.
After one more week of trying to figure these teams out, let's update the west power rankings and see where each team stands.
1. Kansas City Chiefs (4-2-0)

Losing one game, especially to a team like the Bills, is not a reason to move the Chiefs down from first place.
They are still clearly the top team in the west and losing 24-20 to arguably the most complete team in the league does not change that.
It was a typical day for Kansas City on Sunday.
Quarterback Patrick Mahomes was as electric as usual, although he did throw two interceptions. Tight end Travis Kelce was once again dominant, catching eight passes for 108 yards.
The biggest development was wide receiver JuJu Smith-Schuster finally getting involved. The offseason addition had five catches for 113 yards, including a 42-yard catch-and-run for a score.
It is encouraging to see him finally having a place in the offense after having just 257 yards and no touchdowns before this week.
The defense also proved that it can hang with the big dogs on Sunday, holding the Bills to just 24 points.

The Chiefs' defense had looked much better this season but passing this test is confirmation that the unit has taken a step forward.
Linebacker Nick Bolton continued his breakout campaign by leading the team in tackles with 13 and also chipping in two tackles for loss. His speed and athleticism were crucial in the defense's attempts to slow down Josh Allen, which is nearly an impossible task.
Leaving a week with a loss is never fun but if the Chiefs can take any good news from this week it is that they have proven that they belong in the upper echelon of teams this year, and very obviously belong at the top of this ranking.
2. Los Angeles Chargers (4-2-0)

While they have not been the team that many people were expecting them to be this year, the Chargers have been playing some fairly good football lately.
They won their third game in a row on Monday, this one a 19-16 overtime win over the Broncos.
It wasn't a pretty game, because no Broncos games are, but Los Angeles did what it had to do in order to win.
The absence of veteran wide receiver Keenan Allen has certainly been felt by this team at times, but they did a decent job of mitigating that on Monday.
Wide receiver Joshua Palmer had nine catches for 57 yards and fellow wideout DeAndre Carter only had three catches for 17 yards but made some important plays.
Those contributions were even more important considering wide receiver Mike Williams was held in check by Patrick Surtain, registering only two catches.
The offense was not overly impressive against Denver, though, which is demonstrated by the 19 points they managed. Most of those points, 12 to be exact, were courtesy of kicker Dustin Hopkins's field goals.

Not only did Hopkins kick the game-winner in overtime, but this game served as his Willis Reed moment as he suffered a leg injury early in the game but fought through the pain to make some of those kicks.
The defense also picked up the slack in this game. Linebacker Drue Tranquil was all over the field, finishing with a pair of sacks and tackles for loss while also finishing second on the team with eight tackles.
Outside linebacker Khalil Mack was also disruptive as usual, recording one sack and impacting several other plays with his speed off the edge.
The Chargers seem to have rebounded after that loss to the Chiefs in week two. And although they are still a bit away from catching up to them on this list, they are establishing themselves as a threat in the AFC.
3. San Francisco 49ers (3-3-0)

If you're a golfer then you are familiar with the term mulligan, which is just a fancy word for a "redo."
Well, that is what the 49ers are getting this week following their 28-14 loss to the Falcons.
The Niners were without basically their entire defensive line on Sunday, which led to the Falcons gashing them on the ground for 168 yards.
Obviously, it is hard to judge their performance on that side of the ball because so many players weren't playing, especially up front.
They did well against the pass, holding Marcus Mariota to 129 passing yards, although he did complete 13 of 14 passes.
The offense does not have a built-in excuse for their performance, though, and deserves to be criticized.
San Francisco was only able to manage 14 points against Atlanta, which is not exactly a stout defense. It was the 49ers' second-worst offensive output of the season behind only their 10 points against the Broncos, who actually have a good defense.

They just couldn't get anything going on the ground, which is very unlike this team. They rushed for just 50 yards on 16 carries, and 11 of those were courtesy of wide receiver Deebo Samuel.
That just goes to show that injuries and inexperience are impacting the offensive line, which will be exposed even more against teams with more formidable front sevens.
Samuel, wide receiver Brandon Aiyuk, and tight end George Kittle all had good games but the fact that it only resulted in 14 points is a problem.
This team has plenty of potential to be a threat in the NFC but it won't be with games like this. Hopefully, this game does end up being a fluke rather than an indication of worse things to come.
4. Los Angeles Rams (3-3-0)

The Rams are a hard team to assess this week. They earned a big win, beating the Panthers 24-10.
But how much of that is because of them and how much of that is because they played a team that just fired its head coach and isn't very good?
That answer may lie in the statistics from the game, particularly those of quarterback Matthew Stafford.
Stafford was successful because he led his team to a win, not necessarily because of how he played. He threw for 253 yards and one touchdown but also accounted for yet another pick-six, which has been a big issue for him lately.
The run game also was unable to get on track despite the favorable matchup.
Running back Darrell Henderson, who is the starter going forward after the team essentially disowned Cam Akers, ran for just 43 yards, although he did get a score.
The reason this game was won so handily by Los Angeles was its defense.

They didn't exactly have the most daunting opponent in an offense led by P.J. Walker, but they played well nonetheless.
Carolina had just 203 total yards, averaging just 4.6 yards per play. It was a true team effort, as no player had more than seven tackles, which reflects the depth on that side of the ball.
The defense is going to be good enough to win the Rams a handful of games this year as long as the offense plays decent. But if the offense can play well then the ceiling of this team is raised drastically.
The version of the offense, and Stafford, that shows up the rest of the season will determine whether Los Angeles is able to move up this ranking or falls into the bottom half.
5. Seattle Seahawks (3-3-0)

The Seahawks have been quietly creeping their way up this ranking, mainly because quarterback Geno Smith continues to thrive under center.
They added another win by beating the Cardinals 19-9 and getting them to an even 3-3 on the year.
Smith didn't have a particularly good game, throwing for just 197 yards and no touchdowns, but he also didn't play poorly enough to lose them the game.
The offense relied mainly on the run game, to no one's surprise. Rookie running back Kenneth Walker impressed in his first start, running for 97 yards and Seattle's only touchdown.
Part of the reason why the Seahawks struggled to score despite having one of the better offenses in the league statistically was the offensive line. They gave up five sacks to Arizona, which had been struggling in the pass rush department for most of the year.
Luckily for Seattle, the Cardinals have an even less fruitful time on offense.
The Seattle defense did an excellent job against the Cardinals, perhaps demonstrating that it is no longer one of the worst units in the league.

Rookie cornerback Tariq Woolen recorded an interception in his fourth straight game, firmly establishing himself as a Defensive Rookie of the Year candidate. He also recovered a fumble that was caused by fellow rookie cornerback Coby Bryant, who has been playing well himself lately.
Those two played a major role in keeping the Arizona offense out of the end zone (the Cardinals' lone touchdown was on special teams).
The Seahawks were in the backfield all day, registering six sacks and making 10 tackles for loss.
It is yet to be seen whether this is a flash in the pan or a legitimate improvement on defense for the Seahawks, but either way, they are playing well enough at the moment to warrant this Number Five spot.
6. Las Vegas Raiders (1-4-0)

The Raiders got their bye this week, the first of the west teams to have their break, so they slipped a little in the ranking because they didn't get to prove themselves on the field.
But the memory of their narrow defeat at the hands of the Chiefs from last week is still lingering, suggesting they can still be a competitive squad this year.
There is plenty going right for Las Vegas so far.
Defensive end Maxx Crosby is blossoming into a superstar. Running back Josh Jacobs is looking rejuvenated and is producing accordingly.
And they still have wide receiver Davante Adams, who is still one of the best players in the league.

Despite having those things working for them currently, it hasn't led to wins. That needs to change quickly in order for them to avoid dwelling in the AFC West cellar all year.
Hopefully, the bye-week came at the perfect time for the Raiders. This gives them the chance to regroup and head into the rest of the season with a fresh start.
If they are able to turn enough of those close losses into close wins, this could be a dangerous team down the stretch.
7. Denver Broncos (2-4-0)

For one half of Denver's 19-16 loss to the Chargers, it looked like everything had finally worked out.
Quarterback Russell Wilson was playing by far his best game of the season. He completed 12 of 17 passes for 173 yards and a score. He finally looked like the player the Broncos traded all that capital for.
But the second half was a different story. The wheels started to fall off for the Broncos. Multiple blitzes got to Wilson within seconds of him catching the snap, and he ended up adding just three completions and 15 yards to his totals.
The offense completely sputtered and looked like the same unit that had been allergic to the end zone lately. So although they showed signs of improvement in the first half, there are still major questions about that unit going forward.
That is not the case for the defense. They held an electric offense to just 19 points, with most of the damage coming from field goals.
Cornerback Patrick Surtain had probably his best game of the season, he blanketed Mike Williams for most of the game, and the Chargers' number one receiver finished with just two catches for 17 yards.

Outside linebacker Baron Browning also played well, stepping up with Randy Gregory on the injured reserve. Browning had one sack but was disruptive on many other plays, proving he can be a dangerous edge rusher for this defense.
Linebacker Alex Singleton also had an incredible performance, totaling 21 tackles, 19 of which were solo. He was a huge reason why the Chargers were only able to average three yards per carry.
It was once again the same old story for the Broncos, one that has gotten old. The defense excels while the offense holds the team back.
Denver is going to stay down here at the bottom of this list unless it can change the story and put together a complete game, and then show that it can repeat it.
8. Arizona Cardinals (2-4-0)

There is a trend where a team finds itself at the bottom of this ranking if they fail to score an offensive touchdown.
That is why the Cardinals find themselves here following their 19-9 loss to Seattle.
It is concerning that a team with dynamic players such as quarterback Kyler Murray and wide receiver Marquise Brown was unable to get into the end zone again a previously very weak Seattle defense.
In fact, the only real damage Murray was able to do was with his legs, where he ran for 100 yards on 10 carries. That has masked the fact that he didn't play too well through the air, passing for just 222 yards and no touchdowns.
And now with the news that Brown is going to miss time with an injury, possibly the rest of the season, things may get worse for them on offense.

The return of wide receiver DeAndre Hopkins and the acquisition of wide receiver Robbie Anderson will help, but this team is not in a place where it can afford to lose any players on offense.
The defense is starting to show signs of improvement, holding a potent Seahawks offense to just 19 points, but that doesn't matter when the offense can't score.
The Cardinals have been more unpredictable than perhaps any other team in the west.
There are weeks where it looks like they can score with anyone yet other weeks, like this past week, where the offense looks like a dumpster fire.
Something needs to change or else this season will be a massive failure for the Cardinals. But considering this team tends to just get worse as the season progresses, it may not be a pretty sight in Arizona down the stretch.
---
—More from Cody Schoeler—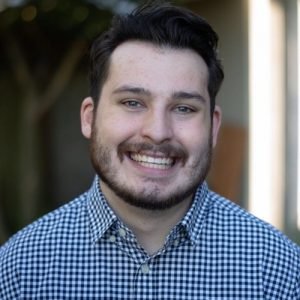 Latest posts by Cody Schoeler
(see all)