Posted on October 12, 2022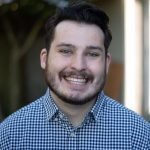 By Cody Schoeler, SuperWest Sports
I
f there is one thing that the west teams did in week five, it was prove me wrong.

I thought the Chiefs were much better than the Raiders, the Cardinals were much worse than the Eagles, and the Chargers and Broncos were significantly better than the Browns and Colts, respectively.
I was wrong about all of those things. This week in the NFL, especially with the west teams, provided some surprising outcomes.
I wasn't wrong about everything, though. The 49ers did prove to be a lot better than the Panthers and the Rams were worse than the Cowboys.
Those results have led to some big changes in this week's power rankings.
There is a new team in eighth for the first time since week one and a few other teams have made some moves in recent weeks, both for better and for worse.
1. Kansas City Chiefs (4-1-0)

The Chiefs are firmly holding onto this top spot and don't look like they will be giving it up any time soon.
They earned another win on Monday night and although it was a close one, beating the Raiders just 30-29, it still gives them the best record in the west.
It was encouraging to see Kansas City overcome adversity, something it doesn't face all that often.
The Chiefs were down 20-7 with just 17 seconds left in the first half, in part due to a horrible roughing the passer call on defensive tackle Chris Jones.
They outscored the Raiders 23-9 the rest of the game, looking like the unstoppable force they are supposed to be.

Quarterback Patrick Mahomes had another great game, throwing for 292 yards and four touchdowns, but it was tight end Travis Kelce stole the show. He scored all four of Kansas City's touchdowns, setting multiple records in the process, despite having just 25 receiving yards.
There are very few reasons right now to not believe in the Chiefs. They are one of the best teams in the entire league and have rightfully earned their place atop this ranking once again.
2. San Francisco 49ers (3-2-0)

If any team is going to give the Chiefs a challenge for the top spot on this list, it's the 49ers.
They didn't have the most challenging opponent over the weekend, a Carolina team that fired its coach on Monday, but the 49ers still looked very good.
San Francisco earned a dominant 37-15 victory, looking good in all facets of the game.
The run game was the star on offense. Running back Jeff Wilson had 120 yards and a score while running back Tevin Coleman also chipped in a touchdown.
Quarterback Jimmy Garoppolo was efficient, 18 of 30 for 253 yards and two touchdowns, and spread the ball around. No pass-catcher had more than five catches or 58 yards, which demonstrates how balanced this offense can be.

The 49ers' defense was excellent once again, reinforcing that it is one of the best defenses in the league.
They allowed just 64 rushing yards to a team featuring star running back Christian McCaffrey. San Francisco also made a ton of big plays, including six sacks and an Emmanuel Moseley pick-six.
There is no team in the NFC West playing better than the 49ers right now, not like there is much competition at the moment. If they keep up this play, they could get to the number-one spot on this list pretty soon.
3. Los Angeles Chargers (3-2-0)

The Chargers' 30-28 win over the Browns was not seamless, but they got the job done in the end.
Sure, it took a missed a potential game-winning field goal by Cleveland following another head-scratching decision by Los Angeles head coach Brandon Staley in order to get that win, but they still got it.
The Chargers are hanging around near the top of this ranking in part due to the underwhelming nature of the rest of the west teams.
Los Angeles hasn't been overly impressive but it does have several players doing well.
Running back Austin Ekeler seems to be past his slow start, rushing for 173 yards and one touchdown on 16 carries on Sunday.
Wide receiver Mike Williams had 10 catches for 134 yards as he has continued to step up in wide receiver Keenan Allen's absence.

The defense will need to play better going forward in order for the team to be taken seriously, though.
The Chargers are suffering from injuries on that side of the ball, most notably defensive end Joey Bosa, but giving up 443 total yards to a team led by Jacoby Brissett is not an ideal performance from that unit.
Los Angeles has recovered from an unfortunate start but quarterback Justin Herbert may need to play at an MVP level to ensure this team contends in the AFC West.
4. Las Vegas Raiders (1-4-0)

It feels weird to have a 1-4 team in the top half of this ranking but just going off of what has happened on the field, the Raiders deserve this spot.
They played a very close game against the Chiefs on Monday, just barely losing 30-29. That continues a trend for Las Vegas, which has lost its four games by a combined 14 points.
That indicates that the Raiders are actually a pretty good team, which is why they find themselves here at Number Four.
Las Vegas has found something recently on offense with running back Josh Jacobs. Despite an offensive line that is not great on paper, Jacobs had another great game, rushing for 154 yards and a score.

The effectiveness of the ground game has been huge for the offense. It has especially benefitted quarterback Derek Carr who had his best game of the season on Sunday, throwing for 241 yards and two touchdowns.
The Raiders' defense still has some issues, which was apparent when they gave up 20 second-half points to the Chiefs.
Defensive end Maxx Crosby did record two sacks, which ties him for the league lead with six.
There were plenty of bright spots for the Raiders in that game but they did end up taking the loss. They're going to need to start coming on top in these close matchups eventually if they want to move up this ranking.
5. Arizona Cardinals (2-3-0)

In one of the biggest surprises of the weekend, the Cardinals took the undefeated Eagles down to the wire before ultimately losing 20-17.
There were several good signs to come out of this game for Arizona, but the clock management from quarterback Kyler Murray at the end of the game was not one of them.
The most impressive aspect of the Cardinals' performance on Sunday was the play of the defense, which had by far its best outing of the year.
They allowed just 17 points to the high-scoring Eagles, something no one saw coming. Arizona also recorded two sacks on the day, which was half of their season total heading into the game.
The Cardinals are still far from a defensive juggernaut, but it is encouraging if that unit can play well enough to give their offense a chance.
That is exactly what happened on Sunday, though Arizona's game-tying field goal attempt did not go through the uprights.

Murray had another solid game, throwing for 250 yards with a touchdown and an interception. He was going up against a very good Philadelphia defense, which puts his performance into perspective.
The offense seems to be coming around with the return of wide receiver Rondale Moore to go with receiver Marquise Brown and tight end Zach Ertz. When wide receiver DeAndre Hopkins is back from his suspension this passing game could take off.
With more games like this, the Cardinals may start to gain some traction in the division race. They will need to turn their good showings into wins next time, but there are still positive signs following that close loss.
6. Los Angeles Rams (2-3-0)

It is not looking great in Los Angeles right now.
The Rams are legitimately floundering, which is not what was expected from the reigning Super Bowl champions.
There is not just one reason for Los Angeles's struggles, but the offensive line is certainly the most to blame.
The line has been abysmal. Part of that is due to injury, but even the players that have stayed healthy have not played well.
The Rams gave up six sacks in Sunday's 22-10 loss to the Cowboys, bringing their season total up to 21 sacks allowed.
That terrible line play has led to poor performances from quarterback Matthew Stafford and the running backs this season.
Stafford did throw for 308 yards and a score against the Cowboys, but he also threw another interception, which has been an issue this year.

The Rams need to turn the offense around quickly because the defense is still good enough to contend.
Although they did allow 163 yards on the ground against Dallas, it was on just 4.8 yards per carry. There is still a ton of potential on that side of the ball, it is just getting wasted at the moment.
This is clearly not the same team that won the Super Bowl last year, and that is concerning. Los Angeles is going to need some unheralded players to step up to fix some of the issues, and they need to do so immediately.
7. Seattle Seahawks  (2-3-0)

Once again, the Seahawks played in arguably the most entertaining game of the day but this time they did not come out on top.
They lost 39-32 to the Saints, letting New Orleans' quarterback/tight end/every other position Taysom Hill run all over them.
That illustrated what has been the biggest issue for this team so far: defense.
The Seahawks are just not good on that side of the ball. They gave up 438 total yards and 39 points to a team that was quarterbacked by Andy Dalton.

Conversely, Seattle's offense has been playing extremely well. Quarterback Geno Smith had another fantastic game, throwing for 268 yards and three touchdowns.
The one negative to come out of this game was the season-ending injury to running back Rashaad Penny. Rookie running back Kenneth Walker played well in his stead, including a 69-yard touchdown run, but it is still a huge loss for them.
The Seahawks' offense may actually be good enough to carry this team, although they did go 1-9 on third downs on Sunday, but the defense is just too bad and will certainly hold them back for the rest of the season.
8. Denver Broncos (2-3-0)

The Broncos had been receiving the benefit of the doubt for far too long, but they are now officially in eighth place on this ranking.
Despite winning two games this season, one against a very good 49ers team, they are just too bad to slot in anywhere else.
Denver's offense is absolutely atrocious, which is exactly why it lost 12-9 in overtime to Indianapolis last Thursday.
To go the entire length of a football game plus a drive in overtime and not score a single touchdown is unacceptable.

Quarterback Russell Wilson needs to figure out something fast, maybe this reported shoulder treatment will do the trick because he is very close to getting booed out of Denver.
It's unfortunate that the Broncos' offense is this bad because their defense is actually legit.
What gets overlooked in that game is that they held the Colts to just nine points in regulation, all field goals, and then kept them out of the end zone in overtime as well.
This defense is truly going to waste paired with the current version of the Broncos' offense and if it stays this way then they will stay down here at number eight for a while.
---
—More from Cody Schoeler—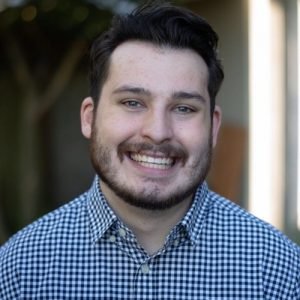 Latest posts by Cody Schoeler
(see all)