Posted on October 5, 2022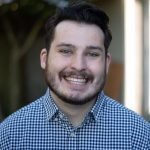 By Cody Schoeler, SuperWest Sports
W
hat a wonderful week it was with west teams. We witnessed a whopping six west teams walk away with wins. Whether the games we watched were wild, wacky, or a whooping, they were wins.

Ok, sorry. I got a little carried away with the 'w' in that intro. But with six of the eight teams earning victories this week, can you really blame me?
And those two teams that suffered losses were playing other teams from the west so those six wins were the best possible outcome for that group.
That has made my job of ranking those teams a bit more difficult this week because there aren't a bunch of teams that played terribly this week.
Nearly all eight of the west teams looked pretty good this week, so ranking all eight of them is a lot of work, though that work may go unnoticed by you.
Just like sometimes the work of some NFL players can go unnoticed, even guys on our favorite teams.
That is why this week, along with the power rankings, I am going to highlight one player for each team that deserves a bit more credit than they may be getting lately.
1. Kansas City Chiefs (3-1-0)
The player: Cornerback L'Jarius Sneed

Sneed is a huge reason why the Chiefs have allowed just five yards per play this year, which is the eighth-fewest in the league. He has been a very good player as the number one corner since taking over that role.
But what makes Sneed so good is that he does all the little things well, he is not just a cover corner. He is an outstanding blitzer from the secondary, leading the team with three sacks, and he also leads the team with 28 solo tackles and two forced fumbles.
That ability to impact the game in different ways was crucial in Kansas City's 41-31 win over Tampa Bay on Saturday. Although he certainly played a part in allowing wide receiver Mike Evans to shred the Chiefs secondary, Sneed was still valuable, racking up a sack and a team-high eight solo tackles.
Luckily for him and the defense, allowing 31 points was enough for them to win the game because the offense was fantastic.

Quarterback Patrick Mahomes continues to do amazing things on the football field each week, with the most recent example being an unbelievable scramble and touchdown pass.
He got more help from his supporting cast this week as well. Running back Clyde Edwards-Helaire had his best game of the season, rushing for 92 yards and notching two total touchdowns. Tight end Travis Kelce also played extremely well, grabbing nine passes for 92 yards and a score.
At this point, the Chiefs look like not only the best team in the west but one of the best in the entire league.
They just dominated the perceived best defense in the league and have a defense that is capable of stopping their opponents from scoring, which is an upgrade from the previous few seasons.
The sky is the limit for this team and they seem to have a pretty secure grasp of the top spot on this list.
2. Los Angeles Chargers (2-2-0)
The player: Tight End Gerald Everett

The Chargers got back on track this week with a 34-24 win over the Texans but the fact that they needed to get back on track at all was worrying.
Unfortunately, most of the players on offense outside of quarterback Justin Herbert had been struggling up until this week. The one player that has actually been playing well is Everett.
He is sixth amongst tight ends in yards with 211 and has also scored two touchdowns. He has arguably been the most consistent offensive player outside of Herbert.
Everett was his usual solid self this week, scoring a touchdown on five catches for 61 yards, the only difference is he wasn't the only player producing.
Wide receiver Mike Williams had a great game (seven catches for 120 yards) and running back Austin Ekeler has the best game of his season (109 total yards and three touchdowns) after a very disappointing start.

With a steady and productive core around him, Herbert should be able to reach the heights that we all know he is capable of.
It is clear that the Chargers have put the disastrous loss to the Jaguars behind them and that it was more a fluke than an indication of something being wrong.
Despite their 2-2 record, Los Angeles has only really played one bad game, so there is still reason to feel optimistic about their season.
Yes, the defense should be able to hold Houston to less than 24 points but as long as the offense can keep up the good play, the defense should be solid enough for this team to earn more wins.
3. San Francisco 49ers (2-2-0)
The player: Safety Talanoa Hufanga

Hufanga is probably unknown by a majority of NFL fans unless they also followed Pac-12 football in recent years. If they did, they would be aware of a playmaking safety with hair flowing out the back of his helmet from USC.
That player has now changed uniforms, he is now sporting a 49ers jersey (so at least he is staying in the red-colored family), but is still making the same kind of plays.
He provided another highlight with his pick-six against the Rams on Monday, part of a 24-9 win between the two division rivals.
Hufanga has made a ton of plays for the San Francisco defense, notching 25 tackles, four tackles for loss, and two interceptions. And although he came relatively out of nowhere, he is now a very important piece of an elite 49ers' defense.

San Francisco looked like the best version of itself against Los Angeles.
The defense completely dominated the reigning Super Bowl champs. They gave just nine points, all field goals, and allowed 3.5 yards per play, which improved their league-leading mark to just 3.8 yards per play allowed.
The great play from the defense took almost all the pressure on the offense. That was especially helpful for quarterback Jimmy Garoppolo, who looked far more comfortable this week. He was an efficient 16 of 27 for 239 yards and a touchdown.
The offense leaned on playmakers such as running back Jeff Wilson (74 rushing yards) and wide receiver Deebo Samuel (115 receiving yards) who accounted for the offense's two scores.
The 49ers have proved that they can be a dangerous team when things are clicking, particularly on offense.
Now all they have to do is demonstrate some consistency in order to make sure they remain in the top half of this list going forward.
4. Los Angeles Rams (2-2-0)
The player: Wide Receiver Ben Skowronek

The Rams have been completely dependent on their star players, like wide receiver Cooper Kupp who is coming off a 14-catch, 122-yard performance. That doesn't leave a lot of room for underappreciated players on the team this year.
Skowronek hasn't been particularly impressive on that stat sheet, just 12 catches for 140 yards this year, but he absolutely deserves more credit.
He is doing all the dirty work that the Rams' receivers are known for but he is taking it a step further by being utilized as a fullback. His willingness to take on the role of the most underappreciated skill player on the field has been an interesting new wrinkle for Los Angeles.
Unfortunately, that wrinkle didn't help the Rams on Monday against the 49ers, as they lost 24-9. The offense had another one of its underwhelming outputs, besides Kupp, and is starting to become a possible concern.

Quarterback Matthew Stafford has looked incredibly bad at times. He threw for 254 yards and no touchdowns against San Francisco. In fact, his only pass that resulted in a score was a pick-six he threw on a screen pass.
The offense's inability to get anyone involved outside of Kupp and tight end Tyler Higbee is not great. That will need to change soon if this team wants to compete for the division against a team they just lost to.
The Rams' defense is still good but is not on the same level as in previous years. That group can do enough to complement a solid offense, but that has not been the case so far.
If the Rams are expecting their defense to win them games then they may be in trouble.
But we have seen a well-rounded version of this team look good at times this season so as long as they can channel that version more often than not, they should be alright.
5. Las Vegas Raiders (1-3-0)
The player: Kicker Daniel Carlson

It may seem odd to have the team with the worst record of all the eight west teams nearly in the top half of the rankings, but the Raiders are much better than their 1-3 record would suggest.
One reason they find themselves this high on the list is that all of their games have been close. One of the reasons for that is the success of Carlson.
The Las Vegas kicker is leading the league in points scored right now with 42. He is a perfect 12-for-12 on field goals, giving him the most makes in the league, and has also chipped in six extra points with just a single miss.
It may not be the best sign that the Raiders' kicker has been one of the team's most impressive players, although having a weapon like him on special teams is never a bad thing.
Several other players also looked good in the Raiders' 32-23 win over the Broncos on Sunday.

Running back Josh Jacobs was particularly excellent. He had the best game of his season, rushing for 144 yards and two touchdowns.
Maybe a commitment to the run game is what will turn this team around. But with quarterback Derek Carr and wide receiver Davante Adams, who also had a good game with nine catches for 101 yards, on the team that seems unlikely.
While the offense seems to be figuring things out, the same can't be said for the defense.
That unit is still a big weakness with only defensive end Maxx Crosby, two sacks on Sunday, playing particularly well.
The fact that they gave up 23 points to a Denver offense that could barely move the ball the previous three weeks is a bit concerning.
The bottom line is that the Raiders have started to show why they could potentially be a good team this year but there are still some more issues they need to iron out before they can vault into the top half of this list.
6. Denver Broncos (2-2-0)
The player: Cornerback Patrick Surtain II

Not enough people are aware of the fact that Surtain is one of the best corners in the league.
If you're one of those people, let me make you aware by officially telling you that Surtain is one of the best corners in the league.
He has allowed just 115 yards in four games despite facing some very good receivers such as D.K. Metcalf, Deebo Samuel, and Davante Adams. Surtain is a certified number one corner that can shadow a team's best option and take him out of the game.
He has been a crucial part of a Broncos defense that has basically carried this team. Denver has given up the sixth-fewest points in the league this year and has also allowed just 4.9 yards per play.
The offense, on the other hand, has scored the third-fewest points and is in the bottom half of the league in both passing and rushing yards.

It is clear this is not the level of production the team had in mind when they traded for star quarterback Russell Wilson, who has looked anything but a star this season.
Wilson did throw for 237 yards and two touchdowns in the Broncos' 32-32 loss against the Raiders. But the Raiders' secondary is not very good, so that's not exactly the most encouraging sign.
To make matters even worse for a sputtering Denver offense, running back Javonte Williams will now miss the rest of the season after suffering a knee injury on Sunday. That may put more pressure on Wilson and the passing offense and it is unclear if they can handle that at the moment.
With the way the defense is playing, despite allowing 32 points to Las Vegas, Denver can still be a solid team this year. But in order for this team to be an actual threat to the rest of the division, the offense will need to get a lot better.
7. Arizona Cardinals (2-2-0)
The player: Defensive End Zach Allen

The Cardinals got a win on Sunday but since it was against a Panthers team that might be one of the worst in the league, it wasn't necessarily that impressive.
It was finally a solid performance from the defense, but then again it was against the Panthers and Baker Mayfield.
Allen did have a good game though, continuing a pretty good season from the young defensive end.
He finished with a sack and a tackle for loss while also registering three pass breakups, bringing his season total up to a team-leading four.
While his sack on Sunday was his first of the season, he has recorded eight pressures this year, which puts him in the top 36 in the league and among the other top pass-rushers in the west.
But the Arizona defense played well against Carolina overall, allowing just 220 total yards and one touchdown.
That performance is more about the Panthers' offense being bad than it is about the Cardinals' defense being good.
The offense is a different story, though. The group has the potential to be good but also has weeks without scoring a touchdown, like against the Rams in week three.

The offense was fine against Carolina, which was enough to get the win.
Quarterback Kyler Murray threw for 207 yards and two touchdowns but he did have a costly mistake by way of a pick-six.
That unit figures to get a boost from the return of wide receiver DeAndre Hopkins, who has served four games of a six-game suspension.
That will certainly help elevate an offense that has been way too reliant on wide receiver Marquise Brown, who had another good game with 88 yards and a score.
Even with Hopkins back in the fold soon, there are still too many holes on this team to take them seriously.
The rushing attack has been ineffective, although they did go for 132 yards on Sunday, and the defense has plenty of issues.
It was nice to see a performance from Arizona that was more on the impressive side but it won't get to play Carolina every week so don't expect too many of those performances in the future.
8. Seattle Seahawks (2-2-0)
The player: Tackle Abraham Lucas

The Seahawks are clearly in a rebuilding period, which means there haven't been too many positives this season.
One thing the team has done well is protect the quarterback. Seattle has allowed just six sacks this year, which is tied for the fifth-lowest in the league.
None of those sacks have been because of Lucas, who has allowed zero sacks according to PFF.
The rookie third-rounder has been a day one starter and has held down the right tackle spot very well, at times even outplaying first-rounder rookie left tackle Charles Cross.
Just about everything was working on offense for Seattle on Sunday in its 48-45 win over the Lions, which makes considering the Lions have the worst defense in the league.
Quarterback Geno Smith had possibly his best game ever, throwing for 320 yards and two touchdowns along with rushing for a score.

Even the rushing attack, which entered the game with just 224 yards on the season, looked good. Led by running back Rashaad Penny and his 151 yards and two touchdowns, the Seahawks ran for 235 yards, eclipsing their total from the previous three games combined.
That was the good for the week, now on to the bad.
That would be the defense, just all of it. Outside of a pick-six by rookie cornerback Tariq Woolen, Seattle was abysmal on that side of the ball.
Granted, Detroit has a very good offense but it was without arguably its two top players in running back D'Andre Swift and wide receiver Amon-Ra St. Brown. That didn't stop them from racking up 45 points and 520 yards.
That production, or lack of production, is what is keeping the Seahawks down here at the bottom of the rankings. Most weeks they won't be able to score as many points they did against Detroit, and when that happens the defense will surely give up enough points for them to lose.
It's fine that Seattle is going to struggle this year because that is what it is supposed to do this year. But the offense may be fun to watch and could scrap together enough points in a few games to pull off some wins.
---
—More from Cody Schoeler—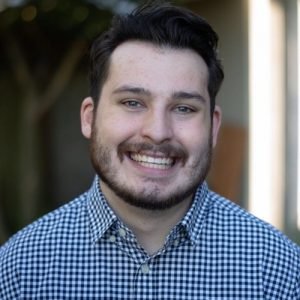 Latest posts by Cody Schoeler
(see all)