Posted on January 4, 2023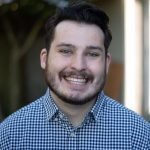 By Cody Schoeler, SuperWest Sports
I
t was another pretty straightforward week for the west teams in week 17. The top four teams on the power rankings all won, while the bottom four all lost.

And while nothing really happened to shake up these rankings, except for one swap in the middle and some shuffling at the bottom once again, it doesn't mean the week wasn't exciting.
From some down-to-the-wire games and some standout performances, the west teams still showed up in week 17.
But the top teams in the west still remain as strong as ever. So, if there is one thing to look forward to in week 18 and beyond, it's how those teams stack up against each other.
Without further ado, let me reveal to you who those teams are, although you're probably already very aware of which west teams are good. I present the west power rankings heading into the last week of the regular season.
1. Kansas City Chiefs (13-3-0)
T
here's something about this Denver team that just gives Kansas City issues because, for the second time, those two teams played a close game.

The Chiefs ultimately got the 27-24 win, which keeps them alive for the number one seed in the AFC.
Despite a score that was much closer than anticipated, there is still no cause for concern for the Chiefs. They were still able to score on a good Denver defense, and quarterback Patrick Mahomes had 328 yards and three touchdowns in what might have been an off day.
The defensive performance could be a bit concerning considering the Broncos have the worst offense in the league and were able to put up 24 points. But the Chiefs also struggled to stop the Broncos last time they played, and the defense rebounded just fine.

All in all, this team is as dangerous as ever and doesn't like it will be slowing down anytime soon.
As long as the Chiefs continue being the Chiefs, they'll be one of the top teams in the conference and probably the league too.
2. San Francisco 49ers (12-4-0)
F
or most of Sunday, it looked like the 49ers might slide down the rankings. They barely scraped out a 37-34 overtime win over the Raiders, thanks in large part to safety Tashaun Gipson's interception that set up the game-winning field goal.

The 49ers' defense had its second-worst game of the year despite the Raiders being on their backup quarterback, but that unit still came through thanks to stellar play from important players such as defensive end Nick Bosa.
It would have been ideal for San Francisco to easily beat Las Vegas and look good doing it but that was not the case. The 49ers needed to battle back from a multiple-score deficit to get the win, and that is exactly what they did.
Rookie quarterback Brock Purdy wasn't flustered when the pressure was on. He threw for 284 yards, two touchdowns, and one interception but his orchestration of the comeback was the most impressive.
He looked his best on the final drive of regulation, making several big throws to wide receiver Brandon Aiyuk, who had nine catches for 101 yards and a score. Although the 49ers ended up missing a game-winning field goal on that drive, it still goes down as a great drive for Purdy.

Even bigger than the win for the 49ers this week was Purdy's performance. He answered the question of what would happen if he had to play from behind.
If Purdy really can hold his own when the game is on the line then this team may truly not have a weakness.
3. Los Angeles Chargers (10-6-0)
T
here are few teams closing the season as hot as the Chargers. Their 31-10 win over the Rams made it four straight for them and five of the last six.

This game was running back Austin Ekeler's turn to shine, rushing for 122 yards and two touchdowns on just 10 carries.
This game was never really in question for the Chargers. They gave up just one touchdown, which was midway through the second quarter, and held the lead for the final 43:40 of the game.
This win was important for the Chargers, despite the fact that it didn't come against the most formidable opponent.
This would have been a textbook trap game for the Chargers after clinching a playoff spot. But instead, Los Angeles played one of its best games of the year and left no doubt that they are miles better than their in-town rival.

But maybe the best thing that happened to the Chargers last week was the return of outside linebacker Joey Bosa.
He had a limited impact on Sunday but just having an All-Pro-level talent like him back in the lineup will make them even more dangerous in the playoffs.
4. Seattle Seahawks (8-8-0)
T
he Seahawks must have taken offense to falling out of the top half of these rankings because they responded strongly on Sunday.

Seattle played one of its best games of the year in its 23-6 win over the Jets, and at exactly the time it needed it. They were especially impressive on defense, where they didn't give up a touchdown and held the Jets scoreless for the entire second half.
Maybe it was the stakes of the game that got the Seahawks back to their winning ways. They came into the game needing to win each of their last two games, plus some help elsewhere, in order to make the playoffs.
Rookie running back Kenneth Walker added another statement to his Rookie of the Year resume, rushing for 133 yards on 23 carries. Outside linebacker Darrell Taylor also had one of the most impressive games of his young career, recording 2.5 sacks.

It still seems like the Seahawks can't get their offense and defense to play their best at the same time, but this game was still their best performance in a handful of weeks.
But Seattle did the most important thing on Sunday, which was to keep its playoff hopes alive. This team has something to play for in week 18 and will have some momentum from its big win in week 17.
5. Las Vegas Raiders (6-10-0)
T
he Raiders had a far better showing on Sunday than most people were expecting. Usually, benching a longtime starting quarterback heading into a game against the top defense in the league isn't the base strategy.

But, surprisingly, it worked for the Raiders. They were able to take the 49ers into overtime, where they ultimately fell to them by a score of 37-34.
Quarterback Jarrett Stidham was insanely impressive, throwing for 365 yards and three touchdowns. He did throw two interceptions, but even that is fairly impressive given the suddenness of his promotion to the starter.
He had instant chemistry with wide receiver Davante Adams, who racked up seven catches for 153 yards and two touchdowns. Stidham figured out the perfect formula for quarterbacking the Raiders: Throw about one-third of your passes toward Adams.

Las Vegas's defense performed about as expected, giving up 34 points in regulation, but it could have been worse. The Raiders were in the game the entire time, including leading most of it, and had a chance to win.
Things could have gone a lot better for the Raiders but at least it wasn't a total disaster, and that's worth something.
6. Los Angeles Rams (5-11-0)
T
he Rams were not able to build off their big win on Christmas, losing 31-10 to the Chargers over the weekend. It was certainly a fall back down to grace for the Rams, who had racked up a couple of wins lately.

But the game was not without its positives. Running back Cam Akers continued his late-season breakout, rushing for 123 yards and just 19 carries. And wide receiver Van Jefferson looks decent with a competent quarterback under center.
But the negatives definitely outweigh the positives, which has been the case all year for the Rams.
They gave up over six yards per carry to the Chargers and weren't much better against the pass, where they allowed 10 yards a reception.

Quarterback Baker Mayfield also had a pedestrian game. He had a 27.8 QBR and managed just 132 yards and no touchdowns.
It's pretty clear that the Rams are still riddled with issues. Hopefully, most of these issues will be solved over the offseason so they can get back to being more like the 2021 version of the Rams that had a lot more success than this year's team.
7. Denver Broncos (4-12-0)
I
t seemed inconceivable after last week's performance that the Broncos would be anywhere but last on this list. But after a strong showing in a 27-24 loss to the Chiefs, they've climbed back up to the number seven spot.

We'll never know for sure how much of their struggles this year were due to head coach Nathaniel Hacket, but the Broncos certainly looked much better in their first game without him.
Quarterback Russell Wilson had one of his best games of the season, completing 26 of 38 passes for 222 yards and accounting for three total touchdowns, two of which were rushing.

The defense also rebounded quite well from the 51 points it gave up last week. Giving up 27 points isn't usually the most impressive performance but doing it against the Chiefs makes it something to be proud of.
Hopefully, this game is a sign of what's to come for the Broncos. Any improvement over what they did from week one to week 16 will be a welcome improvement.
8. Arizona Cardinals (4-12-0)
T
hings have gotten out of hand for the Cardinals. It wasn't the 20-19 loss against the Falcons that solidified that, it was how they got there.

Arizona rolled out quarterback David Blough as its starter on Sunday, making him its fourth different starter of the year. When Blough is starting for your team, things are not going well.
Blough played fine, but the offense scored just one touchdown, which is far from ideal.
That touchdown was at least scored by rookie tight end Trey McBride, who had a solid game with seven catches for 78 yards.

But all in all, this team would like to forget about the 2022 season. The Cardinals have followed up their playoff appearance from last year by grabbing one of the top picks in the draft, which is not what they were hoping for.
Things will change for this team over the offseason, let's just hope it leads to change on the field in 2023.
---
—More from Cody Schoeler—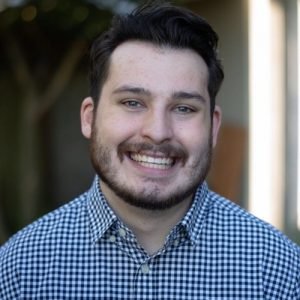 Latest posts by Cody Schoeler
(see all)