Posted on December 21, 2022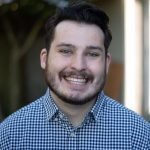 By Cody Schoeler, SuperWest Sports
T
his week was another good one for the west teams—or at least the AFC West teams. Each of those four squads won, leading to some upward movement in this week's power rankings.

The NFC West was not as fortunate. Just one of those four teams won and it came at the expense of a division foe.
A few weeks ago I explained how the west teams were split into two groups: the top four and the bottom four.
After this week, that is no longer the case. There are three tiers of west teams with two teams in tier one, three in tier two, and three in tier three.
Those groupings are quite clear and with just three games left it doesn't seem like any of the teams will be jumping up a tier or falling down one.
So, here are this week's power rankings of the west teams, but this week the teams are divided into those tiers as well.
Tier 1- Super Bowl Hopefuls
1. Kansas City Chiefs (11-3-0)
I
'm going to keep it short and sweet when it comes to the Chiefs this week because they have been occupying this spot for a while now.

Yes, they had a poor showing on Sunday against the Texans, but they still came away with a 30-24 win. And teams are allowed to have bad games and not be punished for them, as long as they don't have them all the time.
The Chiefs are still the team we thought they were, no matter what the score against Houston would have you believe.
If you disregard the score, which is not something I would advise most of the time, it wasn't nearly as bad of a day as it looked.
Quarterback Patrick Mahomes completed 36 of 41 passes for 336 and two scores in what was one of the most efficient volume performances from a quarterback ever.
Tight end Travis Kelce caught 10 passes for 105 yards, further establishing himself as not just the best tight end in the game now but one of the best ever.

Plus, the defense forced and recovered a fumble on the Texans' first offensive play of overtime that eventually led to the game-winning touchdown.
So, even if the Chiefs weren't at their absolute best on Sunday, it doesn't make them any less viable as Super Bowl contenders and the best team in the west.
2. San Francisco 49ers (10-4-0)
T
he decision to keep the Chiefs at number one would be a lot easier if the 49ers weren't playing so well.

They've won seven games in a row despite several obstacles standing in their way. Injuries to quarterback Jimmy Garoppolo, wide receiver Deebo Samuel, and plenty of others haven't stopped San Francisco from continuing its roll.
And the seventh win might have been the biggest one yet. The 49ers clinched the division with a 21-13 win over the Seahawks, in Seattle no less.
Quarterback Brock Purdy showed that he can handle the big moments by playing well under the Thursday Night Football lights. He operated the offense very well, throwing for 217 yards with two touchdowns and zero interceptions.

Now, it does help when tight end George Kittle goes for 93 yards and two scores as he did against Seattle.
But it's now clear that the Garoppolo injury did not dash the 49ers' hopes for this season. Purdy has been serviceable and as long as the defense is this good, the 49ers are capable of anything.
Tier 2- Playoff Hopefuls
3. Los Angeles Chargers (8-6-0)
T
he Chargers have now reeled off back-to-back impressive wins and are quickly turning into a playoff team.

By beating the Titans 17-14 on Sunday, Los Angeles is now sitting in the sixth spot in the playoffs, thanks to a tie-breaker over Miami courtesy of last week's win.
The Chargers have been a team all year holding the "when they put it all together they can be dangerous" title. Well, it sure looks like they are starting to put everything together.
The offense is still formidable with quarterback Justin Herbert and a bunch of healthy weapons at his disposal. But it was the defense that was more impressive against Tennessee.
The Titans are by no means an offensive juggernaut, but holding them to 14 points is nothing to scoff at.
The Chargers were able to sack quarterback Ryan Tannehill four times and grab an interception. And despite running back Derrick Henry rushing for over 100 yards on five yards a carry, the Los Angeles defense was pretty good.

Linebacker Drue Tranquil was all over the field, recording 10 tackles including a sack. Several other young players, such as safety Alohi Gilman and Nasir Adderley, chipped in with some big plays as well.
The Chargers are not going to morph into the '85 Bears overnight, but if the defense can remain competent, then they may be able to pull off a surprising run come January.
4. Las Vegas Raiders (6-8-0)
F
or the first time in a long time, and possibly even all season, the Raiders are in the top half of the power rankings.

It took some help, both from their opponent over the weekend and the next team on this list, but the Raiders have made a big move up.
Las Vegas won 30-24 over the Patriots over the weekend, marking its fourth win in the last five games. It may end up being too little too late when it comes to the playoff picture, but the Raiders look pretty good at the moment.
Now, obviously, the Raiders owe a ton of credit for Sunday's win to New England wide receiver Jakobi Meyers for his incredibly boneheaded decision to lateral the ball in a tie game.
That led to linebacker Chandler Jones' game-winning touchdown, with a massive stiff-arm thrown in for extra measure.
The Raiders were back to full strength on offense in the game with tight end Darren Waller and wide receiver Hunter Renfrow returning from injuries. It led to a decent performance from quarterback Derek Carr, 231 yards and three touchdowns, against a stout Patriots defense.

It wasn't the most dominant performance from the Raiders—far from it—but it was a win and those are valuable when it comes to chasing a playoff spot.
Las Vegas will need plenty of help to sneak into the postseason but as long as it keeps winning it will take care of its part. But for now, the Raiders will settle for the honor of making it into the top half of these power rankings.
5. Seattle Seahawks (7-7-0)
T
hings have gone downhill for the Seahawks recently. They were 6-3 with a chance to push for a division title; now they're 7-7 and fighting with the Lions and the Commanders for the seventh seed.

The Seahawks lost last week to the 49ers 21-13 on Thursday Night Football, squandering their chance to make a statement on national television.
And not only did Seattle lose that game, but it also may have lost wide receiver Tyler Lockett for the rest of the season to a finger injury.
The Seahawks looked overmatched against the 49ers on Thursday. They looked like a team that was not ready to handle the best defense in the league.
The ground game was virtually non-existent, with rookie running back Kenneth Walker rushing for just 47 yards on 12 carries. The passing attack didn't fare much better with quarterback Geno Smith registering just 5.4 yards per attempt and throwing for just one touchdown.
Seattle was also overmatched on defense, letting Kittle and running back Christian McCaffrey carry the inexperienced Purdy to victory.

It's totally acceptable for the Seahawks to be playing this way because it is much more in line with the preseason expectations for this team.
They were not supposed to be ready to compete this season, and it looks like they may prove to be true.
A playoff spot is still very realistic for this team, but they'll have to turn things around quickly and come up with some huge wins down the stretch.
Tier 3- Top Draft Pick Hopefuls
6. Denver Broncos (4-10-0)
T
he irony of this tier is that the Broncos, along with the next team in the rankings, don't even have possession of their first-round pick this year.
And that is very unfortunate because a high pick is about the only thing the Broncos have to play for at this point.

Denver did get a win on Sunday, beating Arizona 24-15, but it came against a third-string quarterback for a majority of the game.
But the Broncos also proved that they are no longer the worst team in the west by beating the Cardinals. Even with a backup quarterback of their own in Brett Rypien, the Broncos got the job done.
It helps that their defense is still very legit and the Cardinals' defense is very bad. But this team has lost plenty of games to bad teams this year, so nothing about this win was a given.

There is not enough time for them to turn this season all the way around but there is enough time to make some strides for 2023.
Wide receiver Jerry Jeudy and defensive tackle DeShawn Williams having good performances on Sunday is certainly a step in the right direction.
And after being eliminated from playoff contention already this year, the Broncos can focus all their attention on trying to hang on to their number six spot in these power rankings.
7. Los Angeles Rams (4-10-0)
T
he Rams not being last on this list may be a bit of a surprise, but there is a team that is falling apart worse than them.
They are also without their first-round pick this year, so they don't even get the benefit of playing for a better draft selection.

Los Angeles did lose 24-12 to the Packers on Monday Night Football but, at this point, the results of the game barely even matter anymore.
What does matter is that guys that will be in important roles next year are still playing relatively well.
Running back Cam Akers, safety Nick Scott, and outside linebacker Leonard Floyd all had good games on Monday, although it clearly was not enough for a win.

The Rams can at least take solace in the fact that this team will not be the same one that takes the field next, or at least it hopefully won't be.
Los Angeles is just playing to not be the worst right now, and they are currently succeeding at that at least.
8. Arizona Cardinals (4-10-0)
A
nd that brings us to the new occupant of the eighth spot in these power rankings. The good news is at least the Cardinals hold the rights to their own draft pick.

To be fair to Arizona, some of this is not its fault. The injuries to quarterback Kyler Murray last week and quarterback Colt McCoy this week were certainly not in the plan for this year.
Trace McSorley playing quarterback for the Cardinals was not on anyone's 2022 season bingo card.
But some things are the Cardinals' fault, like losing 24-15 to an equally as bad Broncos team.
The dysfunction that has been surrounding this team is also their fault and looks like it may finally be taking its toll on them.

There is very little to like about this Arizona team right now. It is wasting the potentially last productive years of wide receiver DeAndre Hopkins, running back James Conner, and defensive end J.J. Watt's career.
This team is a mess and it doesn't seem like it's going to get any better, meaning this eighth spot may be theirs for the remainder of the season.
---
—More from Cody Schoeler—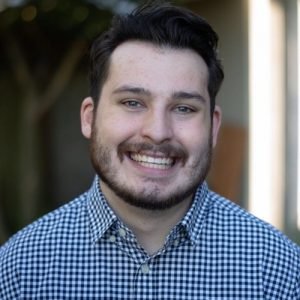 Latest posts by Cody Schoeler
(see all)