Posted on December 7, 2022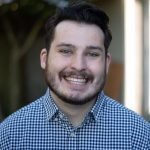 By Cody Schoeler, SuperWest Sports
T
hirteen weeks of football. That's a lot. That also means 13 weeks of power rankings, which is also a lot. Trust me, I know.
If you've stuck around for all of those rankings, first thank you, but secondly, you're probably tired of hearing certain things being mentioned.
How good Patrick Mahomes is, how injured the Chargers are, how bad the Broncos' offense is. I've hit on those talking points plenty of times so far this season.
Those are still true to this day, possibly even more so, but you won't be hearing that from me this week.
That's because in this week's rankings I'm not going to mention those things. You already know that the Cardinals are extremely dysfunctional or that Geno Smith is having a resurgent year, you don't need me to tell you that anymore.
So, here are this week's totally not cliché west power rankings.
1. Kansas City Chiefs (9-3-0)
I
n the past week I've remarked how even a loss wouldn't be enough to unseat the Chiefs from the top spot in these rankings at this point, and now here I am putting my money where my mouth is.

Yes, the Chiefs lost but it was a three-point loss to another very good team in the AFC.
Kansas City's 27-24 loss to the Bengals obviously wasn't exactly how it envisioned its Saturday afternoon going, but it's also not the end of the world.
These types of losses happen, and if tight end Travis Kelce didn't fumble or kicker Harrison Butker didn't miss a 55-yard field goal, then maybe this loss wouldn't have even happened.
But this loss did prove that the Chiefs aren't without their flaws. The defense, which is better than in previous years, is still exploitable, giving up 431 yards and just one sack.

This is still a very good team, and if young players such as running back Isaiah Pacheco and wide receivers Skyy Moore and Kadarius Toney can play well down the stretch, this team will still be incredibly dangerous.
The Chiefs are still the clear top dog in the west, but Sunday's loss added some uncertainty, especially with the way the team in second is playing.
2. San Francisco 49ers (8-4-0)
W
ell, speak of the devil, here is that team in second.

The 49ers are very good right now. Even an injury to quarterback Jimmy Garoppolo couldn't slow them down on Sunday, beating the Dolphins 33-17 with Brock Purdy playing most of the game at quarterback.
Purdy had the game of his professional life against Miami, and not only because it was his first non-blowout playing time. He threw for 210 yards and two touchdowns despite not even thinking he would see the field in that game.
The Garoppolo injury does present a challenge for the 49ers this year because it is unclear how well this team can play down the stretch with Purdy leading the way.
The defense may be good enough to withstand that blow, though. They held the Dolphins to just 17 points despite having one of the most explosive offenses in the league.

San Francisco forced three turnovers, two interceptions, and one fumble, as well as notching three sacks, all courtesy of defensive end Nick Bosa.
Obviously, things are going to get a lot more interesting for the 49ers now with their quarterback situation, but the rest of the roster is good enough to stay toward the top of these rankings, which would require holding off the number three team on this list in the divisional race.
3. Seattle Seahawks (7-5-0)
T
he Seahawks just may make this race interesting, which is something that at the start of the season would have made more sense about the number one overall pick than the NFC West crown.

They could have made a better statement on Sunday than their 27-23 win over the Rams but, at the end of the day, they got the win.
The way the defense played, particularly against the run, was concerning, but once again the offense was good enough to make up for it.
Despite allowing 171 yards on the ground, Seattle still got the win courtesy of a touchdown from wide receiver D.K. Metcalf in the final minute.
The viability of this team as a real contender is still up in the air, but with a wide-open wild-card picture, and possibly even division, it sure seems like the Seahawks will find their way into the postseason.

They are not perfect, but no team is. Certain aspects of this team are bright, though. The offense is operating at an incredible rate, rookie cornerback Tariq Woolen tied for the league lead by grabbing his sixth interception, and linebacker Jordyn Brooks is a tackling machine.
As long as those aspects stay the course while other aspects, preferably run defense, turn it around, this could be a competitive team down the stretch and into the playoffs.
4. Las Vegas Raiders (5-7-0)
T
his week features what may be the most notable movement in these rankings in many weeks, thanks to the "we're not done yet" Raiders.

A 27-20 win over the Chargers was the Raiders' statement that they are not a bottom-feeder team, despite what the standings may have represented a few weeks ago.
Las Vegas has now won three straight games and are now technically in the conversation for a wild card spot.
The crazy thing about the Raiders' recent resurgence is that nothing has changed schematically for them, at least nothing major. They are still killing opponents with the same players on offense and are still struggling to slow their opponents down on defense.

It's unlikely to expect much more from this team than a near-.500 record year, but if quarterback Derek Carr can keep being the best version of himself, then this team can continue its winning ways.
Will they make it into the postseason? Unlikely. But will Las Vegas make things interesting down the stretch? The odds are yes.
5. Los Angeles Chargers (6-6-0)
I
t's been a while since the Chargers have found themselves down here in the bottom half of these rankings, but here they are.

Their season isn't falling apart like some of the other teams down here, they're sitting at a comfortable 6-6. But when you lose 27-20 to the Raiders, who were previously in this spot, then the consequence is falling a bit in the rankings.
Things also haven't been going swimmingly for Los Angeles recently, either. The Chargers have lost three of their last four games. And that one win was last week's one-point defeat of the Cardinals, giving them a minus-15 point differential over those last four weeks.
To make things even worse, all three of those losses were to other west teams, which makes it hard to rank them ahead of any of those teams.

I've constantly said that when things are clicking for the Chargers, they are as dangerous as anyone.
Quarterback Justin Herbert is clicking. Running back Austin Ekeler is clicking. But not much else is clicking for them, which leads to their tumble down this list.
6. Arizona Cardinals (4-8-0)
T
he Cardinals didn't lose over the weekend, which is good for a team that is one more loss away from clinching a losing record.

Of course, the Cardinals had their bye over the weekend, which explains how they avoided the losing column.
It didn't help them get back in the win column either, which they will need to do if they want to try to salvage the season.
A bye week is the perfect time to evaluate how a team's season is going because there is no game that week to cloud your judgment with recency bias.

But with the way the Cardinals' season has been going, it's to not do that and save yourself the ensuing depression.
Instead, use the off week to focus on the positives of this team. I'm not sure exactly what they are so I'll let you figure those out for yourself.
7. Denver Broncos (3-9-0)
I
'm not going to mention the quarterback that shall not be named because I have already done that plenty this year. and that's fine considering the offense didn't really show up in Sunday's 10-9 loss to the Ravens.

The defense was the only reason Denver even had a chance in this game. They held the Ravens to just 182 yards and no touchdowns passing, although it did come against backup quarterback Tyler Huntley.
It's been the same old, same old for the Broncos. Great defensive performance that gets squandered by an inept offense that appears to be allergic to the end zone.
I

t's sad to see guys such as cornerback Patrick Surtain and defensive end Dre'Mont Jones playing well but constantly getting let down by the other side of the ball.
There is still time to end the season on a high note and set the tone for next year. But just because there is time for something doesn't mean it's going to happen (like the dishes).
8. Los Angeles Rams (3-9-0)
F
irst the good news. The Rams played well over the weekend, narrowly losing 27-23 to the Seahawks.

They ran the ball well on offense, 171 yards on 5.2 yards per carry, and got to the quarterback on defense, four sacks, even without defensive tackle Aaron Donald.
And now the bad news, this is still a team led by some combination of John Wolford and Bryce Perkins (and now the newly acquired Baker Mayfield) at quarterback that has lost six games in a row.
You can't really blame the Rams for struggling this year, though, barely anyone from that Super Bowl team from last year is even still playing at this point.

Sometimes, teams have years that are worth forgetting. This is one of those years.
I heard at the next Rams' home game that the security staff will be using those mind-wiping devices from Men in Black instead of metal detectors.
---
—More from Cody Schoeler—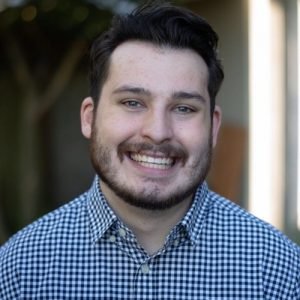 Latest posts by Cody Schoeler
(see all)