Posted on November 23, 2022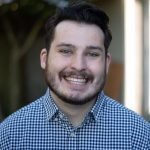 By Cody Schoeler, SuperWest Sports
I
t's Thanksgiving week, so you know what that means.
It means going around in a circle and saying what you are thankful for.
I'll start. I'm thankful that the two west divisions are interesting.
Sure, some of the entertainment value of the teams may not be coming in the form of good football teams (Cardinals, Broncos, and Rams), but at least it's interesting.
These divisions could be like the south divisions and be boring.
So I'm thankful that is not the case. And since it's kind of hard for you as the reader to go next (do feel free to leave a reply in the comments, though), we will go to the eight west teams next.
And since we can't actually ask the teams themselves (because they aren't answering my texts), I'm going to provide what I think each team would pick as their reason to be thankful along with their weekly spot in the power rankings.
1. Kansas City Chiefs (8-2-0)
Reason to be thankful: The presence of the best player in the sport
I
t's pretty simple.
When you have a player like quarterback Patrick Mahomes in his prime, and under contract for the next billion years for about a billion dollars, you thank anybody that will listen.

He did his thing once again on Sunday, throwing for 329 yards and three touchdowns in a 30-27 win over the Chargers.
Mahomes got to lead another "did they leave too much time on the clock" drive to win the game.
And, spoiler alert, the answer is always Yes. If there is still time on the clock then you have left too much time for Mahomes (just ask the Bills).
The Chiefs certainly have plenty of other reasons to be thankful too.

Tight end Travis Kelce is still dominating the league. Defensive tackle Chris Jones is wrecking games from the interior. Rookie running back Isaiah Pacheco looks like a steal.
They're the family member that is killing it in life and is taking way too much time at the dinner table to mention all the things they're thankful for.
We get it, Kansas City, you're still really good and have the best player in the league. Now shut up and pass the mashed potatoes.
2. San Francisco 49ers (6-4-0)
Reason to be thankful: A wide-open NFC playoff picture
G
ood on the 49ers for being an optimist with their answer to the question.

With so many things going wrong this year, like a season-ending injury to quarterback Trey Lance and some bad losses they wish they could have back, it's good to see they can still look on the bright side of things.
And their reason to be thankful is a pretty good one (and not just because I came up with it myself).
In plenty of other seasons, those things that have gone wrong could have derailed their season. But the 49ers are still in the thick of things in the conference, especially after a big 38-10 win over the Cardinals.
Even with quarterback Jimmy Garoppolo getting thrust into action despite a very contentious offseason and a decent 6-4 record, San Francisco is still one of the favorites in the NFC.

The 49ers obviously have themselves to thank for that. But they also need to thank the Packers, Buccaneers, Rams, and Cardinals for taking huge steps back this year.
They should even thank the Eagles for losing to the Commanders and then playing a close game against the Colts.
Whether or not they take advantage of that opportunity is up to them, but the fact that they even have the opportunity in the first place is a reason enough to give thanks.
3. Seattle Seahawks (6-4-0)
Reason to be thankful: The Geno Smith resurgence
T
he Seahawks may actually have more reasons to be thankful than any other west teams, except maybe the Chiefs.

This was supposed to be a rebuilding year for them but, due to plenty of reasons, that has not been the case.
Obviously, the biggest reason has been quarterback Geno Smith. Unlike a boring Lions game on Thanksgiving morning, nobody saw Smith's improvements this year coming.
He has the team positioned as a legitimate threat to make the postseason and has garnered some buzz for a few awards.
Everyone waited for Smith's hot start to wear off, and they are still waiting. Smith is just good. He is proving head coach Pete Carroll and the rest of the organization right for believing in him when no one else did.

Now, usually, you only get to say one thing you are thankful for but the Seahawks get to say another because people are just happy they showed up this year.
Reason Number Two: they might be getting a second-consecutive Top 10 pick from the Broncos.
And that is just the whipped cream on top of the pumpkin pie.
4. Los Angeles Chargers (5-5-0)
Reason to be thankful: Austin Ekeler repeating his 2021
T
he Chargers could have had a pretty good reason to be thankful if they would have held on to beat the Chiefs on Sunday.

But instead, they suffered another close loss to their division rival, this one by a score of 30-27, and fell behind even more in the standings.
But it's Thanksgiving, and no one wants to hear about sad stuff, you're supposed to be happy.
One reason the Chargers should be happy is that running back Austin Ekeler is putting together another great season.
Ekeler took over as the full-time back last year following the departure of Melvin Gordon, and he rewarded the Chargers by having a huge season, particularly in the form of 20 total touchdowns.
But, when this season started, it looked like Ekeler may have been a one-year wonder, as he struggled out of the gates.
That is no longer the case.
Ekeler has scored 11 touchdowns this year, which is tied for the second-most in the league.
He is also doing so on a Los Angeles offense that has been depleted at several positions, especially the offensive line, so the burden on him has been even greater.

Ekeler's time spent as a backup also means he has less mileage on his body than the typical 27-year-old running back, so he could keep up this level of play, which would be ideal for a Chargers team that is trying to contend as soon as possible.
So yeah, maybe everything isn't going great for the Chargers this year, but at least this Ekeler thing is worth being thankful for.
They better be thankful because some other members at the table have far less to be thankful for (which we are about to get into).
5. Arizona Cardinals (4-7-0)
Reason to be thankful: A promising young linebacker duo
I
n some parallel universe where Thanksgiving is spent giving things to not be thankful for, the Cardinals would be talking for so long that everybody else at the table would fall asleep.

But in this universe, where Thanksgiving is about being thankful for stuff, the Cardinals will keep it brief.
Instead of talking about how the whole Kyler Murray situation is a mess or how Kliff Kingsbury is better at picking out cool houses than coaching football or how the defense is in shambles, the Cardinals will talk about some of their promising young defenders.
Although they certainly weren't able to slow down the 49ers in the Cardinals' 38-10 loss on Monday, linebackers Zaven Collins and Isaiah Simmons are showing signs of life.
This is a franchise that spent first-round picks in back-to-back years on off-ball linebackers, so they need them to work.
Collins, who is in his second season, is second on the team in tackles and has racked up two sacks, all while starting every game.

Simmons still has a ways to go, although the clock is ticking on the third-year player. He is showing his big-play ability this year with a pick-six, two forced fumbles, and two sacks.
There aren't many bright spots on this Cardinals team, and honestly, they'll just be thankful if they can get through the season without somebody in the organization having a complete meltdown.
6. Las Vegas Raiders (3-7-0)
Reason to be thankful: The Davante Adams trade was a success
T
he Raiders are impossible to get a read on.

Some weeks they look like the worst team in the west by far. Other weeks they look like a pretty good team.
The one thing that has been consistent about the team is that wide receiver Davante Adams is really good.
Giving up a ton of assets for a receiver is always a gamble because you never know how he will translate to a new system. But Adams has translated just fine, recording 925 yards and 10 touchdowns.
It's also clear based on the way the Packers have crumbled on offense this year, that he is far more valuable than he may have gotten credit for in the past.
Unfortunately, the one thing he didn't bring with him from Green Bay is wins.

The Raiders are still struggling to earn victories, although they did beat the Broncos 22-16 in overtime due to a game-winning Adams touchdown.
There are plenty of things that this team needs to figure out heading into next season.
The one thing the Raiders won't have to worry about, though, is finding a Number-One receiver because they already have one of the best in the league locked up for years to come.
7. Denver Broncos (3-7-0)
Reason to be thankful: Next year will be better, probably
E
very Thanksgiving table has that one person who just mutters a one-word response like "family" when it is their turn to give thanks.

And the rest of the people at the table just let the cop-out answer slide because they know things have been rough for that person.
That person is the Broncos.
They had a chance to prove they were getting better with a win against the Raiders, but ultimately blew it and lost 22-16 in overtime.
So yeah, Denver's reason to be thankful right now is that next season has to be better. You know what they say about rock bottom, the only way to go is up.
But realistically, the Broncos are facing a lot of worst-case scenarios this year, which probably won't be the case next season.
Quarterback Russell Wilson is playing the worst football of his life, something that hopefully doesn't extend into next season.
Running back JaVonte Williams, along with several other players, is out for the season, but will be back next year.

Head coach Nathaniel Hackett seems completely over his head as a first-year head coach and he at least won't be a first-year head coach next year.
You can't know what to be thankful for without suffering through a little bit of pain.
And while that sounds more like the stitching of a throw pillow on your grandma's couch that you'd use for your post-Thanksgiving dinner nap, it is also incredibly true of the Broncos season this year.
8. Los Angeles Rams (3-7-0)
Reason to be thankful: Last year worked
S
ometimes it takes no words to explain what you're thankful for. Just a raising of the hand to show off a fancy new piece of jewelry.

And the Rams' ring doesn't signify a commitment of holy matrimony, but rather a vindication of their "eff them picks" strategy.
As everything is crumbling down around the Rams this season, like Sunday's 27-20 loss to the Saints, they can at least turn to quarterback Matthew Stafford and say "at least we won the Super Bowl."
Although there probably wouldn't be enough time to speak that sentence before Stafford was put into the dirt by an opposing pass-rusher.
Things have gone horribly wrong for the Rams this year, and it's only going to get worse from here.

And although they won't have their First-Round pick this year, which will probably come very early in the draft, they do have a Lombardi Trophy.
There's always someone at the Thanksgiving table that is living in the past, usually, it's far more in the past though.
The Rams are that person and everyone else is just going to smile, nod, and agree with them and let them revel in their nostalgia.
---
—More from Cody Schoeler—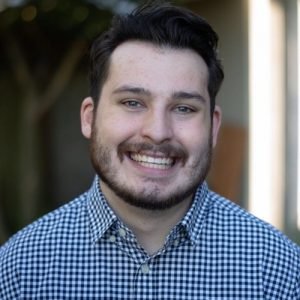 Latest posts by Cody Schoeler
(see all)