Posted on April 15, 2023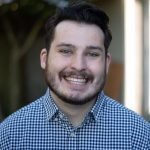 By Cody Schoeler, SuperWest Sports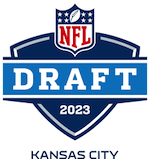 There might not be another team more excited for the 2023 NFL Draft to roll around than the Seahawks.
They drafted in the Top 10 for the first time since 2021 and nailed their draft class, acquiring several key starters that fueled an unexpected playoff run.
And now, Seattle will attempt to do it again on April 27th, this time picking fifth overall, the highest since 2009 (remember Aaron Curry? Yeah, me neither).

The emergence of quarterback Geno Smith as a very capable quarterback also means that the Seahawks aren't going to be forced to draft a quarterback like so many other teams at the top of the draft, opening them up to add another blue-chip player at another position.
The Seahawks addressed both tackle spots, running back, and number-one corner last year and appear to be set at those positions for a while, but that doesn't mean there aren't still holes to fill.
Every time a team drafts in the top five it's a critical moment for the franchise. It can decide whether the team escapes the early-pick purgatory and starts actually winning or finds itself right back in the same place next year.
The Seahawks are in a different position. This is a huge draft for them because it could determine how viable they are as actual contenders in 2023.
Another draft class like last year's and the Seahawks could be among the NFC favorites. But whiff one a couple of key picks and they could find themselves on the outside looking in come playoff time.
Here are some of the Seahawks' best options for their 2023 draft class.
Picks: 5, 20, 37, 52, 83, 123, 151, 154, 198, 237
DT Jalen Carter, Georgia
I
t's been an up-and-down predraft process for Carter. He's been viewed as everything from the first overall pick to a draft-day faller due to character concerns.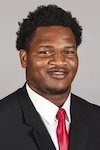 Things seemed to have leveled out for the Georgia product and he finds himself right where he belongs, as a top prospect in the class.
The dream scenario for Seattle is that Carter is still on the board for them at number five due to an early run on quarterbacks.
If that happens, the Seahawks will do everything they can to not trip while sprinting to hand in their draft selection.
Carter is a game-wrecker on the interior defensive line, the type of player that elevates the ceiling of the entire defense.
Seattle's biggest need is the defensive front, even after adding defensive tackle Dre'Mont Jones in free agency.
Even if Carter isn't the pick, Seattle will almost certainly address the defensive line with their first pick, whether it be Anderson or Texas tech's Tyree Wilson instead.
G O'Cyrus Torrence, Florida
T
he Seahawks have three of the five offensive line spots taken care of but that still leaves them with question marks at center and one guard spot.

The team will surely feel confident about in-house options such as Phil Haynes and Evan Brown, but that won't stop them from drafting a player if they believe he is a better option.
That is exactly what Torrence is. He's the best interior offensive lineman in the draft. He proved himself across multiple levels of college football and at the Senior Bowl, cementing his status as a potential day-one starter in the league.
The Seahawks may not want to spend a first-round pick on a guard, but Torrence is good enough to warrant doing so. He could also be an option in the early second round if he manages to slip on day one.
WR Jordan Addison, USC
D
o the Seahawks really need another wide receiver? Not really. But adding extra firepower to an already good team is never a bad idea.

Adding Addison, a former Biletnikoff Award winner, would also work as a way to maximize offensive production if Smith isn't able to replicate his incredible 2022 season.
The third receiver spot alongside D.K. Metcalf and Tyler Lockett has been one that the Seahawks have struggled to fill in recent years. Addison would step in and immediately be that guy.
Addison also provides upside to eventually take over one of the top two receiver spots, presumable Lockett's if he starts to decline as he ages.
Addison makes a ton of sense for the Seahawks at pick number 20, but he could also be there in the early second.
If Addison isn't around in the second round then the Seahawks could target Josh Downs, Tyler Scott, or even Jonathan Mingo to operate in a similar role.
LB Daiyan Henley, Washington State
C
all this wishful thinking for all the Seahawks/Cougars fans out there, but this also works for several other reasons.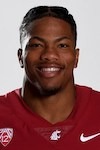 Linebacker isn't the biggest need anymore for Seattle after bringing back Bobby Wagner, but it's still certainly a need.
Between Jordyn Brooks's injury, Cody Barton's departure, and Wagner's age, the Seahawks need to add a guy for the future.
That's where Henley comes in.
He's an example of a true sideline-to-sideline backer with the athleticism to make plays behind the line of scrimmage and in coverage.
The Seahawks rely on their linebackers to do a lot in the middle of the defense, which is why they're always near the top of the league leaderboards in tackles, and Henley played a similar role at Washington State.
He may not come in and be the next Wagner but he could be a good player right away and learn a lot from playing next to the legendary backer and picking his brain at practice.
C John Michael Schmitz, Minnesota
I
f the Seahawks choose to grab a center in the draft as opposed to a guard, there isn't a better option than Schmitz.
He played a lot of football during his career at Minnesota, starting 35 games, and will be ready to play at the next level right away.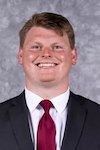 The best part of drafting a seasoned player such as Schmitz is that there isn't a lot of uncertainty.
He may never develop into a Pro-Bowler, but the odds that he is at least a serviceable starter are very high.
The center position isn't heavily valued in the draft, so Seattle won't need to address the position until day two.
If the Seahawks can focus on three other areas before adding Schmitz with their second second-rounder then that could be the beginning of another great draft class for them.
EDGE Dylan Horton, TCU
T
he Seahawks are almost guaranteed to add a pass rusher early in the draft, but as the popular saying goes "You can never have too many pass rushers" ( at least, I think that's a popular saying).

The Seahawks have loaded up at the position over the years with Uchenna Nwosu, Darrell Taylor, and Boye Mafe, among others, but are not completely set at the position.
Adding another intriguing, dynamic player such as Horton in the third or even fourth round would be a smart move for the Seahawks.
They need all the help they can get to improve the pass rush, and Horton can certainly be a piece of that going forward.
---
—More from Cody Schoeler—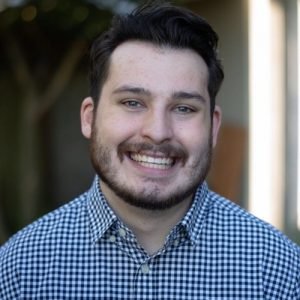 Latest posts by Cody Schoeler
(see all)