Posted on April 17, 2023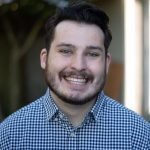 By Cody Schoeler, SuperWest Sports
T
he Rams' approach to draft picks has been made quite obvious thanks to a particular shirt worn by GM Les Snead but they actually have more draft capital than you might think.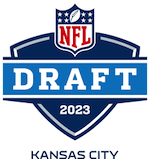 They are without their first-round pick, of course, because they sent it to Detroit in the trade for quarterback Matthew Stafford, but not having the sixth overall pick stings a little less when it went toward winning a Lombardi Trophy.
The Rams will still pick fairly early thanks to their second-round selection so they will have a great opportunity to add a highly-touted rookie.
This draft class marks an important moment for the Rams. They had a disastrous 2022 season and are in a very precarious position.

They still have some of the best talents in the league, but some of their moves signify a willingness to launch into some sort of rebuild.
The aggressiveness that Los Angeles exhibits in the draft will signify where the franchise is going.
Will the Rams try to reload by addressing some glaring weaknesses or will they turn their attention to the future and take some potential replacements at some of the premium positions?
Here are some of the best options for the Rams' 2023 draft class.
Picks: 36, 69, 77, 167, 171, 177, 182, 189, 191, 223, 251
CB Kelee Ringo, Georgia
O
ne of the biggest moves of the offseason came when the Rams shipped cornerback Jalen Ramsey to the Dolphins.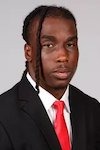 Ramsey is still one of the top corners in the league and his absence will loom large this season.
The Rams don't have a ton of options to replace Ramsey, not that any player really can, with only a handful of corners even on the roster.
If the Rams want to bring in another strong, physical, and explosive corner, Ringo is their guy.
Once viewed as a potential top-10 pick, Ringo has slipped down the draft boards but still presents immense upside.
He's one of the best athletes in the draft and will be coming from a Georgia defense that produced several NFL starters last year and more to come this year.
Ringo shouldn't be expected to be a number-one guy right away, but if he's given the time to learn and develop, he could be a star in the league.
OL Cody Mauch, North Dakota State
O
ne of the Rams' glaring problems last year was the offensive line. The unit was hit hard by injuries and ineffectiveness, so changes need to be made heading into 2023.

Mauch, who can play essentially anywhere on the offensive line, would give the Rams an opportunity to upgrade one of the positions up front.
Mauch will likely end up at guard, but that shouldn't stop the Rams from selecting him. The Rams need all the help they can get on the line.
They may choose to go with a more sure tackle prospect, especially if they don't trust Joe Noteboom at left tackle, which would lead them to a prospect such as Dawand Jones or Anton Harrison instead.
DT Gervon Dexter, Florida
A
t some point, defensive tackle Aaron Donald isn't going to be around for the Rams.
That will undoubtedly be a sad day, but the Rams can lessen the blow it will have by thinking ahead add taking Dexter this year.

Los Angeles also needs to replace the impact that defensive tackle Greg Gaines had after he departed in free agency. The defensive line used to be the scariest part of the Rams' defense.
And while that still may be the case as long as Donald is suiting up, it's time for Los Angeles to invest more resources into that group.
Dexter is a versatile player who can line up anywhere in the trenches and might even end up being better than anticipated if he's able to come in and learn from Donald for a few years as well.
EDGE Derick Hall, Auburn
T
he Rams have relied on a rotating door of reclamation projects at defensive end in recent years and although it has worked out fairly well, it's time that they invest some draft capital in the position.

It made sense why they weren't doing so in the past, but with more picks in this year's draft, they can afford to spend one on a premium position like pass rusher.
They could opt to address this position with their first pick but if they do choose to wait, Hall would present a good option.
He made a habit out of disrupting opposing offenses in the backfield in college and has the traits to continue to do so at the next level.
He may not be a double-digit sack guy in the NFL but he can at least provide a boost off the edge.
---
—More from Cody Schoeler—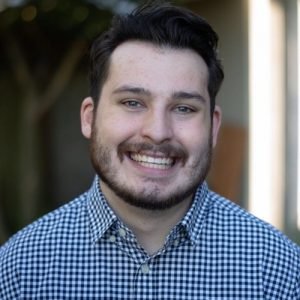 Latest posts by Cody Schoeler
(see all)