Posted on April 19, 2023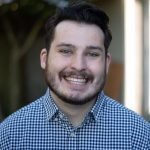 By Cody Schoeler, SuperWest Sports
T
he Raiders were not expecting to be picking this high in the 2023 draft at this point last year.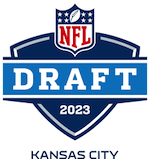 They made some big, all-in moves when they traded for wide receiver Davante Adams and added outside linebacker Chander Jones in free agency.
Unfortunately, the season did not go the way the Raiders planned, which has led them to make some drastic moves this offseason.
The big one was releasing quarterback Derek Carr, who they have since replaced with free-agent acquisition Jimmy Garoppolo. The Raiders also traded away tight end Darren Waller in a surprising move.
Head coach Josh McDaniels now gets a sort of fresh start in Las Vegas. He has a quarterback that he brought in and personnel around him that he largely had a hand in assembling.
This will be the Raiders' second draft of the McDaniels era but it will be their first time selecting in the first two rounds with him as the coach (they gave up those picks for Adams last year).
This is an opportunity for the team to lay some foundation for the future while also grabbing a few guys that can help them win right now.

One of those players could even be a quarterback. It appears unlikely based on the Raiders' draft slot and the presence of Garoppolo, but it definitely is not 100 percent out of the question.
Las Vegas has an important draft ahead of it. Whether it includes a big trade-up for a franchise guy or just a bunch of solid picks.
Whatever ends up happening will be a turning point for the future of the franchise.
Here of some of the best options for the Raiders' 2023 draft class.
Picks: 7, 38, 70, 100, 109, 141, 144, 174, 204, 214, 220, 231
T Peter Skoronski, Northwestern
W
here Skoronski ends up getting drafted is going to be one of the more interesting things to follow on draft day.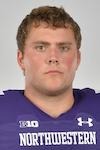 There are some concerns about his arm length that will cause some teams to view him as a guard only, which will prevent them from spending a priority pick on him.
Nobody knows how the Raiders view Skoronski, he would be a valuable addition to their offensive line. Las Vegas has left tackle Kolton Miller, who has developed into a very good player, but it still lacks a top-tier player on that unit.
Skoronski could be that guy. And his ability to play guard would be an added bonus for the Raiders since they could move him inside to start his career if there is more of a need at one of those positions.
CB Devon Witherspoon, Illinois
T
he Raiders, like a lot of teams in the league, still need a lockdown, No. 1 corner. Not only that, though, they simply need to add talent to that room.

As it stands now, the Raiders are relying on Brandon Facyson, Amik Robertson, and David Long at corner. That certainly does not appear to be a playoff-caliber cornerback group.
So to put it lightly, the Raiders need a player like Weatherspoon.
The Illinois cornerback has been steadily moving up draft boards during the predraft process to the point where it wouldn't be shocking if he went in the top 10.
He's a physical player that should eventually be able to handle number-one corner duties in the league.
It may take him time to develop into that version of himself, but he will undoubtedly be at least a solid starter to begin his career.
Even if the Raiders don't want to go with a corner with their first pick, they will surely address the position at some point with a player such as Kelee Ringo or Cam Smith.
LB Drew Sanders, Arkansas
S
anders is a jack-of-all-trades linebacker, which is something the Raiders could definitely use.
With experience as both an off-ball backer and an edge rusher, Sanders could provide the Las Vegas defense with a boost in both areas.

He would primarily play off the ball, where the Raiders are thin at the moment, but could add some additional value off the edge.
There would be playing time opportunity for Sanders right away, with only a handful of uninspiring veterans and Divine Deablo standing in the way.
The question with Sanders is whether he'll be available when the Raiders pick in the second round, 38th overall.
Inside linebackers tend to come off the board later, but Sanders's skillset could lead to him hearing his name called in the first round.
DT Adetomiwa Adebawore, Northwestern
D
espite having one of the hardest names to spell in the draft, Adebawore has been gaining some buzz as a prospect.
The biggest reason for his surge up the boards has been his incredible athleticism, which was all full display at the combine.

The Raiders don't need a ton of help at defensive end, where they have Maxx Crosby and Jones, but could definitely use some help on the interior, and Adebawore could provide that help.
He will be an interesting player at the next level because he is a little small for the position but makes up for it with speed and explosiveness.
The Raiders will welcome some pass-rush help from the defensive tackle position, and there is still the chance that Adebawore can add some muscle as he matures and becomes a full-time presence on the interior.
RB Zach Charbonnet, UCLA
R
unning back may not seem like a huge need for the Raiders considering they still have the 2022 rushing leader, Josh Jacobs, on the roster.
But Jacobs is on the franchise tag right now, which means there is no guarantee that he's around for 2024.

It would behoove the Raiders to start looking ahead and adding a guy like Charbonnet who could take over if Jacobs leaves.
Charbonnet is the perfect fit for the Raiders; his downhill running style is exactly what the Raiders want from their backs.
He could have a similar type of impact as Jacobs when he takes over, although it's a stretch to assume he will lead the league in rushing.
This is also perfect timing for the Raiders to grab a running back in the draft because they have four picks in the first three rounds, giving them the luxury to spend one on a player more geared to the future.
---
—More from Cody Schoeler—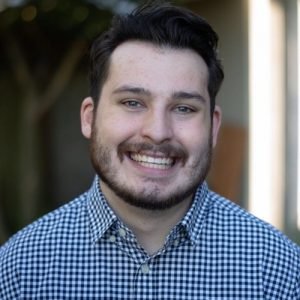 Latest posts by Cody Schoeler
(see all)