Posted on March 13, 2023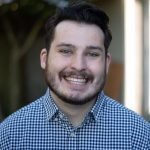 By Cody Schoeler, SuperWest Sports
T
he Chargers did not have the season many were expecting last year, but that doesn't mean it wasn't still a productive season.

They didn't end up challenging the Chiefs for the division or competing for a Super Bowl, but they did make the playoffs.
But, quarterback Justin Herbert has still not won a playoff game despite being one of the best young players in the league.
That needs to change, and fast.
The Chargers were aggressive last offseason, adding cornerback J.C. Jackson and trading for outside linebacker Khalil Mack, which leaves them without much room for big moves this year, especially with an impending massive contract extension for Herbert.

But that shouldn't stop the Chargers from making some shrewd moves over the next few months in order to capitalize on their young quarterback.
With the right offseason, the Chargers could be right in the thick of the AFC arms race. With the wrong offseason, they could be back on the outside looking in.
Biggest Free Agents
Safety Nasir Adderley
T
he Chargers are lucky in that they have most of their key contributors under contract. Adderley is one of the few important players that are slated to hit free agency, though.

He's formed a nice dup with Derwin James on the backend and has been a solid starter for the past three seasons. Adderley should be rewarded well for his play, it just depends on who is doing it.
The Chargers will undoubtedly make an effort to re-sign Adderley. They are a team that is trying to contend and will want to keep him as a part of a very solid secondary.
But if Adderley's market is on the better side, then he may be out of Los Angeles's price range.
The Chargers likely won't want to spend too much on Adderley given the large contracts they already have for Jackson and James but if they truly feel like Adderley is a crucial piece of the defense then they will make sure he remains a Charger.
Linebacker Drue Tranquill
T
ranquill had a breakout season in 2022. He went from a decent role player to a productive starter on the Chargers' defense. He led the defense in both snaps and tackles and finally gave them a player they could rely on in the middle.

The Chargers will surely make resigning Tranquill one of their top priorities this offseason. For a team that has struggled at the position in recent years, locking up a proven player at the position is a must.
The only reason for the Chargers to let Tranquill walk is if they trust Kenneth Murray to replace his production, and it's unlikely that they believe that.
As long as both parties can agree on a fair price, Tranquill should be back in Los Angeles next season.
Tackle Trey Pipkens III
T
he Chargers should bring back almost their whole offense from 2022. The only starter that may not return is Pipkens, although he likely wouldn't still be a starter if he did return.

Pipkens started at right tackle for the Chargers last year but after Jamaree Salyer's emergence as a rookie filling in for Rashawn Slater, Pipkens probably would lose his starting job to Salyer.
That doesn't completely rule out a return for Pipkens, though. He could come back as a swing tackle or with the hopes of beating out Salyer for the starting job, a job that he has experience doing.
But the more realistic scenario is Pipkens landing elsewhere in a better role.
Linebacker Kyle Van Noy
L
os Angeles certainly valued Van Noy last year. He made 13 starts and played all 17 games while providing versatility to play on the edge or off the ball.

With that being said, a scenario where the Chargers resign both him and Tranquill seems very unlikely. But there are far worse contingency plans than Van Noy.
He's proven that he can be a very solid player in several different areas of the defense. If the Chargers do end up re-signing him, they should feel confident that they are getting a productive player.
Plus, he's not likely to garner a bunch of money in free agency, which is a huge benefit for the Chargers.
Defensive End Morgan Fox
F
ox might be the most underrated player on the entire Chargers team. His role is not a glamourous one since he's largely operating on the interior defensive line, but it's an important one.

It's also worth noting that Fox had the best season of his career last year, which was his first with the Chargers.
Fox is clearly a good fit in this defense, which is true going back to his time as a Ram when Chargers' head coach Brandon Staley was the defensive coordinator.
With as mutually beneficial as Fox re-signing appears to be, it should be almost a guarantee.
Wide Receivers DeAndre Carter and Jalen Guyton
W
ide receiver depth is very important, even more so when your top two receivers are injury-prone.

That is the case for the Chargers, with both Keenan Allen and Mike Williams susceptible to missing time. That would suggest that the Chargers are interested in bringing back one of either Carter or Guyton, but probably not both.
Guyton likely would have had a bigger role last season but suffered a torn ACL that ended his season in September. If the Chargers still believe he can be successful in the offense, then he would be a good choice to bring back.

Carter had success last season filling in at times, and may have done enough to earn himself a decent payday.
Whether or not that payday comes from the Chargers will likely depend a lot on the situation with Guyton.
Biggest Needs
Interior Defensive Line
T
here aren't any glaring holes that the Chargers need to fill from a personnel standpoint but there are still areas they could improve. The number one area is the defensive line, particularly the interior.
The Chargers have a great pass rush with Mack and Joey Bosa, but the guys inside of them are a little lacking. The Chargers struggled against the run last year in large part because of the lack of production on the interior.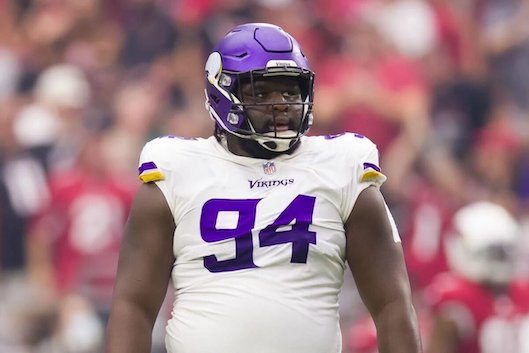 Re-signing Fox, arguably their best interior defender last year, would be a step in the right direction but it's hardly a solution. The Chargers need to at least consider some potential options in free agency, probably some cheaper options.
The Chargers could look at someone such as Dalvin Tomlinson, who is primarily a run stuffer, but if they want to go cheaper, a player such as A'Shawn Robinson or Jordan Phillips could also suffice.
Tight End
T
he Chargers don't have a glaring need at tight end, but it is another position that they could entertain an improvement.
They have Gerald Everett as the starter, but he doesn't appear to be more than an average tight end, and Donald Parham as his backup, but he's an upcoming free agent. Now is the perfect time for the Chargers to look to upgrade the position.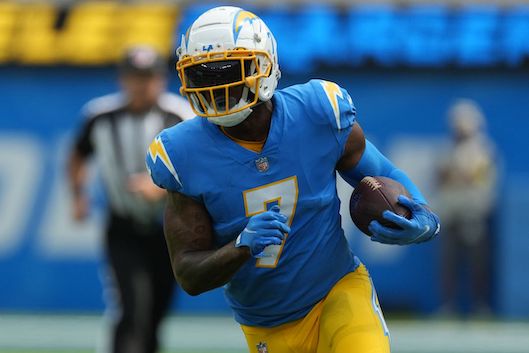 This year's draft class is loaded at tight end, so the Chargers can probably find a very good player in the second round, if not earlier. They're unlikely to look for one in free agency because they already went that route with Everett last offseason.
But if the Chargers could find a tight end that can be a legitimate upgrade over Everett, it would surely raise the ceiling of their offense.
Linebacker
I
f the Chargers re-sign Tranquill, or even Van Noy, linebacker won't be a huge need, but that doesn't mean they should ignore it.
There's always a chance they don't re-sign either player. And even if they do, there's no guarantee that they'll get the same level of production out of them.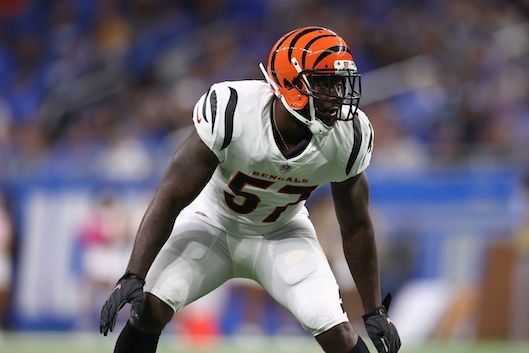 The Chargers should take a long-term approach and add another talented young linebacker to add to the group. Drafting a player in the Third Round or on day three would be a smart idea, especially with some intriguing prospects in that range.
The Chargers could also look to free agency to add another body such as Germaine Pratt or Eric Kendricks, especially if they don't re-sign Tranquill.
---
—More from Cody Schoeler—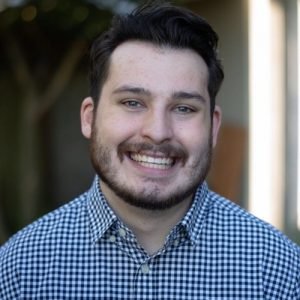 Latest posts by Cody Schoeler
(see all)