Posted on March 12, 2023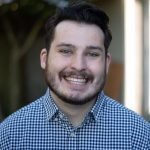 By Cody Schoeler, SuperWest Sports
D
espite the 2023 league season not technically starting until next week, the Raiders have already had an eventful offseason.

It all started with the release of quarterback Derek Carr (who has now apparently agreed to terms with the Saints), leaving the Raiders with a big hole at quarterback.
The Raiders also have franchised tagged running back Josh Jacobs after his career year in 2022. Hopefully, they will be able to reach an agreement with him on an extension, but he will at least be around for another year.
And that won't be all for the Raiders in the next few months.
This is a team that will be very active in the offseason, trying to give head coach Josh McDaniels a team that he can win with. It didn't go great in McDaniels's first season, despite big moves for wide receiver Davante Adams and outside linebacker Chandler Jones.

The pieces are there for Las Vegas to be a solid team in 2023. They made the playoffs in 2021, so this roster is not too far off from competing.
But the difference between a team fighting for a wild-card berth and a team picking in the top 10 of the 2024 draft will be what the Raiders do these next few months.
Biggest Free Agents
Safety Duron Harmon
W
ith Jacobs now tagged, the Raiders don't really have a ton of impending free agents to worry about.

The most important of the bunch is Harmon, who started 16 games and was a leader on the defense.
The Raiders' defense wasn't very good in 2022, so it would make sense that they would want to bring back any productive members from that group to ensure that it doesn't get worse.
Harmon won't be too expensive considering he's 32 years old and has been on four different teams in the past four years. But he is important to the Raiders, especially with the young Trevon Moehrig playing next to him in the secondary.
The Raiders will likely make Harmon one of their main priorities for re-signing, which they should be able to do at a reasonable price.
Guard Jermaine Eluemunor
E
luemunor was a very solid starter for the Raiders last year, starting all 17 games. That type of consistency and reliability is always desirable for a team, especially one that has struggled on the offensive line recently.

The Raiders have been turning around their line lately, and Eleumunor has had a hand in that.
Las Vegas is spending very little money on its line outside of left tackle Kolton Miller so it will be able to afford whatever contract it takes to resign Eluemunor.
Obviously, the Raiders won't go over whatever they feel he is worth, but it seems very likely that the two sides can find an agreeable number.
Linebacker Denzel Perryman
P
erryman led the Raiders' linebackers in snaps played even though he was just under 5o percent on the season. Part of that is due to him only playing 12 games, though.

But that puts the Raiders in an interesting spot when it comes to Perryman. He was a fantastic addition for Las Vegas last offseason, going on to lead the team in tackles and make the Pro Bowl, but it appears like that season might have been an outlier.
Perryman is a solid starter, but possibly not much more than that. That's going to make it very difficult for both sides to agree on a contract.
Perryman might be able to get a bigger deal on the open market than the Raiders are willing to give to him. Unless Perryman doesn't have much interest from other teams in free agency, it doesn't seem like he will be back in Las Vegas next season.
Tight End Foster Moreau
F
or most teams, a backup tight end wouldn't qualify as an important free agent, but Moreau is different. He actually played more snaps than starter Darren Waller, largely due to Waller's injuries.

Even when Waller is healthy, Moreau is still a productive member of the offense, which is why the Raiders would be smart to re-sign him.
Tight ends don't garner much money on the open market, so Moreau shouldn't be too expensive, and the level of security he provides the Raiders is definitely worth it.
Locking Moreau up would give them the ability to move off of Waller as well, whether it is in a trade or in a move to save money down the line.
Defensive End Clelin Ferrell
F
errell's time in Las Vegas has been largely disappointing. He was the fourth overall pick in 2019 and hasn't lived up to those expectations yet.

This is one of those rare occasions where the player not re-signing seems to be beneficial for both sides. Ferrell needs to get to a new team and escape the expectations that came along with his draft selection.
And the Raiders need to find more productive pass-rushers and can't afford to give Ferrell snaps hoping he will figure it out.
Nothing is ever truly impossible in the NFL, but Ferrell re-signing with Las Vegas is about as close as something can ever get to impossible.
Wide Receiver Mack Hollins
H
ollins is another player that seems unlikely to be back in Vegas, but for different reasons.

He had the best season of his career in 2022 after finally getting a chance to show what he's capable of. As much as the Raiders would love to have Hollins back after how successful he was in the offense, it just doesn't seem feasible.
The Raiders are already spending a lot of money on pass-catchers with Adams, Waller, and Hunter Renfrow all under contract. That doesn't seem to leave a lot of room for a Hollins contract.
Maybe if the Raiders were a Super Bowl contender then they could convince themselves, and Hollins, that another contract could work, but with them being just a borderline playoff team, a reunion wouldn't make sense.
Biggest Needs
Quarterback
T
he number one need for the Raiders is very clear. They need a quarterback. Carr was a successful quarterback for them, but the Raiders decided to move on.
There is a slight chance they use the draft to address the need, but at pick No. 9 they would either have to trade up and give up extra draft capital or just whoever is left at nine, if anyone is even still on the board.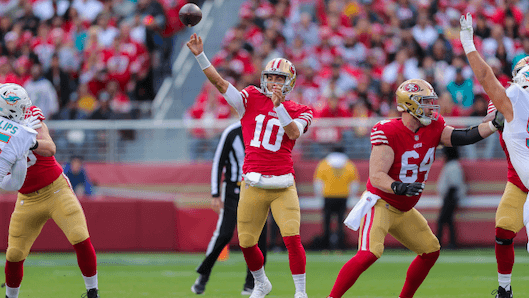 The more likely path for the Raiders to find their guy appears to be free agency. Jimmy Garoppolo seems to be the frontrunner due to his connection to McDaniels from their time in New England.
Signing Garoppolo as well as re-signing Jarrett Stidham, who played well at the end of last season, would make the most sense.
But if not Garoppolo, the Raiders could pivot to Sam Darnold, Teddy Bridgewater, or even trade for Aaron Rodgers.
Defensive Tackle
T
he Raiders have been struggling on the defensive line for quite a while now, never being able to produce a competent pass rush.
They've made strides at improving that unit lately with the signing of Jones and the development of defensive end Maxx Crosby, but they still need help, particularly on the interior.
The Raiders do not have a reliable presence at defensive tackle at all and it has definitely hindered their defense.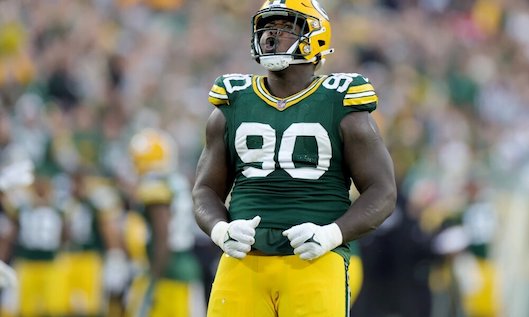 They definitely could address that position in the draft, but it would make much more sense for the Raiders to go the free-agent route. Whoever Las Vegas signs will depend on what tier of player it wants to target.
The Raiders could go big and go after Javon Hargrave but they might not be able to land him.
A more realistic approach would be to target someone such as Jarran Reed or Larry Ogunjobi, a player that will be relatively cheap but has the potential to make that deal a bargain.
Linebacker
L
inebacker is another area of need for the Raiders, even if they bring back Perryman. The Raiders were thin at that position last year.
Behind Perryman, the linebacker that played the most snaps was Divine Deablo, a converted safety. It's fair to say that Las Vegas needs to add more talent to that group if it wants to compete in 2023.
Taking a shot on a young player in the draft would be a good start, especially if it's with a day-two pick. That would give the Raiders a cheap and talented player to potentially build the defense around going forward.
It's also possible to find decent value on the free-agent market, assuming the Raiders don't want to spend a ton at the position.
If the Raiders do want to try out the open market, a player such as T.J. Edwards or Kyzir White could work as a potential starter.
---
—More from Cody Schoeler—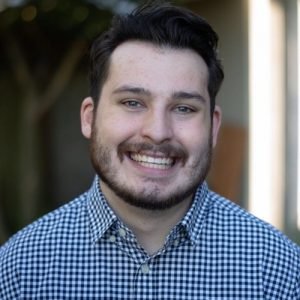 Latest posts by Cody Schoeler
(see all)