Posted on March 9, 2023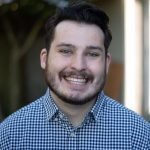 By Cody Schoeler, SuperWest Sports
T
hings are going pretty well for the Chiefs right now.

They've got a good core group under contract, including the reigning MVP at quarterback, and, oh yeah, they just won the Super Bowl.
But the offseason isn't a time to sit back and reflect on the previous season, even if it was an amazing season. The NFL is all about being proactive and making moves even when it doesn't seem like any moves are needed.
The Chiefs had a weird offseason last year, highlighted by them trading away All-Pro receiver Tyreek Hill. Things clearly worked out okay for Kansas City, and now it has to try to have another offseason that's just as successful.
The offseason is always a little harder after winning a Lombardi Trophy.

Your free agents are more valuable to other teams because they've proven they can be a part of a winning team and you're under a microscope because everybody is paying attention to if you can run it back or not.
With that said, the Chiefs are a very well-run team, you don't win two Super Bowls in four years without that being the case.
They've proven time and time again that they can win an offseason, let's see if they can do it once again.
Biggest Free Agents
Tackle Orlando Brown
I
f the Chiefs only re-sign one of their upcoming free agents, which probably won't be the case, then it should be Brown. He'll be expensive but worth it considering he's an excellent left tackle.

The Chiefs traded for Brown two years ago to help fix an offensive line that was a major problem and he certainly was a big part of turning that unit around.
He's going to command top-of-the-market money, but the Chiefs can afford it.
Kansas City only has a few big contracts, but they are for the truly elite players.
If the Chiefs really want to bring Brown back and don't think they can replace him then they will pay whatever it takes to keep him in Kansas City long-term.
Safety Juan Thornhill
T
he Chiefs are undergoing a youth movement in the secondary that left Thornhill, 27 years old, as the oldest starter. He was an important player on the defense, starting 16 games and playing the fourth-most defensive stats.

But players tend to experience a "Super Bowl bump" in terms of value on the open market, and Thornhill could be a perfect candidate for such a phenomenon.
Especially if the Chiefs bring back Brown, they may not have the cap space to devote to adequately paying Thornhill. He's a young, proven winner and that type of player will have a ton of value to teams in free agency.
How much they're willing to pay, and if the Chiefs will match it, is still unknown.
It seems like the only way Thornhill comes back to Kansas City is if the Chiefs make a concerted effort to re-sign him and meet his market price.
Wide Receiver JuJu Smith-Schuster
S
mith-Schuster has had quite an interesting career so far, but at least he now has a Super Bowl ring to show for it.

The Chiefs took a one-year flyer on the very talented receiver and it worked out well for both parties. It may have worked out well enough to facilitate a return for Smith-Schuster, although that does appear unlikely.
It all comes down to what he wants, though. If he wants to land the biggest contract and make the most money (which is entirely reasonable), then he likely won't end up back in Kansas City.
But if Smith-Schuster wants to be in the best situation to win and play with a great quarterback, it doesn't get much better than the Chiefs.
It seems like the ball is in Smith-Schuster's court when it comes to this relationship—unless the Chiefs have decided to completely move on from him.
Tackle Andrew Wylie
T
he Chiefs have done a great job at solving their offensive line issues, and Wylie's play has been a huge part of it.

He's bounced between guard and tackle and starter and backup but in 2022 he seemed to have found a permanent role and started every game at right tackle.
It's always a good idea to keep the offensive line intact, so the Chiefs will clearly want to bring back Wylie. They may not be able to, though, with the impending contract of Brown on the other side of the line.
The Chiefs may also be motivated to move off on from Wylie because they have drafted two starting offensive linemen in recent years and believe they can do it again.
It's possible that Wylie does come back, but it appears to be equally as likely that he cashes in on the open market and ends up elsewhere.
Defensive End Carlos Dunlap
O
ne of the best stories of the Chiefs winning the Super Bowl was the 13-year veteran Dunlap getting a ring.

He was brought into Kansas City to provide veteran leadership and pass-rush help, both of which he did successfully.
Where he slots in when it comes to the future of the team is interesting. He's not a part of the team's long-term plans because he's up there in age, but that doesn't mean he isn't valuable.
The chances are Dunlap is only interested in playing for a contending team, which does reduce the number of teams the Chiefs will need to compete with for his services.
If Dunlap is interested in returning to the Chiefs then something can probably be arranged.
Running Back Jerick McKinnon
H
aving a running back like McKinnon is a luxury most teams don't have. He came into the season as the third running back on the depth chart at best but ended up being an important part of the offense.

Unfortunately, he may not return to the Chiefs, especially if he wants to maximize his value on the open market.
The Chiefs already have their running back of the future in Isiah Pacheco and they're also still employing former first-round pick Clyde Edwards-Helaire.
That's going to make it difficult to justify paying up for McKinnon.
Odds are the Chiefs elect not to bring him back, in part because they see a step up coming from Pacheco in his second season.
Biggest Needs
Secondary
T
o be honest, the Chiefs don't really have a glaring need. They kind of just won the Super Bowl in case you didn't notice.
But secondary is an area where they could look to upgrade. One reason is the impending departure of Thornhill, which will leave at least one starting spot unmanned if he isn't resigned.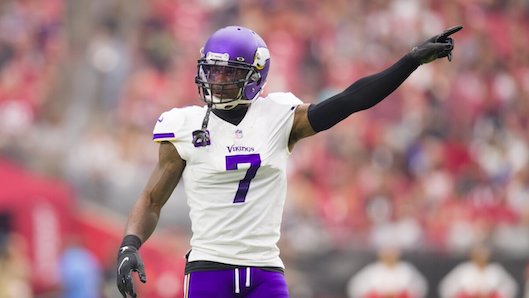 So there's a potential need at safety for sure but, just in general, the Chiefs may also look to add bodies to that room.
Kansas City was very rookie-heavy in the secondary this past year and although that strategy paid off, the Chiefs could look to add a veteran to the group just to have some more experience.
If the Chiefs are able to benefit from ringless veterans trying to win a Super Bowl, then it's possible they could add a player such as Patrick Peterson or Tony Jefferson on the back end.
Wide Receiver
T
his is another area that isn't necessarily a need. The Chiefs will still have Patrick Mahomes and Travis Kelce so they should be alright in the offensive weapon department.
They also have some intriguing pieces at receiver such as Kadarius Toney, Marquez Valdes-Scantling, and Skyy Moore. But if Kansas City does lose Smith-Schuster and Mecole Hardman, then wide receiver may become a bigger area of need.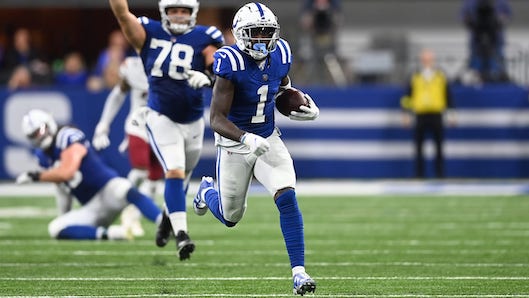 The Chiefs have the best possible sales pitch to guys on the free agency market in Mahomes, so they shouldn't have too difficult of a time convincing players to come to Kansas City.
They likely won't go after anybody too expensive but a high-upside option such as Parris Campbell, Olamide Zaccheus, or Richia James would make sense, as would a reunion with Demarcus Robinson and Byron Pringle.
Defensive Line Depth
T
he severity of this need depends on what the Chiefs do with their own upcoming free agents. Not only is Dunlap slated to hit the market, but defensive tackles Derrick Nnadi and Khalen Saunders are as well.
There's a chance that the Chiefs resign each of those role players, but it's not incredibly likely. It's much more likely that they are able to bring back one of that bunch and then have to fill the rest of the holes through free agency and the draft.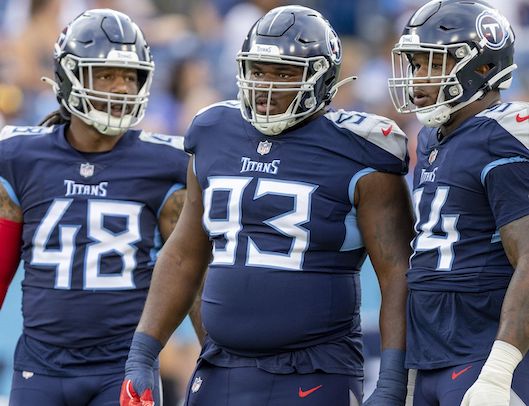 It would be smart for Kansas City to draft a defensive lineman or two in the draft regardless of what they do before that just because having young and cheap players at that position is always helpful.
But if the Chiefs do want to look for young, athletic space-eating defensive tackles, they could look at free agents such as Da'Shawn Hand or Chris Wormley.
---
—More from Cody Schoeler—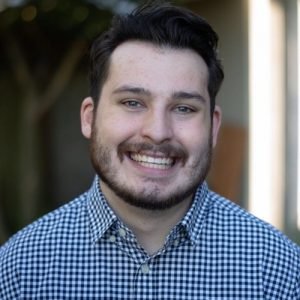 Latest posts by Cody Schoeler
(see all)